2021 Colorado 4th of July
How The Texas Bombers Fastpitch Discovered Their Path To Success
How The Texas Bombers Fastpitch Discovered Their Path To Success
Scott Smith, Avery Hodge, and James Burgess detail how the Texas Bombers became one of the best organizations in the country.
Nov 5, 2020
by Stephen Kerr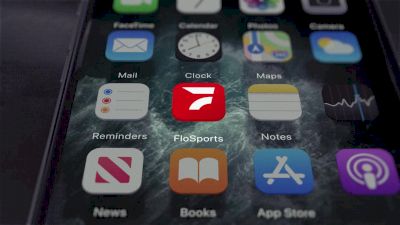 Sooner or later, every coach experiences an epiphany, that moment when they discover their team's true identity. For Texas Bombers Fastpitch coach Scott Smith, it happened eight years into the club's existence.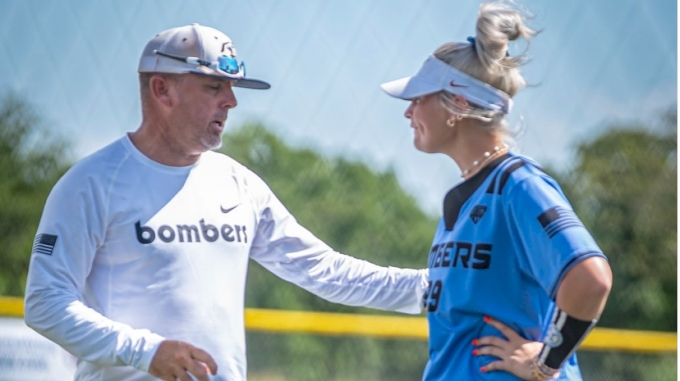 The Bombers began in 2001 with just two teams. As word spread and more kids came to try out, Smith gradually added teams each year. The club began to attract interest among college coaches around the state of Texas.
"By no means were we the best, but we were competing at a pretty high level," Smith recalled.
In 2009, the Bombers 16U squad qualified for USA Gold Nationals in Owensboro, Kentucky. On the way to the tournament, they stopped at Baylor University in Waco for an unofficial team visit. Head softball coach Glenn Moore, who led the Lady Bears to its fourth Women's College World Series appearance in 2018, gave the players and coaches a tour of the facilities. At a Chili's restaurant on the Baylor campus following the visit, Moore turned to Smith.
"I hope you take this the right way," Moore said.
"You guys are pretty dang good. But you're not playing anybody. You'd be hard-pressed to tell how good you are. We can't recruit any of your players right now. We need you to play against the kids that we ultimately recruit to play against in the College World Series. You aren't doing that."
The news struck Smith like a bolt of lightning. He thought his team had finally arrived after being invited to an unofficial visit by a Power Five school. It was a long drive to Kentucky, and Smith couldn't get Moore's words out of his mind the entire way.
The Bombers held their own at Gold Nationals, placing in the top 50 out of 160 teams. But that conversation with Moore awakened a realization in Smith that something needed to change. He wanted the Bombers to be recognized as not only a winner, but a pipeline of talented kids who could catch the eye of college coaches at every level.
"I came back from that tournament and called an emergency meeting of our 20 teams," Smith recalled.
"I said that we're changing what we're doing. We're only going to compete against the best teams in the best tournaments."
- Scott Smith, Texas Bombers
The following season, Smith's 18U squad qualified for USA Gold Nationals. Unlike 16U the year before, the 18U team bowed out early. Smith began to wonder what he had gotten himself into. Moore, who happened to be at the tournament, came up to Smith and said, "You've done it. You did exactly what I asked you to do, to come and play against the best."
It was the validation Smith was looking for. The Bombers took off like wildfire, expanding to 130 teams covering 20 states. Smith's initial concern with the rapid growth was being able to provide adequate support for every team. That challenge sparked another turning point in the club's history.
In 2013, Smith approached Ronnie Ortegon, then a minor league hitting coordinator for the Atlanta Braves. Ortegon assisted in creating a development program similar to a minor league structure. Players move through the system according to their abilities. Some get to the top, others don't. But the goal was to find the right fit for each player.
"Every lady who wants to play should have that opportunity," said James Burgess, who merged his Impact Gold team with the Bombers four years ago and helps Smith scout players. "As they get older, obviously there are forks in the road where your talent dictates where you go and what you want to get out of the game. It's our job to identify them and place them appropriately."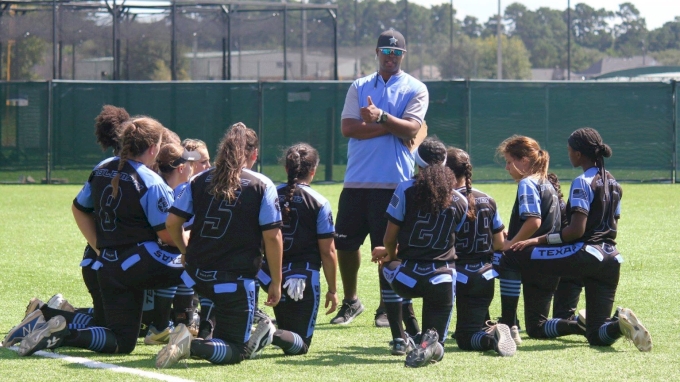 No two teams within the club are alike in regard to coaching philosophy. Smith, who served 28 years in the Army before retiring as a master sergeant, takes a military-style approach to the game. He established a foundation that regularly honors fallen soldiers, firefighters, and first responders. Every player is expected to meet high standards of excellence, but most buy-in right away.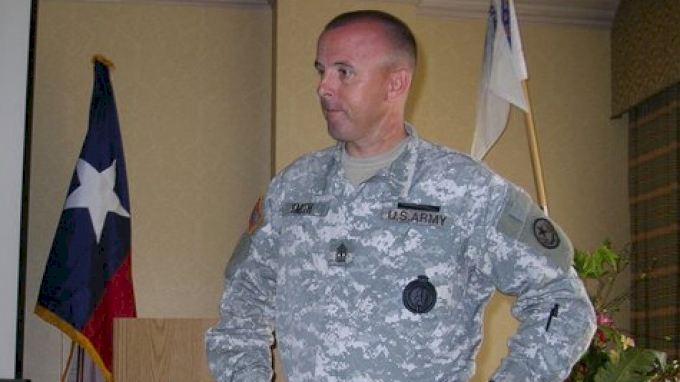 Avery Hodge is one of them. The left handed-hitting shortstop joined Bombers-Jones 16U two years ago, helping the team reach the 2019 PGF Premier Nationals championship game before falling to Beverly Bandits. A 2022 Oklahoma verbal commit, Avery moved up to Smith's 18U Gold team last season.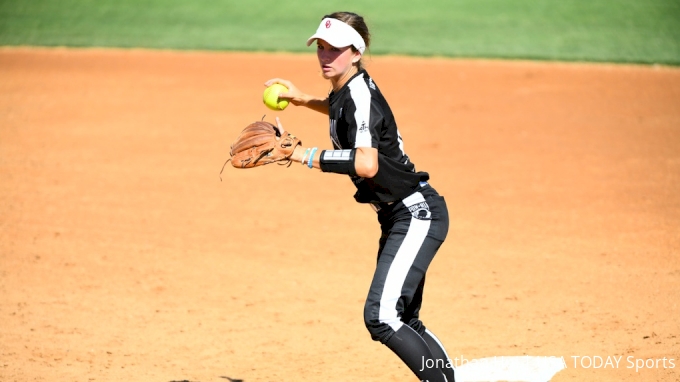 "I love the way they put everyone where they need to be, just so they get the right amount of playing time and the right coaches for them," Avery said. "Every coach has a different way. Some see different things from different players."
The club's vision of attracting college coaches has exceeded expectations. Nearly a thousand kids have gone on to play at the collegiate level.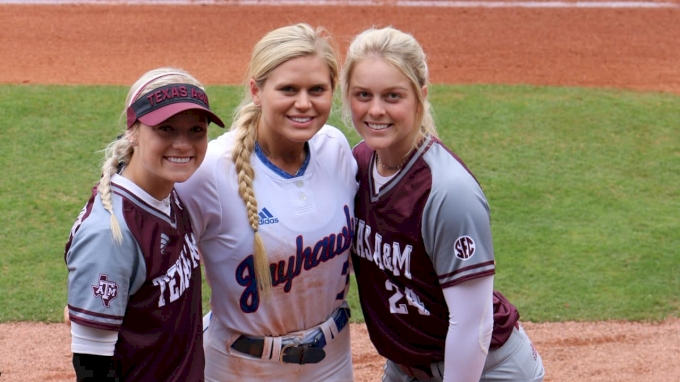 "The key to that is consistency, (especially) in the upper levels," Burgess explained. "We don't oversell. We just try to send the appropriate kid to the appropriate place."
In 2011, Smith and several coaches created another element that has mushroomed into a successful annual event. Bombers Exposure Weekend allows players to showcase their talent in front of college coaches. While the coronavirus pandemic has prevented recruiters from attending in person this year, they will still be able to watch via live stream. Nearly 250 teams play in two different locations.
"The biggest advantage for us is we are able to get some of the top teams in the country to come play us here," Smith explained. "That's huge for our players through our program at every level because they get a chance to play against teams they don't normally play all the time."
The pandemic continues to create challenges in recruiting. But that isn't stopping the Bombers from giving every player a fair shot at reaching the next level.
"When the summer season comes, we will be positioned to make sure that our kids still get the quality looks and still have people going to bat for them," Burgess said.
Smith doesn't know if Moore even remembers their conversation at Chili's that day in 2009. But he's convinced the club wouldn't be where it is today if it hadn't taken place.
"It put things in perspective that we weren't as accomplished as I thought," Smith said. "I had to do something fundamentally different to help my players. I knew I had good softball players. But it forced me to become a better coach, it forced our kids into an environment where they got their nose bloodied a little bit more. It started to help us attract better players who wanted to be part of that environment."