2021 Colorado 4th of July
Texas Glory Softball: Key Principles To Live By And To Play By
Texas Glory Softball: Key Principles To Live By And To Play By
Leave the world a better place, move full speed ahead, and perfect the basics are the key mottos that Texas Glory lives by.
Nov 17, 2020
by Stephen Kerr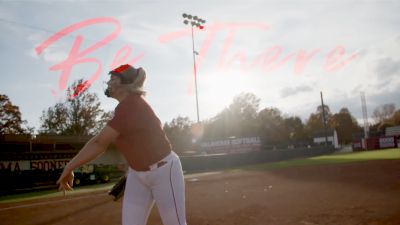 When Kevin Shelton established Texas Glory Fastpitch in May 2000, the club was an informal structure consisting of a few teams. It wasn't until 2007 that their full vision began to take shape.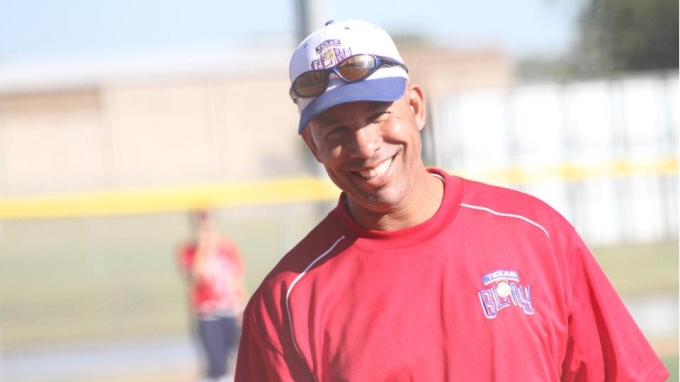 Shelton and several of his coaches set about creating a philosophy that would have an impact beyond the softball field. Known as the Glory Way, it evolved into three basic elements: leadership, mechanical, and mental. Each element contained 12 principles.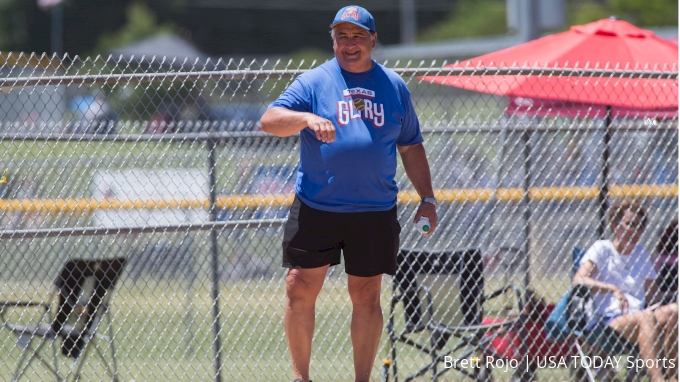 If that sounds like rocket science, it isn't. When players are first introduced to the culture, they learn the importance of leaving the world better than you found it, going full speed without being afraid to make mistakes, and performing the basics perfectly over and over again.
"It's always been a team effort," explained Shelton, who first began coaching his daughter Kathy on a rec team when she was 10. "It's always been about having good people involved, buying in. We began to galvanize an approach to build what we called a pipeline so we could create teams that were connected and working together."
It's hard to argue with the results. As of this year, the club oversees 117 teams in 14 states. Shelton didn't want to lose the personal connection with players and their families. But as other clubs began to grow beyond their respective regions, he realized his club needed to do the same if they wanted to stay competitive.
Sustaining Culture
"In 2016, it became clear to me that if we didn't get engaged with (expansion), we would get run over," Shelton explained. "We had some small goals to grow to about 50 teams. We did that in three or four months. In less than a year, we were 80 teams. We've been growing steadily since then."
Even so, the club found ways to build and maintain rapport with parents. Shelton insists on keeping costs as low as possible for families.
"I still firmly believe this is a blue-collar situation even though it's a business," he said. "We're not trying to make money off equipment. Lots of people tell me I'm stupid, but that's not what I want to be about."
Shelton and his coaching staff have captured numerous awards, including NFCA Travel Ball South Central Regional Staff of the Year in 2019. Its teams have consistently placed high at PGF Premier Nationals, and former player Jayda Coleman was named the 2019-20 National Gatorade Player of the Year. The 18U squad won the 2019 Triple Crown Texas State Championship.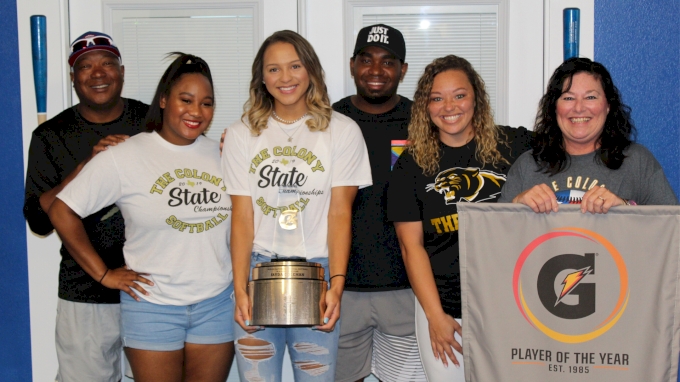 In Shelton's model, kids move through the system while coaches remain in their same positions. Six months ago, the club changed its structure to include a board of directors, making decisions as a collective body.
"As you franchise, you lose some control of quality," Shelton admitted. "That's a delicate balance to try and manage. We have lots of good people that continue to help us grow the right way and protect the brand."
Haidyn Sokoloski has spent her entire travel career with the Glory organization, joining them in her second season of 12U. Haidyn, an Oklahoma State verbal commit, believes playing for different coaches within the club has helped her prepare for life beyond the game.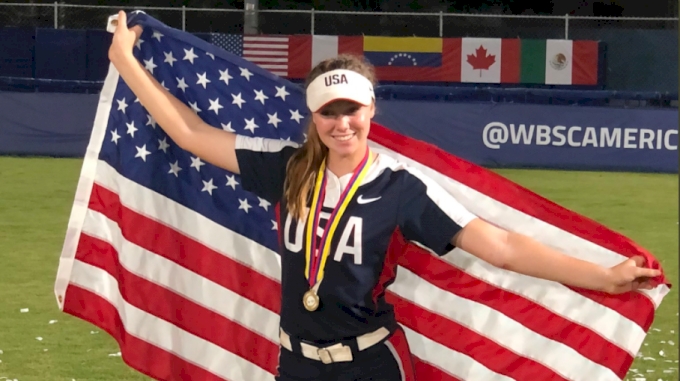 "I've always bought into the coaches I've had every year," said the outfielder for Shelton's 18U squad. "I've always loved how all the different age groups of the Glory organization help with a different aspect of the game to get you prepared for college."
Getting Up To Speed
Shelton's own coaching style has evolved over the years. He remembers when he first coached his daughter Kathy, who went on to play at Baylor. He quickly realized fastpitch was a lot harder to coach than it looked watching from the sidelines.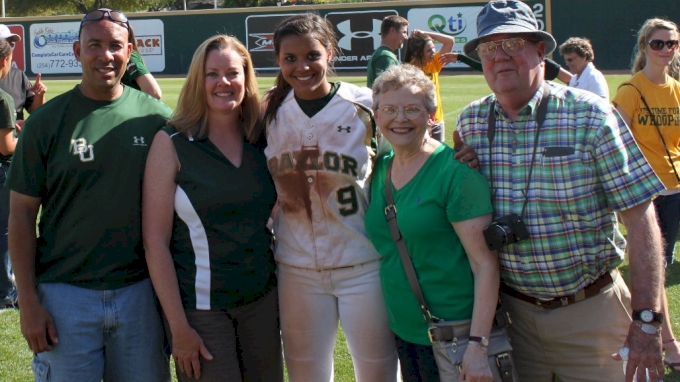 "I had no idea what was going on with respect to managing a team and managing a tournament," he recalled. "I could kind of teach fundamentals to those kids. But I wasn't a big baseball player, so I didn't have all those details."
Shelton began paying closer attention to the finer points of the game, reading and watching anything he could find to advance his coaching skills. One of his biggest influences has been Texas A&M head softball coach Jo Evans, who has two conference championships and three WCWS appearances since taking over the Aggie program in 1997.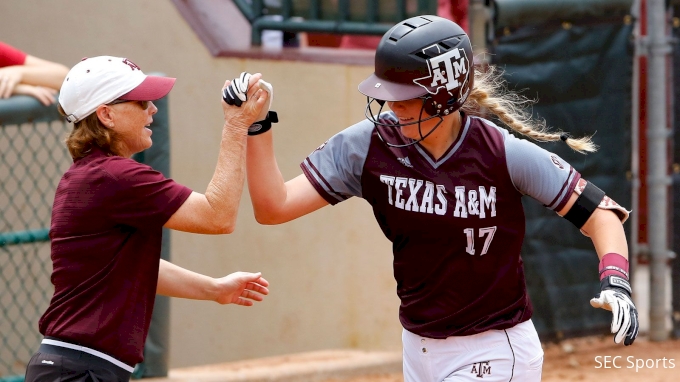 "She had a clear philosophy of how she approached the game," Shelton explained. "I've also watched other people. Our game is about getting that next 60 feet. I quickly realized defense is the way to win games back then."
It was through those influences that Shelton also learned the value of perfecting the fundamentals. He teaches his pitchers to aggressively hit their spot, and not worry about other elements they can't control. Hitters should concentrate on making solid contact and taking what the pitcher gives them. Fielders are taught to play tight defense and yield as few runs as possible.
Selfless
Team culture has also played a big part in Glory's success. Players are expected to concentrate on the moment rather than celebrating past successes or beating themselves up over recent failures. Being selfless is a must, putting team success over individual accomplishment.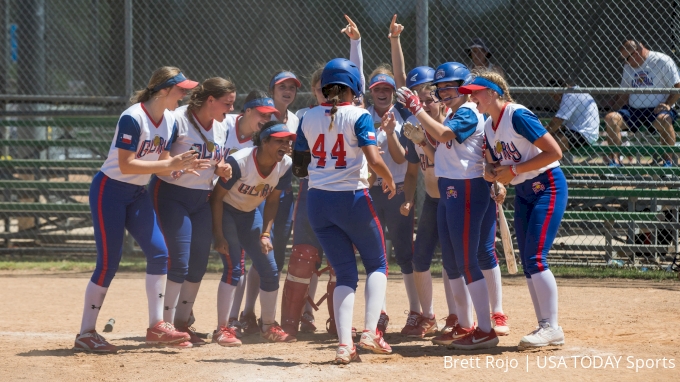 Trinity Cannon is one of nearly 500 former players who have gone on to the collegiate level. Trinity, now a freshman at Texas A&M, consistently exemplified what it means to play the Glory Way.
During the 2018 WFC Tournament in Kansas City, the Glory won after beating the Batbusters in the championship game, Shelton was rotating Trinity between first and third base with another player two grades ahead of her. At one point during the tournament, Trinity approached Shelton.
"That kid's playing third base better than me," Trinity told him. "I want to win. So I'm going to stay at first base."
Shelton can't help but get emotional when recalling the moment.
"I was in tears," he said. "I couldn't believe it, especially in today's age when kids are all about (themselves). There's a kid who got it."
The ongoing coronavirus pandemic makes the future uncertain. But Shelton remains committed to getting his kids recruited, training coaches, and adding resources to meet each player's needs. All those objectives point back to the same lessons his players are expected to learn: leave the world a better place, move full speed ahead, and perfect the basics.
After all, that's the Glory Way.