Pac-12
Why The Fire Still Burns For Arizona Head Softball Coach Mike Candrea
Why The Fire Still Burns For Arizona Head Softball Coach Mike Candrea
University of Arizona head softball coach Mike Candrea didn't set out to become the winningest college coach in the sport's history.
Dec 10, 2020
by Stephen Kerr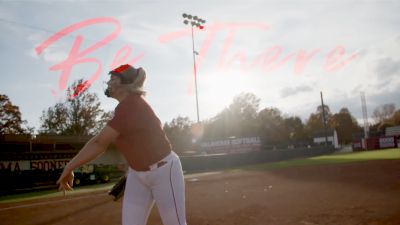 University of Arizona head softball coach Mike Candrea didn't set out to become the winningest college coach in the sport's history. When he enrolled at Central Arizona College, his heart was set on playing major league baseball.
Candrea, who was born in New Orleans but spent most of his childhood in Phoenix, suffered an elbow injury during his sophomore season. He underwent a procedure similar to what eventually became known as Tommy John surgery. But it didn't take long for him to realize his major league dream was over.
A competitive fire combined with his strong Christian faith helped set the tone for Candrea's approach to dealing with life's disappointments.
"I came from a family that had a really good work ethic," explained Candrea, who's beginning his 36th season with the Wildcats. "I never had a lot when I grew up. But we always had clean clothes, a roof over our head, and lots of love. When obstacles came your way, you looked at them as a temporary setback and kept moving through things."
Candrea went on to earn a bachelor's and master's degree from Arizona State before returning to CAC as an assistant baseball coach. In 1981, the school's athletic director approached him about coaching the softball team.
Reluctant at first, Candrea soon realized it would give him an opportunity to become a head coach right away.
Persistence
"I didn't know anything about softball at that time," he said. "I came into the sport with a blank canvas, trying to take baseball principles and relate it to a much smaller field and quicker game. It didn't take me long to realize my baseball philosophy was good for some things. But the speed of the game changed my thought process completely."
Candrea's initial reluctance gave way to a passion for the sport that is still with him today. Central Arizona captured back-to-back NJCAA World Series titles in his final two seasons, earning him National Coach of the Year honors both times.
Prior to the 1986 season, Candrea accepted the head softball coaching position at Arizona. It would be the team's final season in the Pacific West Conference before moving to what is now the Pac-12. The Wildcats finished 27-13-1 before qualifying for the postseason with a 42-18 record the following year. That marked the first of 32 consecutive postseason appearances, an NCAA record.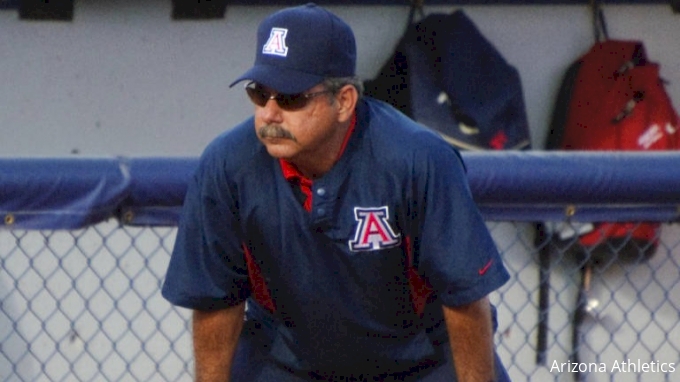 Arizona made its first trip to the Women's College World Series in 1988. Three years later, Candrea won the first of eight national championships, more than any other NCAA softball coach.
That season was a Cinderella story of sorts for the Wildcats, who finished fourth with an 11-9 record in conference play. But they caught fire in the postseason, sweeping Arizona State in the NCAA regionals before winning five games in Oklahoma City to earn the national championship.
"It was a team of overachievers," Candrea recalled of that 1991 squad. "No big names, but really good softball players who played hard and worked hard."
Seven more national titles would follow, the most recent in 2007. Coming into the 2021 season, Candrea has 1,633 victories at Arizona, surpassing
Michigan's
Carol Hutchins
in wins. His postseason record is a sparkling 173-63, and he has coached 51 All-Americans. In 2017, he was inducted into the National Softball Hall of Fame and is also a member of the NFCA Hall of Fame.
"The thing that makes him so successful is his consistency in attitude, how he approaches every practice, every game," said assistant coach
Taryne Mowatt-McKinney
, a former Wildcat All-American who handles the pitching staff. "He has sustained that throughout his entire career."
Candrea coached
USA Softball
to a gold medal at the 2004 Olympics and a silver four years later. Tragedy struck just 10 days before the 2004 Games in Beijing when his wife Sue Ellen died of complications from a brain aneurysm. At first, Candrea wasn't sure if he could coach the team. But it was his children who convinced him to keep going.
"Dad, you need to do this," they told him. "You've been working your tail off for this opportunity. It's not going to change anything, so get after it."
It was the right decision. Team USA swept through the field undefeated, outscoring their opponents 51-1.
"It was something to watch," recalled Candrea, who remarried in 2007. "I was like a kid in a candy store because I had the best players in the world."
W.I.N.
In 2020, Arizona won 22 of its first 25 games, including the last 11 in a row. On the eve of its Pac-12 opener against Oregon State, the season was canceled. Shortstop Jessie Harper led the team in batting average (.395), home runs (10), and RBI (29). The pitching staff ranked 15th in the nation with a 1.73 ERA, marking the fourth straight season with a sub-2.00 ERA.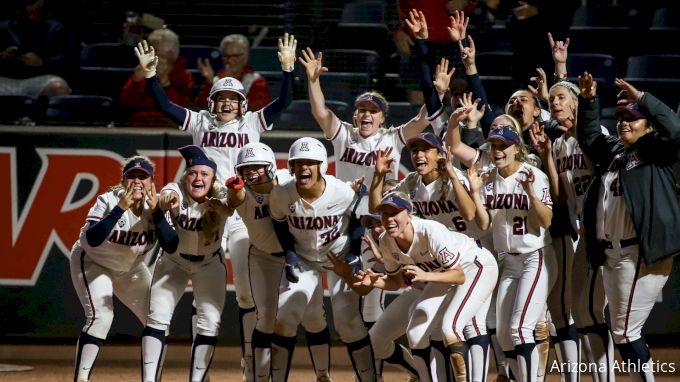 As devastating as the shutdown was, Candrea believes he and his players gained a better appreciation for the game.
"I think this pandemic has gotten us all to take a step back and realize what's really important," he said. "I'm just so excited that we get a chance to practice and play. Let's hope we can control our bubble, stay healthy, and get to play a season."
Unlike some teams, the Wildcats were fortunate enough to play fall ball. Besides Harper, six other seniors will return: third baseman Malia Martinez, second baseman Reyna Carranco, center fielder Alyssa Palomino-Cardoza, catcher Dejah Mulipola, and pitchers Mariah Lopez and Alyssa Denham.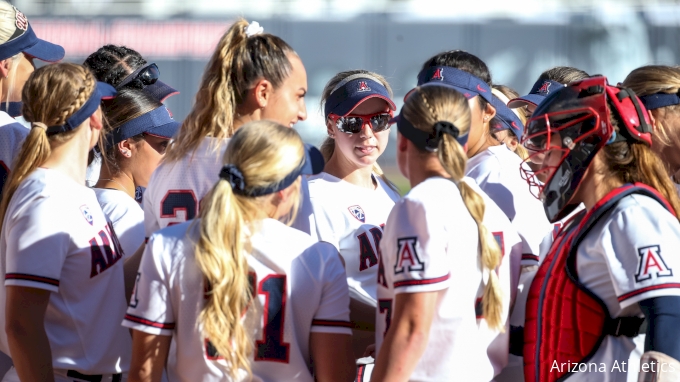 Lopez tied for second in the conference with 11 wins, giving her a total of 62 for her career. Redshirt junior pitcher/infielder Hanah Bowen (9-1 with a 2.64 ERA in two seasons) is also back. Besides Mulipola, redshirt sophomore Izzy Pacho and redshirt freshman Sharlize Palacios make the Wildcats especially deep at the catching position. With a No. 1 recruiting class that includes eight freshmen, the challenge will be finding enough playing time for so many talented players.
"The coolest thing has been the freshman class getting to learn from the senior class," explained associate head coach Caitlin Lowe, a four-time Wildcat All-American center fielder, and Olympic silver medalist. "That's the blessing in disguise. They have this group showing them the way, where they wouldn't have had that before."
The past few months have taught Candrea that nothing lasts forever. He knows a day will come when the competitive fire will go out and he is no longer the head softball coach at Arizona.
"When I wake up one day and that's it, then that'll be when it happens," Candrea said.
It hasn't happened yet. Even in the midst of a global pandemic, Candrea and the Wildcats have so much to look forward to.