2022 Mark Campbell Collegiate Invitational
How UCLA Softball Finds The Silver Linings On And Off The Field
How UCLA Softball Finds The Silver Linings On And Off The Field
In the midst of a global pandemic, social unrest, and a season canceled, UCLA softball continues to find ways to remain positive while testing negative.
Dec 21, 2020
by Stephen Kerr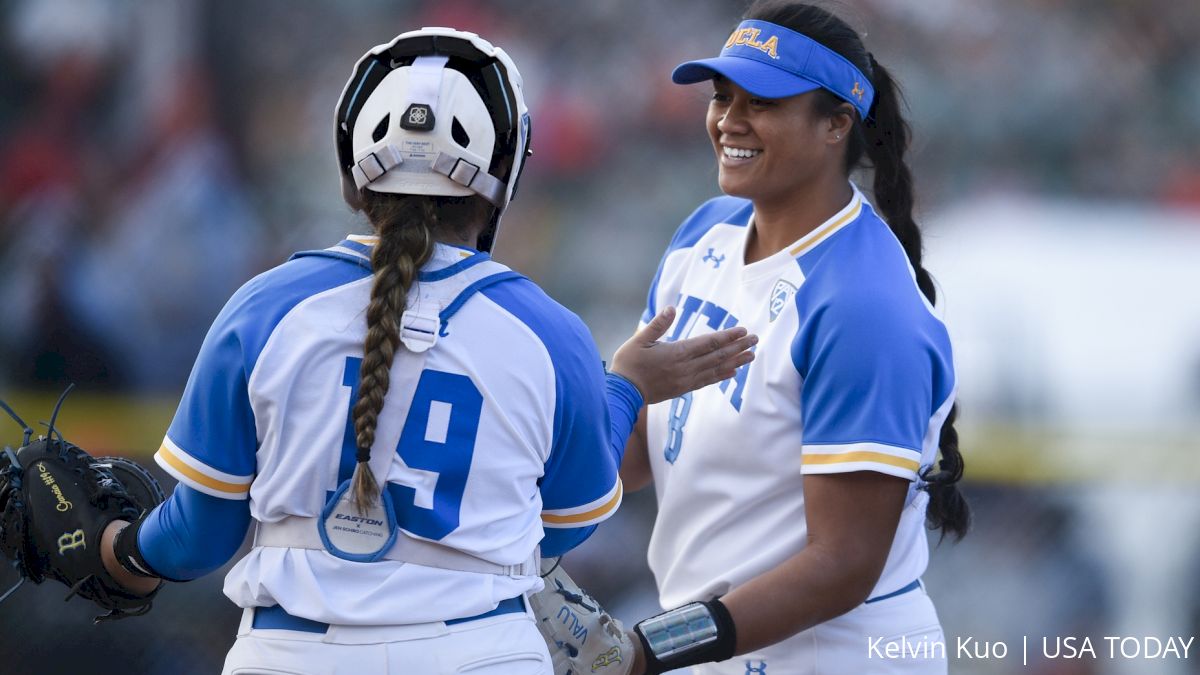 It's a different feeling being defending national champions without playing a single Women's College World Series game last season. Then again, just about everything in 2020 has been different thanks to a global pandemic, social unrest, and a college sports landscape that saw spring seasons abruptly halted.
Ask UCLA head softball coach Kelly Inouye-Perez to describe what the past several months have been like, and you might be surprised by the answer. Missing are the usual negative references many people have used to describe the past year. Inouye-Perez, who's beginning her 33rd consecutive season in Westwood as a player, assistant, and head coach, chooses instead to accentuate the positive.
"We're grateful. Grateful we've had the opportunity to get out and practice as a team (this fall). The energy that we feed off of in person was something that was greatly appreciated. It didn't come down to the quantity or even the quality. It was just the opportunity."

- Kelly Inouye-Perez
The Bruins started last season's defense of their national title with a 25-1 mark before the shutdown occurred. The only blemish was a 6-4 loss to Texas in extra innings on February 27, snapping a 23-game winning streak. UCLA ended the abbreviated campaign ranked No. 1 in both the USA Today/NFCA Coaches Poll and ESPN.com/USA Softball Poll.
There were question marks at the start of the season, including how the team would cope with the absence of pitcher/first baseman Rachel Garcia and utility player Bubba Nickles. Both were training with the USA Softball Olympic Team in preparation for the Tokyo Games.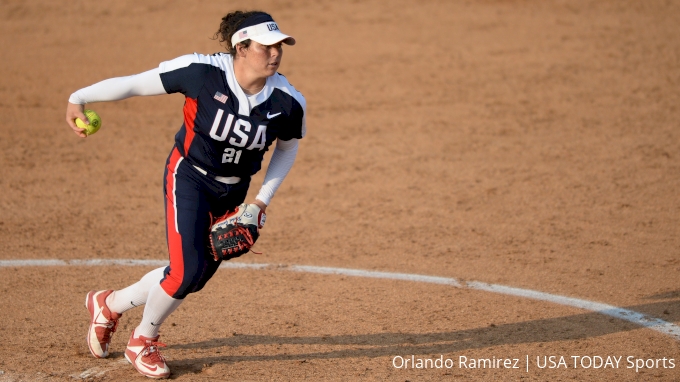 It didn't take long for any doubts to be put to rest. Pitcher Megan Faraimo earned Softball America Pitcher of the Year honors, going 13-1 with a 0.85 Era. She led the nation with a 29.80 strikeout-to-walk ratio, was second with 149 strikeouts, and tied for second in wins.
Even without Garcia and Nickles in the batting order, the offense ranked second in batting average (.368) and fourth in runs per game (7.69). The pitching staff led the nation in strikeout-to-walk ratio (10.52), and finished second in ERA (1.20).
"When you lose two Olympians from your team, people are going to wonder if you're going to recover," said assistant coach and former pitching standout Lisa Fernandez, a three-time Olympic Gold Medalist who led the Bruins to two national championships in 1990 and 1992. "There's nothing better as an athlete when you can prove to yourself to those who may be skeptical about what you're about. Man, this team stepped up."
As exhilarating as the abbreviated season was, the meeting Inouye-Perez held with the team at the start of the shutdown was charged with raw emotion. Many tears were shed, and no one knew what to expect from day to day. The pandemic wasn't the only issue. Riots, protests, and racial tensions dominated the headlines and social media.
Rather than back away from all the controversy, Inouye-Perez encouraged her players to discuss their views with open minds.
"I have always been involved in the black community through experience and having parents who made sure that I was aware that the majority of others see my brothers and I as less than. Racism is not just individual instances. RACISM is EVERYWHERE."

🗣 @_KinsleyWash37_ pic.twitter.com/b4UMVWzeL5

— NCAA Softball (@NCAAsoftball) June 15, 2020
"There were a lot of topics, which created an opportunity for us to come together in a different arena to share our voices and discuss how we were going to manage different situations," she explained.
𝐖𝐡𝐲 𝐈 𝐕𝐨𝐭𝐞 - @MeganFaraimo

🗳: https://t.co/eRG2oxHY2S#VotingMatters | @UCLASoftball pic.twitter.com/f4prOXqKPI

— UCLA Athletics (@UCLAAthletics) November 2, 2020
The coaching staff came up with word games and other creative ways to keep everyone engaged. But it soon became apparent to Inouye-Perez that perhaps the best antidote for this crisis was to allow everyone some space.
"It got to a point where we gave them probably a good month and a half off of no contact," she said. "But we felt the foundation (of the team) was in a better place as far as dealing with wellness, hearing their voices and letting them speak. We regrouped again as we started to ramp up for fall ball."
Following the postponement of the Tokyo Olympics to 2021, USA Softball announced college players would be allowed to suit up with their respective programs this coming season. This was great news for the Bruins since it meant Garcia and Nickles could return. While their presence would still be periodically required at Team USA training camps, they will be a boost to a Bruins team already loaded with depth and experience.
In 2019, Garcia went 29-1 in the circle with a 1.14 Era and 286 strikeouts, tossing seven shutouts and 19 complete games in 25 starts. At the plate, she batted .343 with 11 homers and 57 RBI and was named the WCWS Outstanding Player with a 5-0 record and .333 batting average. Nickles earned Softball America First Team All-American and NFCA Second Team honors, leading the Bruins with 18 homers, 72 RBI, and a .714 slugging percentage. She was named to the WCWS All-Tournament Team, batting .350 with two homers, three RBI, and seven runs scored.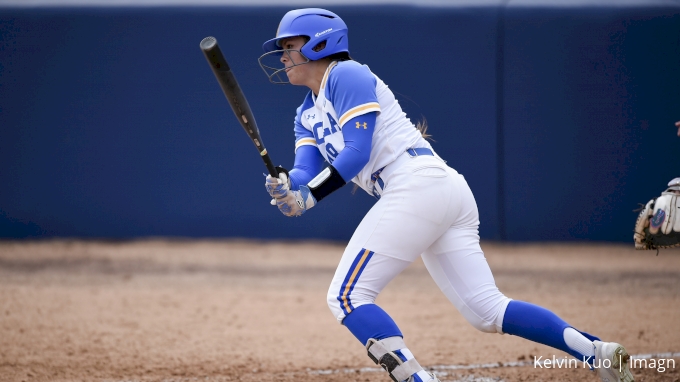 "It's amazing that I have the opportunity to play with both teams," Nickles said. "Both prepare me in great ways. It's really cool because in the past, Team USA players have not had that opportunity. I love that our coaches trust we'll be prepared when we come back together."
Faraimo returns along with Lexi Sosa, who went 4-0 and pitched the 18th perfect game in team history against Boston University in her final start of last season. Outfielder Aaliyah Jordan, infielder Briana Perez, and utility player Maya Brady will also be back.
In 14 seasons as Bruins head softball coach, Inouye-Perez has a 625-173-1 record, good for a .783 winning percentage. She earned her 600th victory in the title-clinching game of the 2019 WCWS against Oklahoma. This year's team is filled with colorful characters, and it isn't unusual to see many of the players showing off their Michael Jackson-style dance moves or being loud and goofy during practice.
"It is intoxicating, the energy they have," Inouye-Perez said. "It creates an environment where the younger girls are comfortable seeing how they are managing their work. As a result, the freshmen are more comfortable being themselves."
The 2021 season offers more questions than answers for all college programs. How many games will be played? Will there even be a season? Can players and coaches follow the strict COVID-19 guidelines and avoid a major outbreak?
No matter what happens, the Bruins are prepared for the unexpected. Even this year's team motto speaks to the current global crisis, "stay positive, test negative." It's a testament to how the team intends to respond to an enemy no one can see until it strikes.
"Just the process of growing and developing with all these girls that have become my lifelong friends, that's what makes me so positive," Nickles said. "At the end of the day, if the World Series or our season is canceled, it doesn't matter. Just the fact that I was able to grow with them and get through these tough times together… that's where the memory is and the lifelong stories are going to be told."