Big 12
How Oklahoma State Softball Climbs Steadily Toward The Top
How Oklahoma State Softball Climbs Steadily Toward The Top
Kenny Gajewski and staff explain the mission and philosophy behind Oklahoma State softball. How a simple hello can go a long way.
Jan 14, 2021
by Stephen Kerr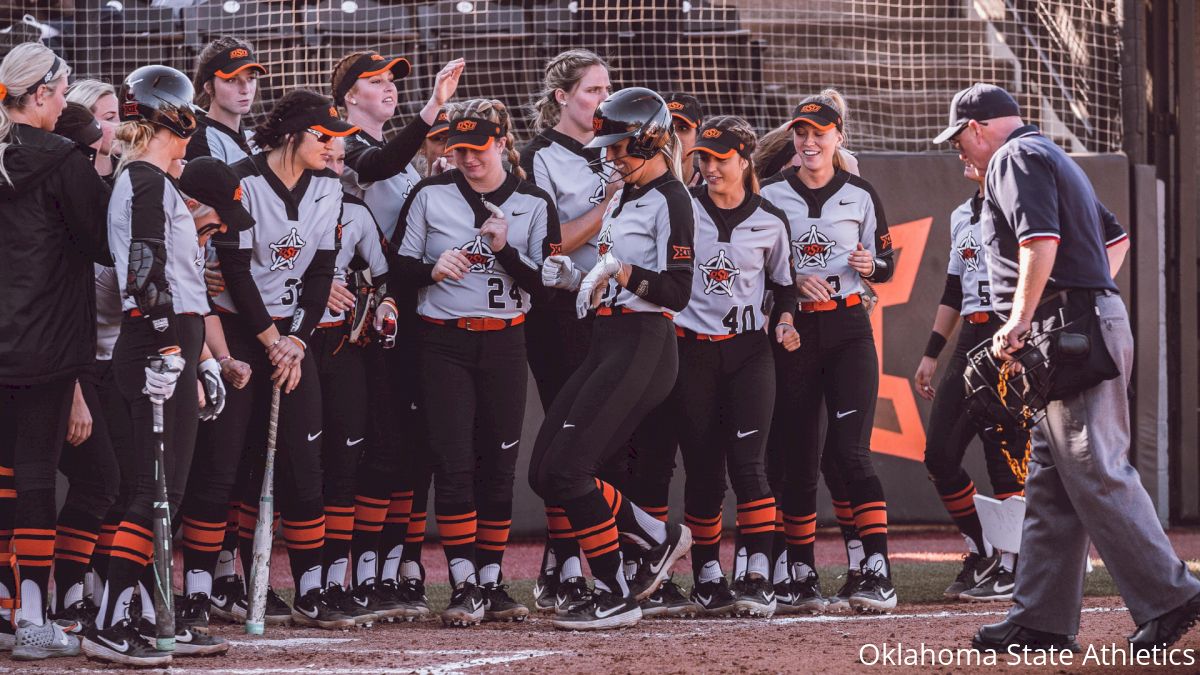 During a recent staff meeting, Oklahoma State Director of Athletics Mike Holder was discussing the school's spring season and the uncertainty that's expected to come with it. At one point, he said something that particularly resonated with head softball coach Kenny Gajewski and his assistant coaches.
"This year, winning might be just playing games, not necessarily winning games," said Holder, who coached the school's golf team to eight NCAA national championships.
Holder was certainly not implying his coaches should lower their standards of excellence, far from it. But it reflects an upcoming season that promises to be anything but normal. To Gajewski, aka Coach G, winning is about the entire student-athlete experience.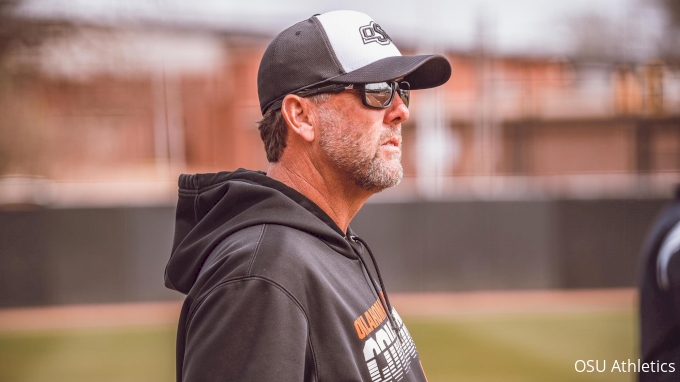 "Expectations at this school have not changed," explained Gajewski, who's beginning his sixth season as Cowgirls head coach. "But the bottom line right now is keeping (our kids) in a normal routine and playing games. If you do things right every day, winning is a byproduct to that."
Before the 2020 season began, Gajewski and his team watched "The Dawn Wall" and "Free Solo", a couple of documentaries about rock climbing. Gajewski saw striking similarities between the two films and softball. Last year's team motto, Pitch to Pitch, actually referred to the stages of progress a rock climber needs to make it to the top. The Cowgirls continued that theme for this season's motivation: Keep Climbing.
"I got the girls some bracelets over the summer they could wear," Gajewski explained. "It's a reminder of what our mission is."
The climb has been steady since Gajewski took over the program. The Cowgirls won 32 games in 2016, making the postseason for the first time in five years despite finishing fifth in the Big 12. They won 38 games in 2017 and 39 the following season.
In 2019, Gajewski led the team to its first Women's College World Series appearance since 2011. The Pokes finished second in the Big 12 for the second consecutive year, quite an accomplishment considering the conference was the No. 2 RPI league in the country. OSU finished sixth in the USA Today/NFCA Coaches Poll, with 14 of their 45 victories coming against Top-25 opponents.
Before the coronavirus pandemic abruptly ended the 2020 season, the Cowgirls were 19-5 and riding a 12-game winning streak. While other coaches around the country were frantically trying to keep their teams engaged during the shutdown, Gajewski preferred to take a different approach.
"We weren't a program that over-engaged," Gajewski said. "I stayed in touch with all of our kids. I found that our girls weren't that engaged on the Zoom calls. They're talking amongst themselves and hanging out. We took the opportunity to let them grow and figure out who they are. We've always been a place where we're trying to gain their trust."
Gajewski's work experience is a lesson in versatility. A graduate of cross-state rival Oklahoma, he played on the 1994 Sooner baseball team that captured an NCAA national championship. After serving as a graduate and volunteer assistant for OU and Kansas State, Gajewski spent 10 years as the Sooners' turf and maintenance director.
After owning and operating three turf businesses in the Norman area, the coaching bug lured Gajewski back. He spent two years as Tennessee's director of baseball operations, coordinating camps, overseeing student managers, and other day-to-day responsibilities. One of his best friends, Tim Walton, offered him an assistant coaching spot on his staff at Florida. Gajewski accepted and helped the Gators win back-to-back WCWS championships in 2014 and 2015.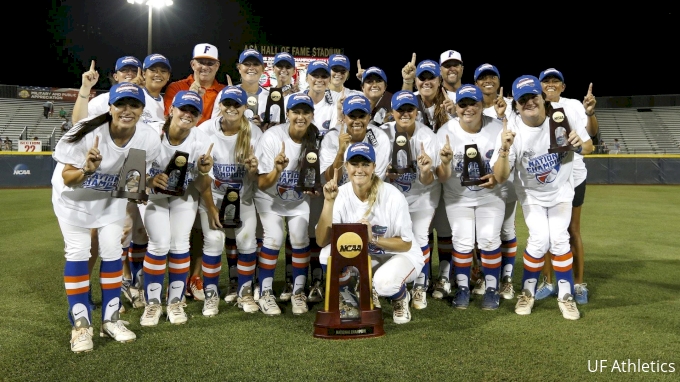 Cowgirls assistant coach Jeff Cottrill, who currently handles the offense, recalls one of the first lessons he learned from Gajewski after arriving in Stillwater as the program's director of operations.
"We had a talk early on when I got here," Cottrill explained.
"He said, 'our goal is for (kids) to have the best four years of their life when they're here. If they have the best four years of their life, they're going to perform better than we ever could have asked of them'. He wants them to have a great experience at Oklahoma State, not just be on the softball team for four years."

- Jeff Cottrill
Gajewski has built a culture that embodies pride, respect, and a positive attitude regardless of the circumstances.
"We only have a couple of rules here," Gajewski said. "You come in the front door each day and you say hi to the coaches as you walk in. Whether you're 0-for-4 the previous night or 4-for-4, whether you're starting or not starting, you gotta be able to come through the front door each day and know this is a game, an experience filled with ups and downs. But when you can truly navigate the rough waters and understand how to experience and handle failure, this could be the greatest time."
All starters from last season will be back, thanks to the NCAA granting an extra year of eligibility. The pitching rotation is especially deep, with starters Carrie Eberle, Kelly Maxwell, and Logan Simunek all returning. Eberle went 10-1 last season with six shutouts and led the Big 12 with a 0.46 ERA. In her first start with the Cowgirls as a freshman, Maxwell tossed a perfect game against Florida A&M. She finished the season with a 1.51 ERA.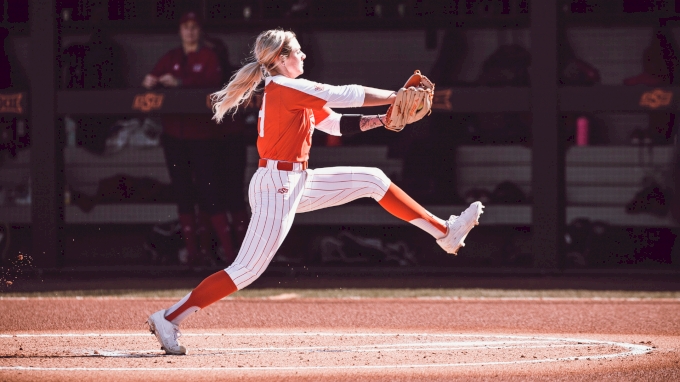 "Any time you have returning experienced pitching that had success, it makes you feel a bit better," said Cowgirls assistant coach John Bargfeldt, who oversees the pitching staff. "But I've been around this game long enough to know that what you did the season before isn't going to automatically happen again."
Returning offensive starters include infielders Alysen Febrey, Sydney Pennington, and Kiley Naomi. Febrey ended the 2020 season batting .382, and ranked in the nation's top 10 in homers (11), RBI (32), and slugging percentage (.941). Pennington hit .375, while Naomi batted .355.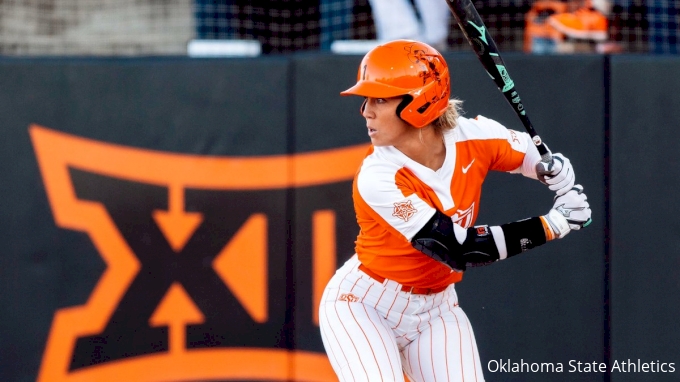 Along with another great crop of incoming freshmen, the Cowgirls boast one of the top transfer classes in the country. Reagan Wright, an All-Sun Belt catcher from UT Arlington, is expected to play a key role this season along with Georgia transfer Jordan Doggett. Wright is a career .277 hitter who set a Mavericks record for career RBI (128), and has earned the starting job behind the plate. Doggett slashed .360/.448/.560 for the Bulldogs in 2020, and joins Febrey as the second Georgia transfer in as many years. Doggett will spend time in the outfield to start the season, but can also play the infield.
Gajewski describes this year's squad as tough, focused, and loose. It also possesses a blue-collar chip-on-the-shoulder mentality, a quality he embraces.
"It's who we are," Gajewski said. "It's taken us time, we're slowly making it there. That's what I want us to be known for."
It's all part of the Cowgirls' definition of winning, a process they hope will soon take them to the peak of the college softball mountain.