C-USA
Winning Habits: North Texas Softball Explains Roadmap To Growing Success
Winning Habits: North Texas Softball Explains Roadmap To Growing Success
How North Texas softball changed their beliefs and transformed a program into the dark horse of Conference USA.
Jan 19, 2021
by Stephen Kerr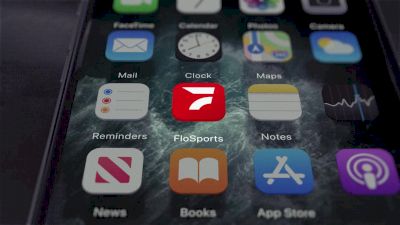 Growing up in Lawton, Oklahoma, University of North Texas head softball coach Rodney DeLong was a die-hard Oklahoma Sooners football fan. When he began coaching softball, DeLong, now in his third season with the Mean Green, looked up to Sooners head softball coach Patty Gasso. So it was only fitting that on February 29, 2020, DeLong would lead his team to victory over the school he rooted for as a boy while making history at the same time.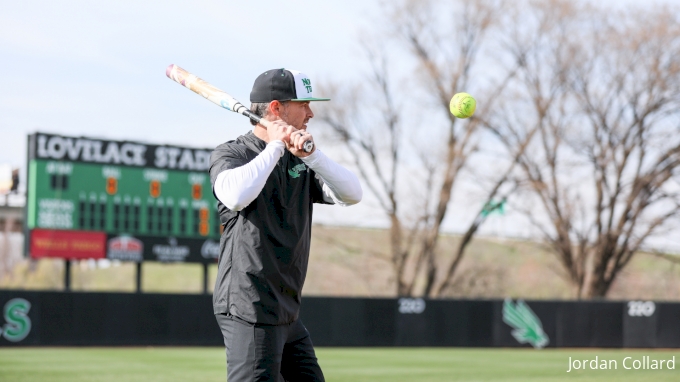 The Mean Green traveled to Norman to play in the Courtyard Marriott Tournament. They split the first two games, falling to Northwestern in the opener before beating Abilene Christian. That set up a showdown with OU the following day.
No team in the North Texas athletic program had ever beaten a top-5 opponent on the road. Furthermore, the Sooners had never lost in the Courtyard Marriott Tournament since its inception in 2014. But DeLong and his players had no room for such thoughts as they prepared for the matchup.
Instead of starting his ace, Hope Trautwein, DeLong decided to go with freshman Ariel Thompson. If she could keep the game close, Trautwein would come in to close it out.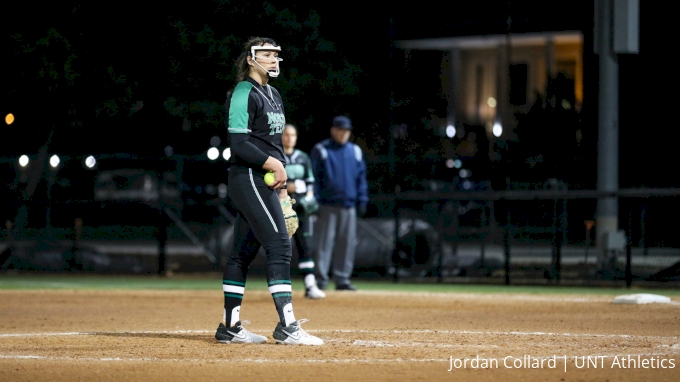 "Oklahoma has such a great offense and so many talented players," DeLong said. "I knew it would take a bullpen effort to keep them off-balance the best we could."
His strategy paid off. Thompson pitched three innings, allowing just two runs on six hits. She got out of two bases-loaded jams before giving way to Bailey Tindell, who pitched two innings of one-run ball.
The game was 3-3 in the sixth when senior outfielder Kenzie Young hit a sacrifice fly that scored first baseman Tayla Evans to put the Mean Green ahead 4-3. Trautwein went the final two innings to nail down the save.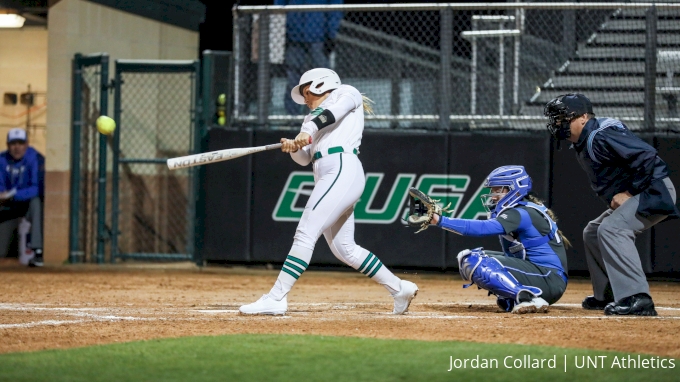 The two teams squared off again later that day, with the Sooners coming out on top 15-8. North Texas jumped out to an early lead before OU exploded for six runs in the fourth. Still, the loss did little to spoil the biggest win in school history.
"It was an awesome win, especially as a team," recalled Evans, who hit .314 and started all 24 games during the shortened season. "Even though we didn't win that (second) game, we never let up that entire time."
The Mean Green finished 19-5 before COVID-19 put an end to spring sports last season. They won 13 of their first 15 games, the best 15-game start in school history. Three weeks before knocking off Oklahoma, they edged a top 10-ranked Louisiana team 2-1 in Lafayette, marking the second win in as many seasons against the Ragin' Cajuns.
DeLong believes scheduling elite schools is the best way to prepare his team for the big stage.
"I want our program to become a perennial NCAA Tournament team," he explained. "When the stars align, I don't see why we couldn't make a run to a super regional or World Series. But you have to have that experience, you have to get under the lights and those big crowds to get used to it."
In 2019, DeLong's first season, the Mean Green won 35 games and captured its first Conference USA regular-season title. DeLong was named Conference Coach of the Year, while Trautwein and senior outfielder Katie Clark were first-team All-Conference selections. Before DeLong's arrival, the program was a combined 91-122 the previous four years.
"I didn't know how good we would be," DeLong said of that first season. "From day one, I wanted to win championships here. The team really bought in. They were hungry, they wanted to be really good."
DeLong began his softball coaching career in Oklahoma at the high school level, guiding Cache High to the 2013 state championship. His first collegiate job was at Cameron University, where he had previously been a two-year letterwinner at shortstop. As a coach, he took the Aggies to consecutive NCAA Division II Softball Tournament appearances.
After serving as an assistant at Georgia Tech, DeLong accepted the head coaching position at Austin Peay. In 2018, the Governors won a program-record 39 wins and an at-large bid to the National Invitational Softball Championship.
DeLong's father, Rodney Sr., a high school baseball coach in Oklahoma, taught his son the importance of repetition. It's one of the core values players at North Texas have come to expect, along with a selfless mentality.
"Coach DeLong allows us to be ourselves and make mistakes," explained Trautwein, who finished 11-1 with a team-leading 1.64 ERA and 121 strikeouts in 81.0 innings last season. "I have to have freedom to be able to learn and mature as a softball player, and (he) does a great job of working with all the players and allowing us to be mature at our own time."
All the seniors from last year's squad opted not to take advantage of the extra year of eligibility allowed by the NCAA. But DeLong is confident he has enough depth and experience to make up for it. Trautwein, Thompson, and Tindell will all be back to anchor the pitching staff, while Evans and shortstop Candain Callahan are also returning.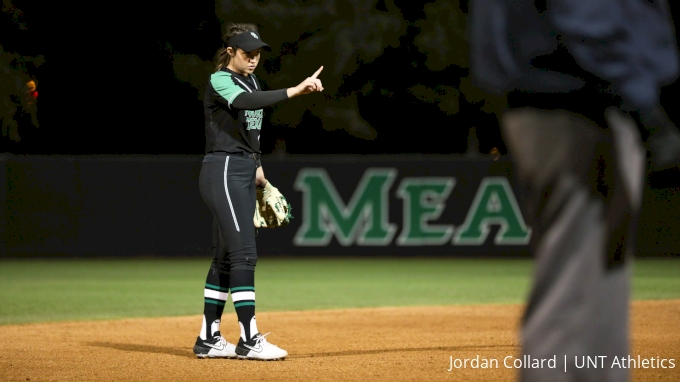 DeLong added transfers from two Big 12 programs who will make an immediate impact: pitcher Gigi Wall (Texas Tech), and Tuesday DerMargosian, an outfielder from Texas. Pitcher/utility player Molly Rainey recently joined the program after transferring from Central Florida.
"With some younger kids that are going to play this year, it's definitely going to help having those older kids around," DeLong said.
This fall, the team took a direct hit from COVID-19. Three separate outbreaks put many of the players into quarantine, wiping out fall ball. Callahan, who made the final putout in the victory over OU, believes it was a learning experience for everyone.
"The measures we're taking, always wearing our masks, staying six feet apart, we have hand sanitizer… we're doing all that's necessary so we can keep everybody healthy and well," Callahan explained.
For his part, DeLong is glad the outbreaks occurred during the fall, not the season itself.
"For (the kids) to get to see how it changed practice, how it could affect our lineup for those 10 or 14 days, that really helped prepare us a lot for what we're looking at now," DeLong said. "It really showed them this needed to be taken seriously."
The upcoming season contains a lot of question marks, both on and off the field. Early dates include visits to the Tracy Beard Invitational and Texas, so the Mean Green will have opportunities for more big wins before beginning conference play. DeLong is knocking on wood that his players will remain healthy.
"We're really talented, the team's excited," DeLong said. "Hopefully, we can keep that normalcy of having everybody at practice."