Big 12
Oklahoma Softball Voted To The Top Of The 2021 Big 12 Preseason Poll
Oklahoma Softball Voted To The Top Of The 2021 Big 12 Preseason Poll
Make it nine consecutive seasons for Oklahoma, who was voted as the favorite to win the 2021 Big 12 softball season.
Jan 21, 2021
by FloSoftball Staff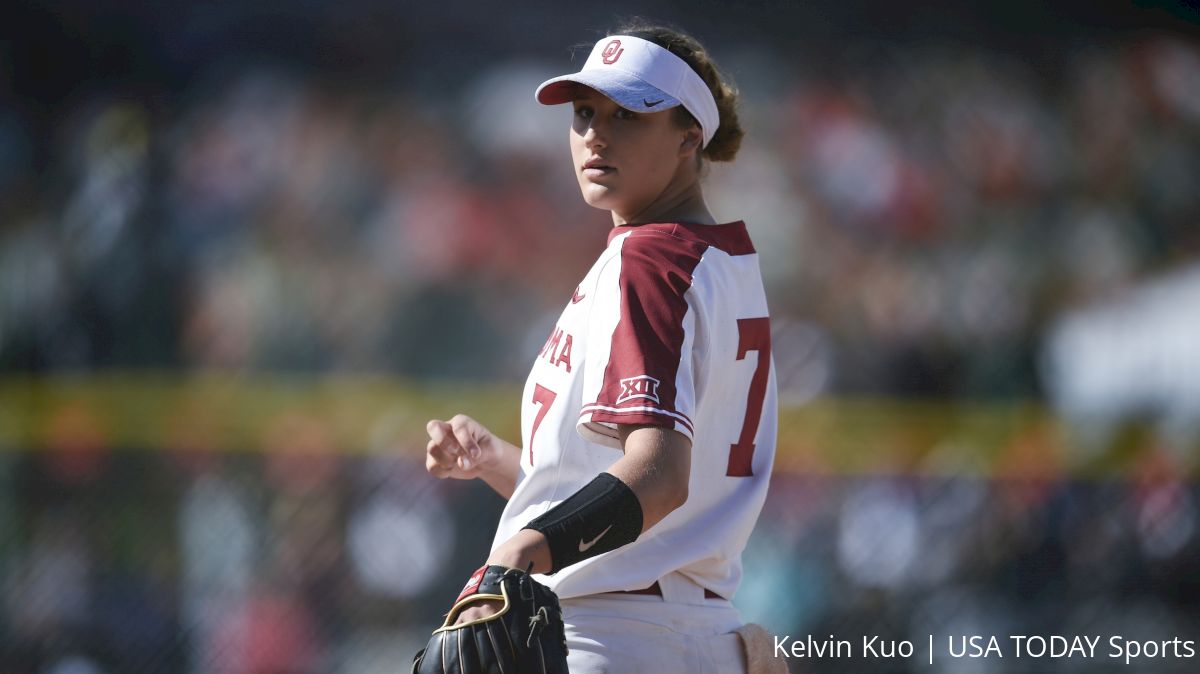 For the ninth consecutive year, Oklahoma has been chosen as the favorite in the 2021 Big 12 softball preseason poll in a vote by the league's head coaches. This marks the 12th occurrence in the last 13 years the Sooners have collected the honor.
OU received four first-place votes and 34 total points. Texas was picked second with the other three first-place votes and 33 points. This season marks just the second (2006) that the top two teams are separated by one point since the preseason poll was first conducted in 2000.
Oklahoma State was picked third followed by Baylor in fourth. Texas Tech, Iowa State and Kansas rounded out the preseason selections. Coaches are not allowed to vote for their own team.

The 2020 Big 12 softball season was canceled prior to the start of conference play due to COVID-19. Team schedules for 2021 will be released when available.

Big 12 Softball Preseason Poll
1. Oklahoma (4) -- 34
2. Texas (3) -- 33
3. Oklahoma State -- 26
4. Baylor -- 21
5. Texas Tech -- 14
6. Iowa State -- 13
7. Kansas -- 6