NCAA
What To Watch For At The 2021 Tracy Beard College Classic
What To Watch For At The 2021 Tracy Beard College Classic
What to watch for at the 2021 Tracy Beard College Classic featuring Texas, Oklahoma State, North Texas, and more Feb. 19-21.
Jan 28, 2021
by Scott Schultz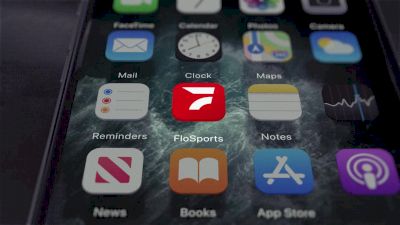 As February approaches, the countdown clock on the Tracy Beard College Classic website is clicking closer and closer to zero-hour.
Beginning on February 19, 2021, eight teams will take to the field over the following weekend at the Warren Sports Complex in Frisco, Texas, competing in the 2021 Tracy Beard College Classic softball tournament.
Tracy Beard College Classic | Event Canceled
The tournament will feature teams from across the country, with Oklahoma State, North Texas, Texas, Lamar, Kansas, South Dakota State, Tarleton State and Texas A&M University Corpus Christi all scheduled to play. Below, we take a look at each team and highlight some of the players to watch.
What To Watch For
2020 Record: 9-12
Conference: Conference USA
For Lamar's softball team, the COVID-shortened 2020 season ended with a 7-6 win over Texas-San Antonio, ending a six-game skid. The Cardinals finished the season with a 9-12 record overall, without logging a win in Conference USA play in three games.
For Lamar head coach Amy Hooks, junior hurler Aaliyah Ruiz, senior Hannah Carpenter, and sophomore Hannah Kinkade lead the returners to the 2021 roster.
Ruiz appeared in 13 games last season, making 10 starts in the circle. She finished the year tossing 63.2 innings while throwing seven complete games and logged 40 strikeouts. Back behind the plate, Carpenter appeared in 20 games for the Big Red, making 17 starts on the season, and averaged .182 at the plate while scoring nine runs on the season. Kinkade, a sophomore infielder, finished the season with three home runs after appearing in 20 games for the Cardinals, hitting at a.196 clip with 10 hits and 12 runs.
The Cardinals are ready to get back to the field, according to Cook.
"We hit the ground running. We talked about shrinking our bubble to keep us safe and healthy," said Cook.
"We come out to practice each day and give 100%. Each position has more than one player fighting for it and these players use that to push themselves and others around them. It doesn't take much to motivate these players to start playing again. Having a season taken away was enough."
2020 Record: 19-5
Conference: Conference USA
Before the March shutdown, North Texas wrapped up the 2020 season with a pair of 11-win victories, to finish the season with a 19-5 overall record and a 2-1 mark in Conference USA action.
The Mean Green were on pace to break their own record of wins during a single season of 35, set just a year before in 2019 before the pandemic ended the season.
Head coach Rodney DeLong returns ace Hope Trautwein, who retained her eligibility to return to North Texas as a junior for the 2021 season after the NCAA rules allowed for the move.
Trautwein broke multiple school records last spring, including a 21 strikeout complete-game shutout win against Texas A&M Corpus Christi, to reach 400 career strikeouts and move to second in all-time in the program for strikeouts with 458.
Sophomore Tayla Evans returns at first base after starting all 24 of North Texas' games at the corner in 2020. Evans hit .314 at the plate with 22 hits, 5 doubles, and 5 home runs, driving in a team-high 19 runs She also posted a .629 slugging percentage which was second-best on the team while posting a .395 on-base percentage.
Infielder Kourtney Williams returns for her senior season, after making 23 appearances and 19 starts for the Mean Green in 2020. Williams hit .295 with 18 hits, a team lead-tying five doubles, three home runs, and 11 RBI.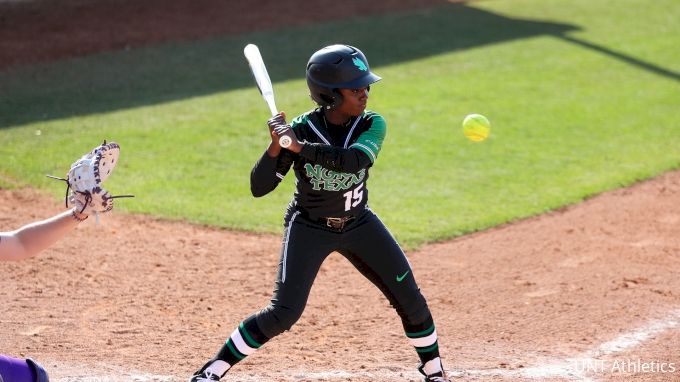 With a .525 slugging percentage and a .348 on-base percentage, she was in the top-5 of all North Texas hitters in average, slugging, hits, RBI, doubles, and total bases.
"Our team loves playing the sport of softball," DeLong said. " love getting to compete at the highest level."
2020 Record: 19-5
Conference: Big 12
For Oklahoma State, the 2021 campaign will be very much like a continuation of the COVID-shortened 2020 season, with a host of returning players on the current roster for head coach Kenny Gajewski.
The Cowgirls were picked to finish third in the Big 12 softball preseason poll announced this past week.
In the circle, the OSU staff will include three pitchers in the rotation that finished the 2020 season ranked third in the NCAA with a 1.20 ERA, led by ace Carrie Eberle. Eberle will be looking to improve on her 2020 season which included five wins against ranked opponents and a team-high 10 wins.
Last season's home run leader and Softball America first-team All-American Alysen Febrey returns to anchor the infield at first base. Febrey launched 11 home runs in 2020 and is currently 10th on the OSU single-season home run list. Fellow All-American Sydney Pennington will return across the infield at third base. Pennington has started all 147 games as a Cowgirl and as the Captain of the OSU squad led the team in hits with 30 while posting a .375 average last season.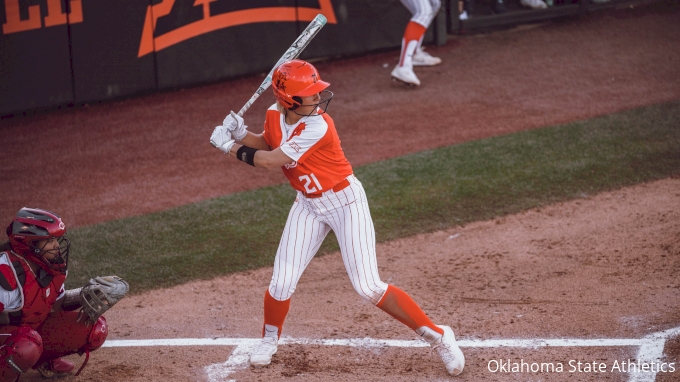 "I think the most important thing to know about this team is they've found a way to regain their love for each other from last year," said Gajewski. "In the fall, it didn't look like that. It was difficult dealing with the ramifications from COVID and having a season stopped.
"I think a lot of us, including me, thought we would just walk back in here and pick up where we left off. We quickly found out that like any other year, this was a new team with a new path, and that path was not clearly defined yet. They've worked really hard all fall and over the break to define their path and cultivate relationships that are necessary for championship teams."
2020 Record: 19-4 (DII Lone Star Conference)
Conference: Western Athletic Conference
Tarleton State is getting ready for its inaugural Division I season, after earning a nationally-ranking each year under head coach Mark Cumpian's tenure.
The Texans have a 49-game schedule, of which 18 are slated as Western Athletic Conference games.
Cumpian will welcome back senior slugger Georgia Capell, who is already the program's all-time home run leader with 42. Capell was named an NFCA All-American in each of her first two seasons at Tarleton, and prior to the truncation of the 2020 season was hitting at a .422 clip with seven home runs and 17 RBI over the 23 games that were played.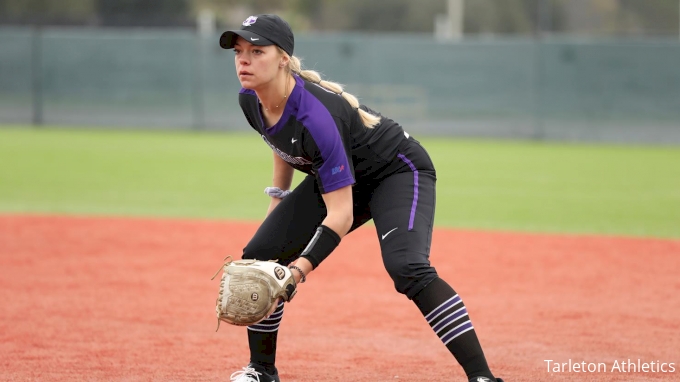 Senior infielder Destiny Crumpley will return after having started all 23 games in the 2020 season and will take advantage of the extra year of eligibility granted by the NCAA. Crumply had the team's second-highest RBI total with 23 and a batting average of .405. She led the team with an .838 slugging percentage.
2020 Record: 6-16
Conference: Southland
The 2021 Texas A&M Corpus Christi softball team will feature 13 new faces to go with the eight returners for Islanders head coach Kristen Zaleski.
Leading the returners for Zaleski is utility infielder Sammi Thomas. The junior appeared in 13 games, with six starts. during 2020, and hit at a .400 clip with eight hits, including a double, a triple, and a home run.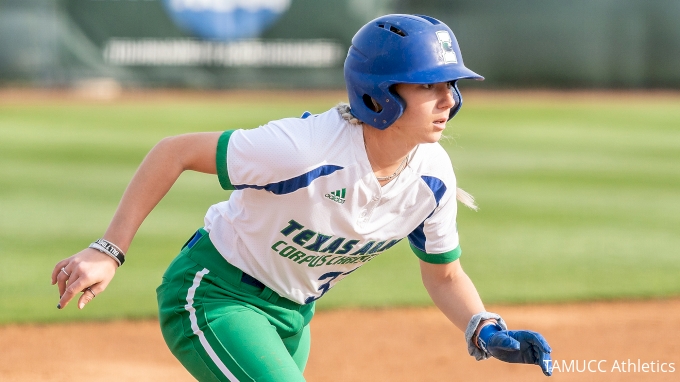 Sophomore Sydney Hoyt started in all 22 games during her freshman campaign, including three starts in the circle. She notched 13 strikeouts over her nine overall appearances. At the plate, Hoyt hit .286 with a .571 slugging percentage with a team-leading four home runs and 14 RBI.
One of those 13 new faces, Beatriz Lara comes to the Islanders after playing her last two years at East Texas Baptist University. Her last season at ETBU, Lara posted a 9-0 mark with 10 starts inside the circle. She posted a 1.89 earned run average while collecting 66 strikeouts in 66.2 innings pitched. At the plate, she hit at a .346 clip, with nine hits in 26 at-bats, 9 RBIs, a double, and a home run.
"We have 13 new players this year in addition to eight players that were new last year that had their season cut short to COVID," said Zaleski. "So we are young but also hungry and ready to get going and are getting better every day!"
2020 Record: 24-3
Conference: Big 12
Last season's 2020 Texas squad finished 24-3 overall and was ranked at or near the top of several of the final polls for the COVID-19-abbreviated season. The Longhorns return 15 total letter winners from that roster, which led the NCAA Division I in both batting average and doubles.
Junior All-American second baseman Janae Jefferson highlights the returners for Longhorns head coach Mike White. Jefferson hit at a .554 clip with 41 hits, six doubles, and 10 stolen bases.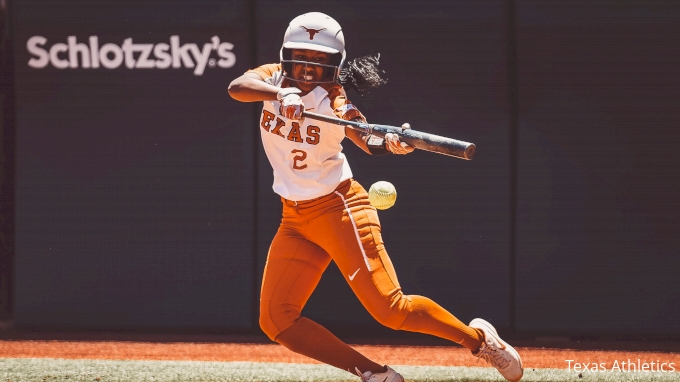 Sophomore pitcher Shea O'Leary finished the 2020 season with a perfect 6-0 record, and a 1.97 ERA in her 10 starts in the circle. She logged four complete games and three solo shutouts.
Junior catcher/infielder Mary Iakopo and senior outfielder Kaitlyn Washington are also among the White's returners. Washington finished 2020 with a .457 average, 11 RBIs and seven extra-base hits, while Iakopo drove in 25, with 10 extra-base hits and a .361 average.
2020 Record: 13-13
Conference: Big 12
Kansas finished the 2020 season with a 13-13 record, and the Jayhawks return the season's top hitter from that roster in catcher Shelby Gayre. The redshirt junior finished the campaign with a .393 average, 24 RBI and 11 home runs — all team highs.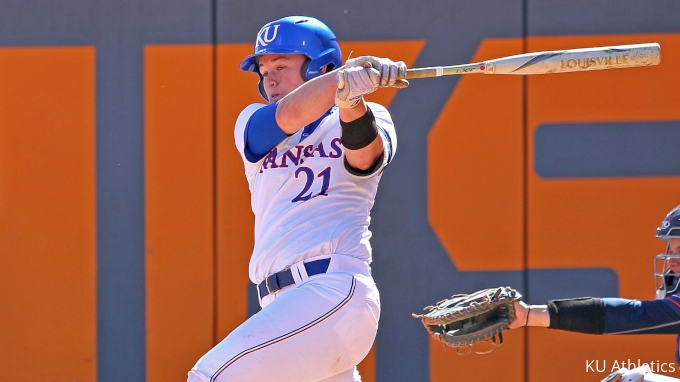 Redshirt senior Hailey Reed and sophomore Tatum Goff both return to the circle for the Jayhawks, after logging the majority of the innings during 2020. Reed finished with a 5.72 ERA and a 4-5 record, while Goff ended with a 5-4 mark and a 5.89 ERA. Reed fanned 42 hitters, while Goff struck out 43.
2020 Record: 15-8
Conference: Summit League
A host of top returning talent highlights the South Dakota State roster this spring, and after having made back-to-back postseason appearances in the National Invitational Softball Championship in 2018 and 2019, Jackrabbits head coach Krista Wood will certainly have a team to reckon with.
The Jackrabbits had five hitters top the .300 mark in 2020, and all five return for the 2021 campaign. The SDS bats are led by first baseman Cylie Halvorson. The sophomore hit at team-leading .406 last season with a .641 slugging percentage and also led the roster with a .451 on-base percentage. Junior catcher/DP Kelsey Lenox launched a team-leading seven home runs and drove in 23. Sophomore Mia Elliot and juniors Peyton Daugherty and Alison Yoder round out the returning Jackrabbits hitting over .300 in 2020.
Wood also returns her top hurler from 2020, with ace Grace Glanzer back in the circle this spring. Glanzer finished last season with a 12-2 record and a 1.73 ERA. The sophomore right-hander appeared in 14 games and collected 74 strikeouts over 89 innings during last year's campaign.
---
The first pitch is scheduled for 1 p.m. on Friday, Feb. 19, when Texas A&M Corpus Christi takes on North Texas. The complete schedule can be found here, and you can catch all the action live on FloSoftball.