2021 THE Spring Games
Division I Softball: What To Watch For At 2021 THE Spring Games Feb 12-14
Division I Softball: What To Watch For At 2021 THE Spring Games Feb 12-14
Liberty, Pittsburg, Middle Tennessee, New Mexico State open the college softball season at THE Spring Games Feb 12-14, 2021.
Feb 9, 2021
by Scott Schultz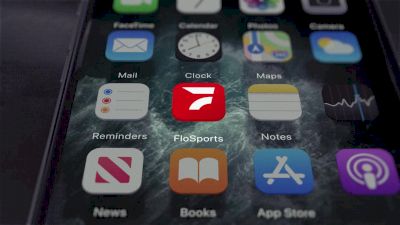 For two weekends in February, the fields in Leesburg, Florida will be the focal point for some of the top NCAA softball action in the country as the 2021 edition of THE Spring Games opens play.
Coming off the COVID-19-truncated 2020 season, teams from Liberty, Pittsburgh, Middle Tennessee State, and New Mexico State will take to the field during the opening weekend, with Liberty and Pitt kicking off the tournament on Friday, Feb. 12 at 11:00 a.m.
All the games will be broadcast on FloSoftball, and for a more in-depth look at the teams and who to watch for, here's more on the participants for the first weekend of the 2021 Spring Games.
2020 Record: 10-13
Conference: ASUN Conference
The nine ASUN Conference coaches have voted Liberty as the favorite to win the ASUN Conference championship for the third-straight year.
Liberty returns this season's ASUN Preseason Player of the Year in senior infielder Amber Bishop-Riley. Flames head coach Dot Richardson will also have ASUN Preseason All-Conference pick sophomore outfielder Kara Canetto along with freshman Savannah Channell, who was named ASUN Fan-Voted Defensive Player of the Year, on her 2021 roster.
The Flames return all starters from their 2020 season, with just one starting lineup change at third base with freshman sensation, Mary Claire Wilson.
Bishop-Riley started all 23 games at second base during the 2020 season and led the Flames in batting average (.420), slugging percentage (.884), home runs (10), hits (29), runs scored (18), and on-base percentage (.488). Her totals also led ASUN in homers, RBI, and slugging percentage.
In the circle, Karlie Keeney anchors the Liberty staff. Keeney started 11 times in 17 appearances, posting a 5-5 record with a 2.96 ERA and eight complete games. The Flames staff added a pair of new hurlers, with McKenzie Wagoner (Oklahoma Gatorade High School Pitcher of the Year and Michelle Smith Pitcher Award recipient) and Virginia local talent Naomi Jones.
"Our preparation has been purposeful, intentional, and directed to encourage each student-athlete to compete with freedom," said Richardson about how the Flames were getting ready for the 2021 campaign. "Our practices have included more game simulations, more intrasquad scrimmages, and more live pitching hitting stations and opportunities. Our pitching staff is solid and our offensive focus has been directed at increasing power, utilize our speed on the base paths for more run production this season."
2020 Record: 8-12 (2-4 ACC)
Conference: Atlantic Coast Conference
Third-year coach Jodi Harmanek and the Pittsburgh softball team return to the field in 2021 after posting an 8-12 overall, and 2-4 record in the ACC during the pandemic-shortened 2020 season.
Hermanek returns senior ace, Brittany Knight, to the circle, along with sophomore Becca Miller and junior Abby Edwards. Knight led the Panthers with a 4.65 ERA and a 6-6 record, logging 47 strikeouts. After sitting out the 2020 campaign, sophomore Makenzie Stiles will log innings from the rubber along with freshman Dani Drogemuller.
At the plate, senior Hunter Levesque leads the Panthers offensive attack. Levesque started all 20 games in centerfield last season and ended the 2020 campaign on an 11 game hitting streak. In 56 at-bats, she led all Pitt hitters with 18 hits, including four doubles and two home runs.
2020 Record: 15-13 (0-3 CUSA)
Conference: Conference USA
For Middle Tennessee head coach Jeff Breeden, the 2021 season will be similar to the shortened 2020 season, with a pair of star seniors from that roster returning to the infield.
First baseman Lexi Cushing and shortstop Summer Burgess will return for this season thanks to the NCAA ruling allowing an added year of eligibility to 2020 seniors. Both return as graduate students.
The duo are among the all-time greats of the Blue Raiders program, with Cushing owning the MT home run and RBI records, while ranking in the top 10 in several other categories. Burgess ranks in the top five for at-bats runs scored, hits, singles, and walks.
Senior pitcher Amber Baldwin also returned to the lineup in 2020, after sustaining an injury in 2019 to lead all Blue Raiders hurlers in games started (13), innings pitched (57.1), strikeouts (44), and opponent batting average (.219) on the season.
Baldwin will rotate in the circle with juniors Kailey Ahlstrom, Carina Dodd, Mia Marinakis, and Gretchen Mead.
Energetic play will be the key to the Blue Raiders success, according to Breeden.
"We're going to play hard and with a lot of energy," said Breeden. "Energy is our main thing. Hopefully, we're going to be a solid defensive team. We'll have a mixture of power and speed on offense. We're fast, so we hope we can put a lot of pressure on teams with our speed game, and we also hope we hit the ball long."
2020 Record: 15-8
Conference: Western Athletic Conference
New Mexico State coach Kathy Rudolph returns a solid core from the 2020 Aggies squad that ended up with a 15-8 record. Led by redshirt senior Nikki Butler and redshirt freshman Matalasi Faapito, Rudolph's squad was picked to finish second in the WAC in the recent preseason coaches' poll.
Butler hit for a career-high .419 batting average over the 23 games last season, adding nine home runs and 21 RBI. Faapito returns as a key both at the plate and in the circle, hitting .403 with seven home runs and 23 RBI as a freshman while posting a 4-4 record in 10 starts and a 4.36 ERA and striking out 43 hitters.
Both are preseason All-WAC selections, and Butler earned WAC Player of the Year honors in 2019.
The Aggies' top hitter from 2020, redshirt freshman Ramsay Lopez, also returns for Rudolph, topping the stat-sheet with a .434 average. Lopez added nine home runs and 19 RBI, along with a 1.000 slugging percentage and .592 on-base percentage.
"The team is very young," said Rudolph. "We signed 10 but we also have 8 redshirt freshmen. With that being said, 6 out of our top 8 hitters are returning and two of our top pitchers are returning. We ended the 2020 season 15-8 before the season was canceled. We truly believed that we were onto something special. We ended the year winning 6 out of our last nine games which included wins over #17 Arizona State, Oregon State, and Nebraska."
After the Flames and Panthers finish up game one on Friday afternoon, three more games will fill the schedule for the opening day. Four games are slated for Saturday, starting with Pitt and Middle Tennessee taking the field at 10 a.m., and a final game set for Sunday morning with Middle Tennessee taking on Liberty. Be sure to check out all the action with FloSoftball's coverage.