2021 THE Spring Games
Division I Softball: What To Watch For At 2021 THE Spring Games Feb 26-28
Division I Softball: What To Watch For At 2021 THE Spring Games Feb 26-28
Kentucky, FIU, Stetson, and New Mexico State travel to THE Spring Games Feb 26-28-14, 2021. Here's a breakdown of the teams.
Feb 18, 2021
by Scott Schultz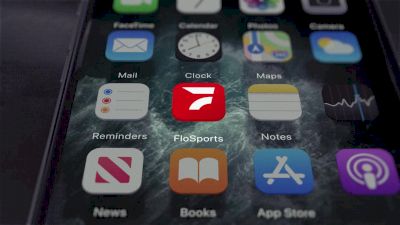 The last weekend of February will feature the final round of matchups for THE 2021 Spring Games round-robin tournament brackets, with the weekend's games held at the Legends Way Ballfields in Clermont, Florida. Kentucky, Stetson, and FIU will join New Mexico State, who saw action in the first round of Spring Games action earlier in the month.
All the games will be broadcast on FloSoftball, and for a more in-depth look at the teams and who to watch for, here's more on the participants for the second weekend of the 2021 Spring Games.
2020 Record: 20-4 (2-1 SEC)
Coach: Rachel Lawson
Conference: SEC
The Kentucky Wildcats ended the 2020 season with a 20-4 record, and a 2-1 win over Texas A&M in their first scheduled Southeastern Conference game before the COVID-19 pandemic halted the remainder of the season.
UK opened the 2021 campaign with a 3-0 weekend, with three wins over Samford. The trio of wins marks the second consecutive year the Wildcats have opened the season sweeping their opening weekend of play.
Wildcats head coach Rachel Lawson returns a pair of powerful hitters to the plate in senior Mallory Peyton and junior Kayla Kowalik.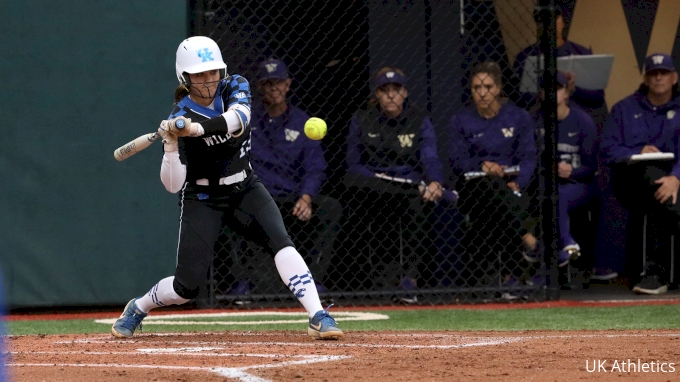 Peyton finished 2020 second in the NCAA in home runs with 11 and Kowalik, a 2019 SEC All-Freshman selection, set school records for triples in a season during her sophomore campaign, with an NCAA leading eight three-baggers in just 24 games.
In the circle, senior righty Grace Baalman leads the Wildcat staff. Baalman opened the 2020 season with a complete-game two-hitter against Texas State, and finished the season with a 4.55 ERA and a 3-2 record, striking out 31 in 29.2 innings of work. Baalman logged three innings against Samford.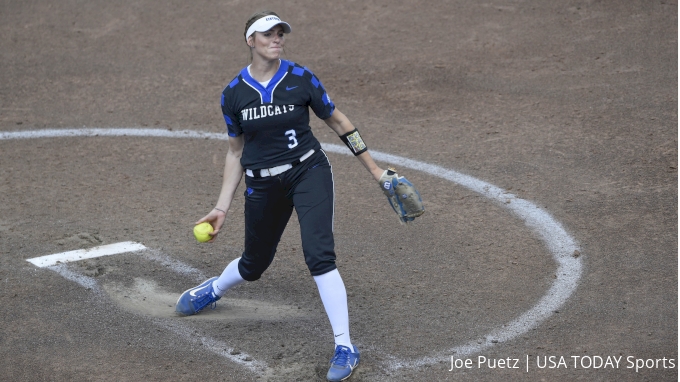 Autumn Humes posted a 2-0 record in the opening weekend series with Samford, including a complete-game shutout in the opener. Humes finished the weekend with a 0.64 ERA, striking out 10 over 11 innings.
When asked what she would like people to know about this year's Wildcats, Lawson said, "how smart they are as a unit and how hard they've worked to get to this spot. We are ready for the season and excited to get to play."
2020 Record: 12-14 (0-0 ASUN)
Coach: Frank Griffin
Conference: ASUN
The Spring Games will mark the return to the field for Stetson and head coach Frank Griffin after finishing the pandemic-shortened 2020 season with a 12-15 record.
Griffin returns shortstop Lizzie Shubert. The senior led the Hatters in nearly every hitting category in 2020, hitting at a .330 clip with 29 hits, seven doubles, five home runs, and 23 RBIs. Shubert ranked second in the ASUN in homers and RBIs and was the first player in school history to hit two walk-off home runs in a week.
In the circle, sophomore Chloe Temples posted a 10-6 record last season with a 1.94 ERA, leading the ASUN and ranking 21st in the nation with 10 victories. She finished the 2020 campaign with 84 strikeouts and three shutouts in 17 appearances. Temples logged 14 complete games with a trio of shutouts.
2020 ASUN preseason all-conference selection Elizabeth Jackson will also return after missing last season with an injury, along with fellow outfielder Riley Russell. Russell led the ASUN with 16 walks and ranked 2nd with 20 runs scored.
The Hatters are a tough group, according to Griffin.
"They are playing under very difficult circumstances, from social distancing to mask-wearing, and handling it very well," Griffin said of his squad. "Great athletes handle adversity well. It is a good sign of mental toughness."
2020 Record: 8-9 (0-0 CUSA)
Coach: Chris Steiner-Wilcoxson
Conference: Conference USA
Florida International opened their 2020 season with a pair of wins over Winthrop and victory over Florida Atlantic to get off to a 3-0 season start.
Entering her second season as head coach of the Panthers, Chris Steiner-Wilcoxson is coming off an eight-win 2020 campaign that included wins over Power-5 foes Cal and Syracuse before the season was pandemic cut the season short.
Junior Kayla Whitehead leads the returners for Steiner-Wilcoxsin, after hitting at a .340 clip in 2020, ranking second on the team and starting in all 17 games. Whitehead had 17 hits, four runs, three doubles, a triple, and four RBI last season.
Kendahl Dunford returns to the circle for the Panthers after making five appearances in 2020, finishing second on the team with a 4.41 ERA in 27 innings. Dunford has two of the three FIU wins this season, with a 1.27 ERA through 11 innings pitched after the first weekend of play.
After an incredible opening weekend at the plate, Venessa Gallegos was named the Conference USA Player of the Week. Gallegos led FIU at the plate through the three wins and blasted a walk-off three-run homer versus Winthrop to close out her stellar weekend at the plate. Gallegos hit .700 for the weekend, with 10 RBI, two doubles, a home run, and two stolen bases.
FIU hits the road for Fort Myers, Florida, next weekend as the Panthers face UConn, Northern Illinois, and host-FGCU on Feb. 19-21 before heading to Florida for The Spring Games.
2020 Record: 15-8
Coach: Kathy Rodolph
Conference: Western Athletic Conference
New Mexico State opened its 2021 season with a 1-3 weekend at the first Spring Games bracket in mid-February. The Aggies opened with a loss to Middle Tennessee State, beat Pittsburgh, and closed with a pair of losses to Liberty, after topping Pitt.
Aggies coach Kathy Rudolph returns a solid core from the 2020 NMS squad that ended up with a 15-8 record. Led by redshirt senior Nikki Butler and redshirt freshman Matalasi Faapito, Rudolph's squad was picked to finish second in the WAC in the recent preseason coaches poll.
Butler hit for a career-high .419 batting average over the 23 games last season, adding nine home runs and 21 RBI. Faapito returns as a key both at the plate and in the circle, hitting .403 with seven home runs and 23 RBI as a freshman while posting a 4-4 record in 10 starts and a 4.36 ERA and striking out 43 hitters.
Both are preseason All-WAC selections, and Butler earned WAC Player of the Year honors in 2019.
The Aggies' top hitter from 2020, redshirt freshman Ramsay Lopez, also returns for Rudolph, topping the stat-sheet with a .434 average. Lopez added nine home runs and 19 RBI, along with a 1.000 slugging percentage and .592 on-base percentage.
"The team is very young," said Rudolph. "We signed 10 [freshmen] but we also have 8 redshirt freshmen. With that being said, 6 out of our top 8 hitters are returning and two of our top pitchers are returning. We ended the 2020 season 15-8 before the season was canceled. We truly believed that we were onto something special. We ended the year winning 6 out of our last nine games which included wins over #17 Arizona State, Oregon State, and Nebraska."
New Mexico State and Kentucky will open the weekend with an 11 a.m. first pitch on Friday, February 26. Two more games will follow on Friday with FIU facing Kentucky and New Mexico State. Four games are slated for Saturday with two Sunday games closing out the weekend's action. Be sure to check out all the action with FloSoftball's coverage.