2021 Judi Garman Classic
What To Watch For At The 2021 Judi Garman Classic
What To Watch For At The 2021 Judi Garman Classic
Fullerton, Fresno State, San Jose State, and LMU softball will compete in the 2021 Judi Garman Classic March 5-7. Here's what you need to know.
Mar 1, 2021
by Scott Schultz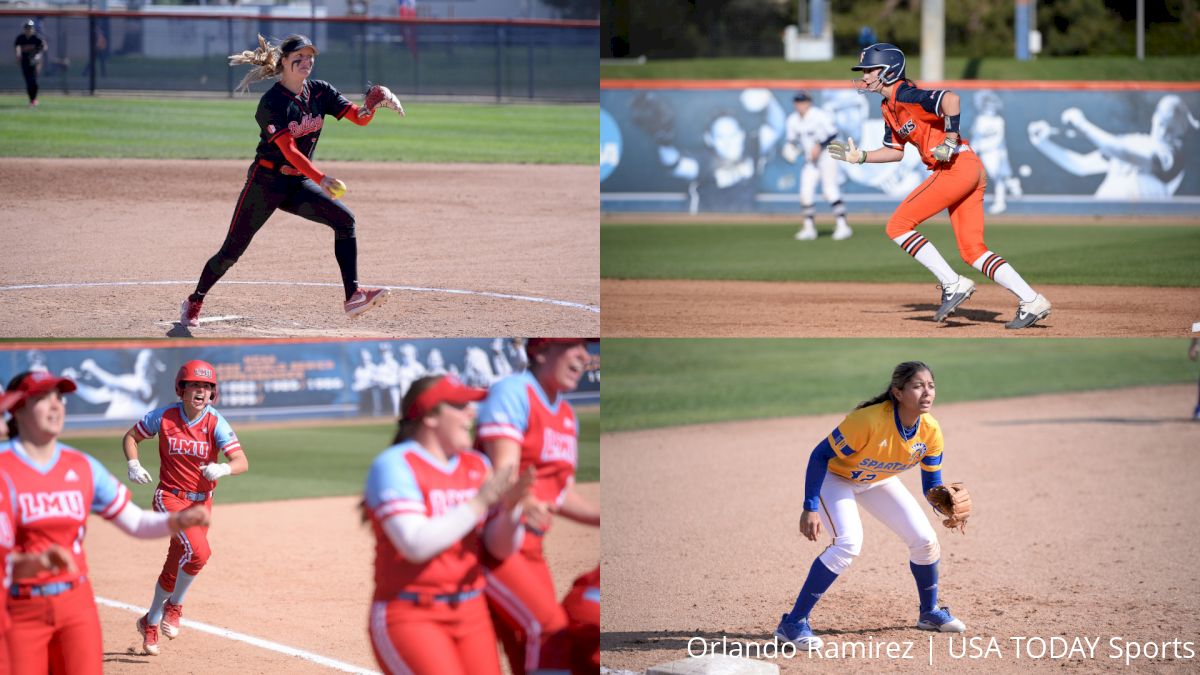 Holding true to most everything else over the past year, the 2021 version of the Judi Garman Classic will have a slightly different look.
The spring classic typically attracts teams from across the country, but in this COVID-19 environment, the tournament will have a more local feel. Teams from Loyola Marymount, San Jose State, and Fresno State will pair up along with host CSU-Fullerton to complete this year's field.
"Due to COVID we had many cancelations," said CSUF head coach Kelly Ford. "I think teams may be just fearful to come to the state of California, or budgets, or a handful of things related to the virus. I expect the field of play to be back [next year], in fact, I already have almost the whole field filled for next spring."
"For this year though, it's almost a California Judi Garman Classic, which is kind of cool."
All the games will be broadcast on FloSoftball, and for a more in-depth look at the teams and who to watch for, here's more on the participants for the 2021 Judi Garman Classic.
2020 Record: 13-10
Conference: West Coast Conference
The Lions are off to a 3-5 start after a pair of opening weekend wins over Fresno State and a 3-2 win over Cal Poly in the season opener.
The top two hitters from 2020 return to the batter's box for Loyola Marymount this spring. Junior Molly Grumbo paced the Lions offense in 2020 with a .487 average and leads this season with a .346 average through eight games. Fifth-year senior Desire Moreno ranked second last season with a .355 average.
In the circle, junior Linnay Wilson tops the returning hurlers for the Lions after finishing the 2020 campaign with a 6-5 record and a 4.24 ERA during 19 appearances.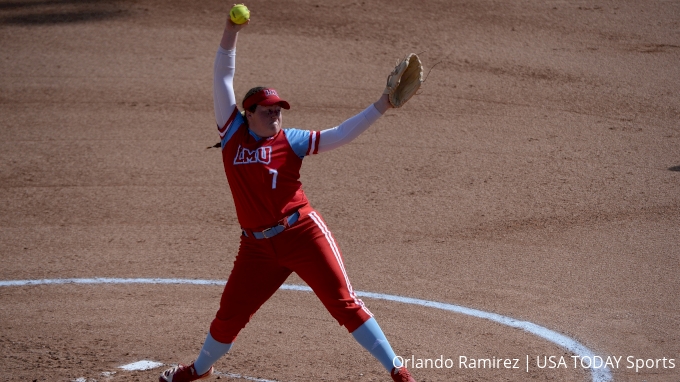 Fifth-year senior Marina Vitalich, a transfer from George Mason, is leading the staff this season with a 2-2 record in five appearances — she has three complete games and one shutout, and a 3.33 ERA.
LMU will travel to Riverside for a three-game set with UC Riverside to close out the month before opening play in the Judi Garman with a Friday morning game with San Jose State.
2020 Record: 21-5
Coach: Tammy Lohmann
Conference: Mountain West Conference
First-year head coach Tammy Lehmann's San Jose State squad will look to bounce back from three opening weekend losses to Stanford before heading to Fullerton. The Spartans will take a trip to take on Saint Mary's of California for a three-game set before taking on Loyola Marymount in their Judi Garman opener.
The Spartans return the top three hitters from their 2020 squad, led by junior Alyssa Graham who finished the 2020 campaign with a .385 average. Sophomore Jocelyn Vidal was right on Graham's heels at .380, while senior Makayla Englestad wasn't far behind hitting at a .373 clip.
Through three games, Graham is off to a hot start at the plate, leading the SJS hitters with a .571 average.
Senior Caroline Bowman leads the returning staff in the circle for the Spartans. Bowman posted a 3-0 record in 2020 over nine appearances and finished with a 1.83 ERA. Jenessa Ullegue ended last spring's run with a 2.54 ERA, and new to the San Jose program, sophomore Jackie Rookiard transferred from Alabama A&M and is also expected to log innings in the circle for the Spartans.
2020 Record: 21-4
Conference: Mountain West Conference
The Bulldogs head into this weekend's Fresno State Invitational with a 3-5 record. After dropping their first three games at the UCLA Tournament with a loss to the host Bruins and a pair of losses to Loyola Marymount, Fresno State topped Pacific twice and lost a pair to Oregon at the Fresno State Kickoff Classic. After a single-game win over UC-Santa Barbara, they will host Sacramento State and Long Beach State twice before heading to Fullerton for the Judi Garman Classic.
Just hours before heading to Los Angeles for the team's 2021 opener, head coach Linda Garza was met with the news that outfielder McKenzie Wilson would be missing the trip, and unavailable indefinitely due to injuries. Wilson, a junior, led the Bulldogs hitting .474 last season in 24 games, stealing 24 bases as well. Fifth-year senior Miranda Rohleder returns having hit just below McKenzie in 2020 with a .373 average, driving in 21 with three home runs.
Outfielder Kaitlyn Jennings was right behind Rohleder in 2021 with a 362 average, and so far in 2021 the senior tops the Bulldogs stat-sheet with a .364 average through eight games.
In the circle, senior right-hander Hailey Dolcini returns after leading the Bulldogs staff in 2020 with a 10-1 record and 1.51 ERA. In her five appearances in 2021, Dolcini has a 1-3 record with a 3.85 ERA and 26 strikeouts.
2020 Record: 14-10
Conference: Big West Conference
With 12 games under their belt, Cal State-Fullerton already brings the most experience into the Judi Garman Tournament weekend and the hosts will add five more games to their record before their Friday afternoon matchup with Fresno State opens their Judi Garman tournament action. Cal-Baptist, a three-game set with Boise State, and a mid-week matchup with top-ranked UCLA are on the slate for the Titans before they take the field with the Bulldogs on Mar. 5.
The Titans return their top hitter from 2020 in second-year freshman Megan Delgadillo. A two-time freshman of the week last season, Delgadillo led all CSF hitters with a .408 average through 22 games in 2020. Through 12 games this season, Delgadillo again tops the Titans stat-sheet with a .400 average.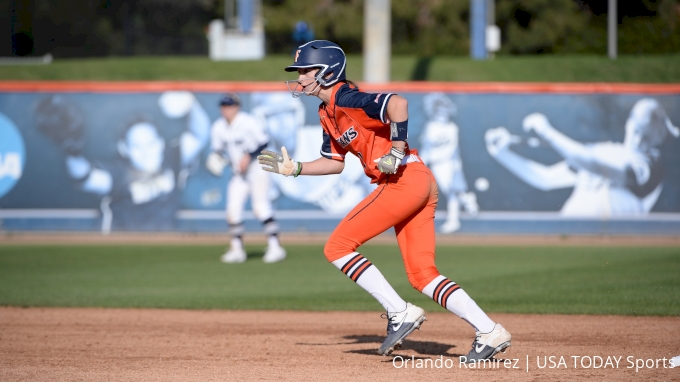 Senior Sophie Frost and sophomore Dani Martinez return to the circle for Titans, with the duo logging the majority of innings during the 2020 campaign. Martinez posted a 6-4 record and a team-leading 2.93 ERA, while Frost finished 4-3 with a 4.01 ERA. So far in 2021, Frost leads the staff with a 2-2 record and a 3.53 ERA over 35.2 innings of work.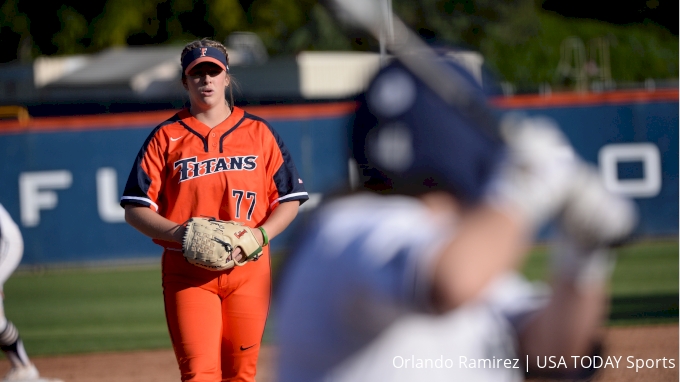 Loyola Marymount and San Jose State will open play for the Judi Garman Classic on Friday, Mar. 5 with games set for 9:30 a.m. and 12:00 p.m. Host Cal State Fullerton and Fresno State will take the field in the afternoon with 3:00 p.m. and 6:00 p.m. games scheduled.
Saturday afternoon action will pick up, with Fresno State and LMU set for a 12:30 p.m. first pitch, and CSUF and SJSU set to play a pair starting at 4:00 p.m. A final contest is set for Sunday afternoon, with Cal State Fullerton and Loyola Marymount closing the tournament with a 1:30 p.m. game.