Player's Blog: Madison Edwards, 2023 Middle Infielder, Team NC Hinde
Player's Blog: Madison Edwards, 2023 Middle Infielder, Team NC Hinde
Team North Carolina Hinde's 2023 middle infielder, Madison Edwards blogs about her experience competing 18U and training indoors during the winter.
Mar 8, 2021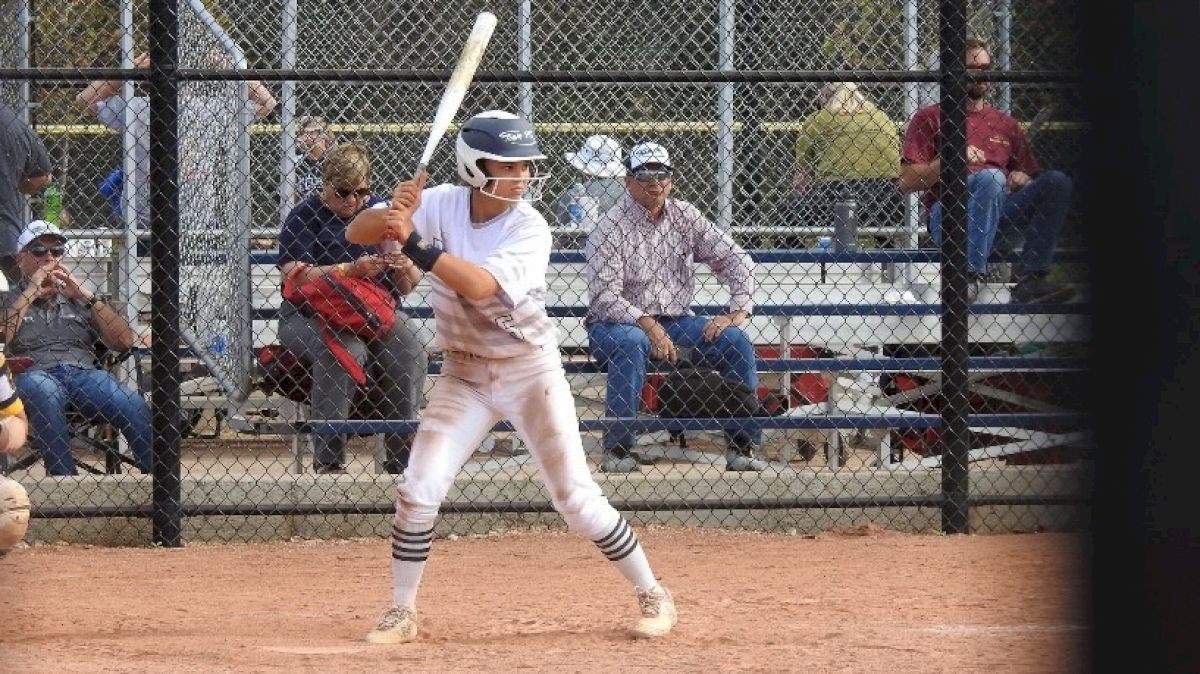 I am Madison Edwards and I go to Clarke County High School in Berryville, Virginia. I am a 2023 middle infielder for Team North Carolina Hinde. I am truly grateful to be a part of Team North Carolina Hinde. This team isn't just a regular group of girls. We are a family, on and off the field.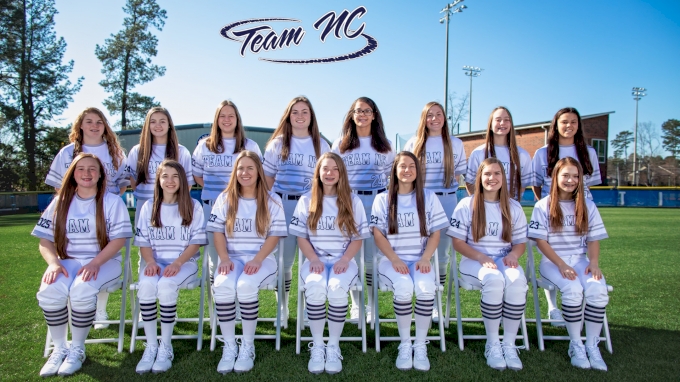 Everyone on our team has the same mindset and goals which is why I think we are so close and bond so well together. Everyone, including the coaches, players, and family members want to see each and every one of us succeed. We put each other first and play as one.
Great weekend in Missouri!❄️❄️#teamnc #keepgoing @TeamNCHinde @lhaeger17 @Los_Stuff @ExtraInningSB pic.twitter.com/h7N8zRiatm

— Madison Edwards (@Madison5sftbl) January 18, 2021
Our team played in the Top Gun Events 18U Invitational in Kansas City, Missouri. We are a true 16U team but played in the 18U Invitational. This was our team's first indoor tournament which took some getting used to, but we managed to become familiar with it pretty quickly. Playing on turf isn't always the easiest thing at first when you have to deal with how quickly the ball travels on the ground and sliding on the turf. We also faced the challenges of having to look up into the lights on a pop-up and getting robbed of multiple home runs because of the low ceilings. I think we ended up with four bombs but could've had somewhere around 10 if it weren't for the ceilings! All in all, it was a great experience and we ended up undefeated with a record of 4-0!
We finished our first indoor @TopGunEvents 18U Invitational 4-0!

3-0 v IA Allstars Gold/Blue@ryleighhh32_ SHUT 🚫UT!

4-2 v Top Gun 18U Gold@_taylorbarlow 💣💣

10-6 v SD Renegades 18U @AWilson2024 💣@betsy_eatmon 💣

4-1 vs MN Force Bruzek @ExtraInningSB @lhaeger17 pic.twitter.com/piVsjPNj2E

— Team North Carolina (Hinde) (@TeamNCHinde) January 17, 2021
Over the past month in our off-season, everyone has been practicing a lot on their own. We have team practices on Wednesdays and Saturdays, but there are challenges that come with that. For example, people like me aren't able to make it to the Wednesday practices because I live over 5 hours away. There are a couple of girls that have to face this challenge on our team, but our teammates and coaches know and trust that we are putting in the work on our own time at home. A personal challenge that I am facing is that it's very cold and snowy where I live right now. I have had to adapt to these situations and find different ways to get the most out of my workouts inside. I've managed pretty well by finding new things online that I can add to my indoor workouts to get better every day.
is it summer yet?? #teamnc #keepgoing #nodaysoff@TeamNCHinde @lhaeger17 @Los_Stuff @ExtraInningSB @CoastRecruits pic.twitter.com/wR1UaSHMGW

— Madison Edwards (@Madison5sftbl) February 19, 2021
Friday @Wass_Strength Throwing Program !!⚡️⚡️#teamnc #keepgoing #nodaysoff@TeamNCHinde @lhaeger17 @Los_Stuff @ExtraInningSB @CoastRecruits pic.twitter.com/CC6SN27WCW

— Madison Edwards (@Madison5sftbl) February 27, 2021
I am looking forward to a lot of things in the upcoming season. I get to travel all over the country, playing the sport I love in the biggest tournaments/showcases with my best friends. This summer we have a packed schedule with multiple tournaments in the southern US and out west in California. This is also a "big year" for recruiting for most of our team. The majority of us are 2023s which means we can, and will hopefully, commit near the end of the year. I'm excited to see what we accomplish as a team and as individuals this year!
---
If you're interested in writing a player's blog for FloSoftball, email flosoftball@flosports.tv for more info.