CAA Softball
2021 CAA Softball Season Preview: What To Watch For
2021 CAA Softball Season Preview: What To Watch For
An 18-game divisional conference softball schedule is planned for the 2021 CAA season, with double round-robin action on the slate within the division.
Mar 13, 2021
by Scott Schultz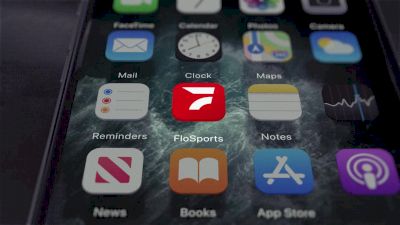 An 18-game divisional conference softball schedule is planned for the Colonial Athletic Association for the 2021 season, with double round-robin action on the slate within the division.
The conference is made up of two divisions, North and South. Delaware, Drexel, Hofstra, and Towson are in the North Division, while Charleston, Elon, James Madison, and North Carolina-Wilmington are in the South Division.
The CAA Championship is scheduled for May 12-15, 2021 at James Madison University/Harrisonburg, VA. The tournament will be a 5-team double-elimination tournament (top 2 teams in each division plus 1 at-large selection).
Currently, the conference teams have played as many as 12 games (Charleston) while most have only played a handful of games, with Drexel having yet to take the field in 2021.
The current status and preview of the CAA teams are below — records reflect games played heading into the weekend of March 13-14.
North Division
[polldaddy]=10771833
Division: North
Head Coach: Jen Steele
Record: 3-0
After a mid-week offensive explosion during a 15-1 win over Coppin State, Delaware will host Albany for a doubleheader on Sunday. The Blue Hens had their first two games with Rhode Island canceled, but swept the opening day of its 2021 season, blasting UMass 18-0 and then besting Saint Joseph's 5-2.
The Blue Hens returned eight starters and three of its four pitchers from their 2020 squad which tied for the best start in program history by opening 19-4 before COVID canceled the rest of the year.
Last season the Blue Hens staff posted a league-low 2.16 earned run average from the circle, led by sophomore Emily Winburn who went 6-2 with three saves and a 1.93 ERA. Winburn picked up her first win this season in the 5-2 victory of St. Joseph's, striking out eight batters across 5 2/3 innings. Kailey Christian, who picked up the save against the Hawks finished out the 1 1/3 innings, was 3-1 with a 2.25 ERA last season as a sophomore. Sarah Piening earned the win in the opener against UMass throwing three perfect innings — the senior was a perfect 5-0 in 2020 while recording a 2.30 ERA.
Brooke Glanden, who ranked second in the CAA with a .457 batting average, returns at first base and is joined on the right side of the infield by Brittney Mendoza, who hit .348 and tied Glanden for the league lead with 24 RBIs. Mendoza led the Blue Hens hitting attack during their win over Coppin State with a 3-for-3 showing at the plate, including three RBIs.
Centerfielder Hanna Garber posted a .347 batting average a year ago when she led the conference with five triples and ranked second with 17 stolen bases. Shortstop Karolina Flores hit .340 on the season, while catcher Chayanna Gallardo batted .317 and led the CAA with 10 doubles.
First pitch between the Blue Hens and Albany is scheduled for 12:00 p.m. on Sunday at the Delaware Softball Diamond.
Division: North
Head Coach: Lisa Costello
Record: 4-3
Towson will look to bounce back from being swept by Howard in a mid-week doubleheader that brought a four-game win-streak to an end when they host LaSalle for a three-game set this weekend.
Junior Nicole Kidwiler leads the Towson hitting attack with a .571 average through seven games, with a home run and three RBIs.
Last week, senior pitcher Melissa Abrahamian was named CAA Pitcher of the Week for the first time in her career after helping the Tigers to their 4-1 start during the opening weekend of play for 2021. In three games, Abrahamian pitched 13.0 innings and picked up two wins. On the season, Abrahamian is 2-2, having allowed 16 hits and striking out nine over 15.0 innings, with a 3.27 ERA.
The Tigers and LaSalle have a first-pitch scheduled for noon, Saturday to open their three-game series this weekend.
Division: North
Head Coach: Jay Miller
Record: 1-1
The Pride split a doubleheader with Villanova to open their 2021 season after having their opener with Syracuse and their first scheduled game with the Wildcats canceled during the Villanova Invitational last weekend.
Two Hofstra players earned Colonial Athletic Association weekly awards as Meghan Giordano was named the Player of the Week while sophomore Chelsea Manto earned Rookie of the Week honors.
Giordano started her third season with Hofstra off hot at the plate, helping the Pride to the 1-1 split against the preseason BIG EAST favorites, Villanova. On the weekend, Giordano hit .800 with two home runs and six RBI as she also added a pair of walks and scored three runs. In addition, she posted a .857 on-base percentage and 2.200 slugging percentage.
In the Pride's season opener, Giordano went 2-for-2 at the plate with an RBI single in the top of the third inning that gave Hofstra the lead for good during that matchup. In her next at-bat, Giordano recorded her first home run of the season, a three-run blast. In the second matchup, Giordano recorded a pair of hits, going 2-for-3 at the plate. She belted her second home run, a two-run shot this time, to give the Pride a 4-1 lead.
Manto had an outstanding opening weekend for Hofstra as well, hitting at a .714 clip across two games while recording a .714 on-base percentage and 1.000 slugging percentage. Additionally, she recorded four RBIs and scored a team-high five runs while stealing three bases. In Hofstra's 15-4 win over Villanova, Manto recorded three hits and batted in four runs including a three-RBI triple in the top of the fourth to blow the game open. She also scored four runs and stole three bases in that game. In the second game, Manto had another multi-hit game going 2-for-3 at the plate and scoring one run.
Sophomore Nikki Mulliin earned the win over Nova, tossing 3.1 innings, while striking out one. Madison Burns pitched 1.2 innings in relief to pick up the save. Burns returns as the Pride's top hurler from 2020 after finishing her sophomore season with a team-best 4.20 ERA over 48.1 innings, striking out 31.
Hofstra is scheduled to return to action on Saturday for a doubleheader at Villanova. First pitch for the day is set for 12 p.m.
Division: North
Head Coach: Carl Taylor
Record: 0-0 (3/6 DH with Bucknell PPD)
After their season-opening doubleheader with Bucknell was postponed, Drexel will look to this weekend's two-game set with Coppin State to kick off their 2021 campaign. The Dragons were voted second in the CAA's North Division for this upcoming season in the recent coach's poll.
Leading the way for the Dragons is senior Linda Rush. Rush was recently named to the 2021 USA Softball Collegiate Player of the Year Watch List, and entering the spring season, Rush holds the school record in home runs (53), doubles (50), runs batted in (194), hits (212), runs (160) and career batting average (.412).
Rush also holds many single-season individual records, including batting average (.423, 2019), runs (71, 2019), hits (80, 2019), doubles (19, 2019), home runs (22, 2019), RBIs (80, 2019) and slugging percentage (.873, 2019).
In the circle, junior Meghan Conroy is the top returning hurler after having pitched in three games in the shortened 2020 season. Conroy finished with a 1-2 record and a 4.42 ERA, striking out five.
Drexel and Coppin State will play games on both days this weekend, with a first pitch slated for 1 PM on Saturday.
South Division
[polldaddy]=10771836
Division: South
Head Coach: Loren LaPorte
Record: 2-0
The Dukes finished the COVID-shortened 2020 season with wins over Texas Tech, Missouri, and North Carolina just prior to the cancelation of the season. Head coach Loren LaPorte welcomed back 14 letter winners from that season, with the majority of the starting lineup back, including Kate Gordon, Odicci Alexander, Sara Jubas, and Logan Newton.
Two of the JMU returners, Gordon and Alexander, have been named to the Top 50 watch list for the USA Softball Collegiate Player of the Year Award. Both are redshirt seniors who opted to take advantage of eligibility reliever due to the pandemic that ended the 2020 season.
Alexander is a two-time National Fastpitch Coaches Association All-American and VaSID Second Team and First Team All-State. She is a three time-time NFCA All-Region selection, two-time All-CAA First Team member and two-time CAA Player of the Year.
Last season, she recorded one shutout and 31 strikeouts in 26.2 innings of work. Alexander holds a lifetime .340 batting average and .616 slugging percentage. At the plate, she has recorded 37 home runs, 152 RBIs and 115 runs scored.
Gordon gears up for her final season with the Dukes after leading the nation in batting average (.557), slugging percentage (1.180), on-base percentage (.627), home runs per game (.53) and runs per game (1.68) in the shortened 2020 season. She currently holds the program's record for career batting average (.421), slugging percentage (.842) and home runs (50).
Newton was tabbed CAA Player of the Week for the third time in her career this week after her outstanding performance at the Cavalier Classic. The outfielder finished the weekend with a .500 batting average with four hits, one triple and one home run, along with five RBIs and two runs. In JMU's 5-1 victory over Virginia, she sent the ball over the fence to record two RBIs, and against George Washington, helped spark JMU's offense with a triple that cleared the bases and tied the game up.
JMU prepares for the JMU Tournament on March 12-14 and will welcome Stony Brook and Rhode Island to Veteran' Memorial Park.
Division: South
Head Coach: Kathy Bocock
Record: 3-7
Elon was sitting on an even 11-11 record when the 2020 season was canceled, and with just three wins during their first 10 games, it'll be an uphill climb for head coach Kathy Bocock's squad.
Rebecca Murray stood out at last weekend's Carolina Classic as the junior batted .417 overall with five hits, four RBIs and her first home run of the year. Murray is riding a current six-game hitting streak and ranks among the top-10 in the CAA with her .406 average.
In the circle, senior Kenna Quinn has logged the majority of innings for the Phoenix, posting a 3-3 record with a 3.23 ERA and 10 strikeouts over 26 innings of work. Quinn's win last Sunday was the 35th of her career, which is fourth overall in school history at the Division I level.
Grace Kiser's three-run home run accounted for the only Elon runs in Wednesday's 13-3 loss to UNGC, but the blast was the third of the season for the freshman to top the CAA stat sheet for home runs.
Elon returns to the diamond to host North Carolina Central on Saturday to begin a three-game set with the Eagles.
Division: South
Head Coach: Linda Kalafatis
Record: 2-10
After dropping four-straight at last weekend's Eagle Classic, Charleston will look to bounce back with a five game over a three-day stretch in North Carolina this weekend, starting with a three-game set with UNGC.
The Cougars finished 10-10 in a 2020 season that was canceled in mid-March as a result of the COVID-19 pandemic. That included a 1-0 win over Appalachian State on February 22 that gave head coach Linda Kalafatis her 1,000th career victory.
CofC won twice last weekend at the Garnet/Gold Classic, including a 3-2 win over Mount St. Mary's in which freshman Lauren Sandor tossed a complete game with eight strikeouts. That earned her the CAA Pitcher of the Week award, joining Kylie Burke as Cougars who have received the honor this spring.
Burke has a 2.62 ERA and has struck out a team-leading 15 in 18.2 innings, and Carli McCants has a 2.33 ERA. Jenna Helberg (.421), Riley Miller (.364, 4 doubles, 4 RBI) and Payton Wade (.333, 3 doubles, 1 home run and 4 RBI) pace the offense.
After the three games with UNGC, CofC will face Campbell and Charlotte on Sunday.
Division: South
Head Coach: Kristy Norton
Record: 2-7
After having their first six games canceled or postponed, UNCW is off to a 2-7 start to the 2021 season. The Seahawks return home this weekend to host Ohio University in a four-game series.
Freshman shortstop Tayler Vitola leads the Seahawks into the weekend with a .444 batting average after going 4-for-8 in the series at UNCG last weekend with four runs scored. Vitola has now hit safely in 8-of-9 games this season, including three multi-hit performances.
Junior Janel Gamache is hitting at a .370 clip with one home run and 8 RBIs. From the circle, Gamache currently has a 2.77 ERA with 10 strikeouts over 17.2 innings pitched. Rylee Pate is 0-3 with a 3.34 ERA after leading the Seahawks staff in 2020 with a 2.25 ERA with 85 strikeouts in the pandemic shortened season.
The Seahawks and Bobcats will play a doubleheader at noon on Saturday, Mar. 13, and Sunday, Mar. 14.