CAA
Why Team Unity Is a Cornerstone For Towson Softball's Success
Why Team Unity Is a Cornerstone For Towson Softball's Success
You'll forget the plays, you'll forget the wins and losses, but you'll never forget your teammates. Towson softball finds the true meaning of team.
Mar 30, 2021
by Stephen Kerr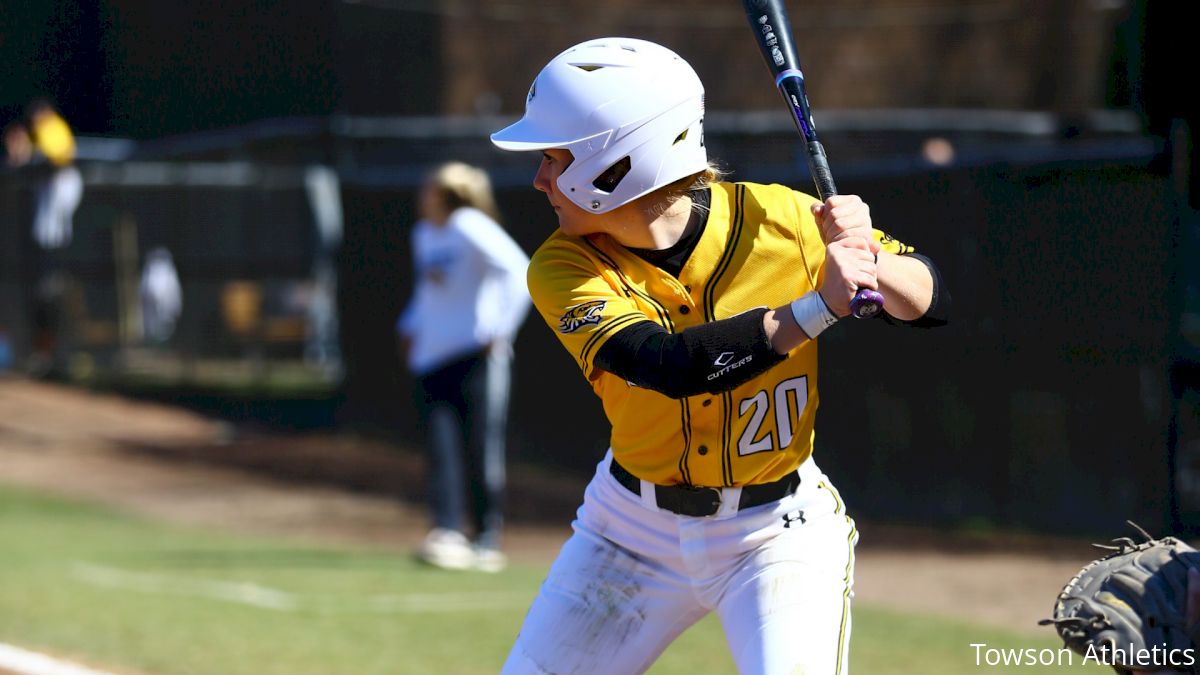 When the coronavirus pandemic put an abrupt end to the Towson Tigers' season last March, outfielder Nicole Kidwiler felt a deep sense of loss. It wasn't for herself, but for the seniors. Through no fault of their own, they had been robbed of the chance to go out on a high note.
In previous years, the Tigers held a senior day featuring a written journal of memories put together by the players. That too was scrapped due to the shutdown.
Kidwiler, a junior from Burtonsville, Maryland, couldn't change the bad hand that was dealt. But she wanted to do something to show her appreciation. With the help of several teammates, she put together a series of videos chronicling each senior.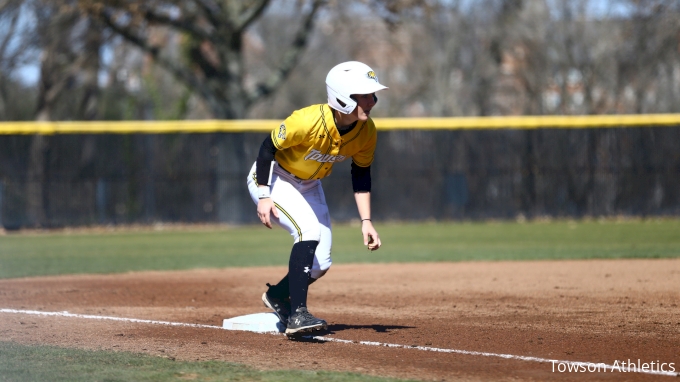 "I really felt they could have done something special last year, so it was unfortunate that happened," Kidwiler explained. "I wanted to give back to them in some way. So for two weeks, I was putting together videos of our whole team saying goodbye to the seniors with a favorite memory, and saying thank you for everything they had done."
The NCAA eventually granted an extra year of eligibility for seniors who played spring sports in 2020. But that didn't minimize the impact Kidwiler's touching gesture had made.
"It was super sweet," said catcher Lindsey Toneygay, one of two seniors who decided to return for the extra year in 2021. "It put everything in perspective and showed us how much our teammates truly cared and felt for us at that time."
Considering the emphasis the university places on selflessness and community service, Kidwiler's tribute isn't all that surprising. In 2019-20, the athletics department was on track to complete over 10,000 hours of community service for the eighth consecutive year before the shutdown occurred. But the softball program still managed to find a way to give back. This past year, they made cards to include with bags for a food bank in the Baltimore area.
"Everything we're doing is trying to develop these kids for what's next," explained Tigers head coach Lisa Costello, currently in her 26th year with the program. "We try to grow these women into confident women who learn how to learn."
Costello is the school's first full-time softball coach after serving under Elayne Lucas as an assistant for two years. Lucas, who retired in 1996, held the position on a part-time basis. In 25 seasons, Costello has guided the Tigers to 12 CAA Tournament appearances, along with five CAA and two America East championship games.
The team has enjoyed nine seasons of at least 30 wins, setting a program record with 42 in 2018. They made their first appearance in the National Invitational Softball Championship that season, setting school records for batting (.327), runs (377), hits (522), doubles (101), total bases (798), and walks (183). They ranked fifth in the country in batting and doubles per game (1.66).
Prior to her time at Towson, Costello spent three seasons as an assistant at Rider University, helping the Broncs to the 1990 East Coast Conference title and the ECAC championship. She played at the University of Iowa as a freshman before transferring to Trenton State (now the College of New Jersey). In three seasons, she helped the team to the 1987 and 1989 NCAA Division III championship, earning second-team All-America honors.
Costello buys into the concept of building meaningful relationships with her players.
"She's willing to go to bat for her team," said Kidwiler, who led James Hubert Blake High School in homers, triples, doubles, and stolen bases. "She loves her players more than anything else. She's willing to tell us what we need to do to be better."
Costello felt her team was turning a corner before the shutdown. The Tigers had just finished hosting the DeMarini Tiger Clash, going 3-1 and getting a walk-off sacrifice fly in extra innings against Stony Brook. Even the weather, which was often unpredictable that time of year, had been holding up most of the season.
Towson finished 8-7, and the win against Stony Brook would be the last game before the season was cut short. The players were in the weight room while Costello and the assistant coaches were in her office when she got a text from athletic director Tim Leonard to stand by for what would come next. When the NBA halted its season, Costello knew a permanent stoppage was inevitable for her team.
"As soon as that happened, I (knew) there was no way they were going to put these student-athletes out there when they're not putting NBA players out there," she recalled.
During the shutdown, Costello held regular Zoom sessions to keep the team engaged. She did her best to be creative, bringing in former players as "mystery alumni", and having current players guess who they were. Costello had no idea what to expect this season after a long time away from the field.
"None of this felt normal, everything from the way we trained to the way practice looks," she said. "But our athletic training staff is amazing in the way they put this together and kept us safe. We went out there with confidence that everybody was going to be okay. That was the priority. The skill stuff became secondary."
The Tigers welcome back 17 players, with Toneygay and Madison Wilson deciding to come back for a fifth season. Toneygay played in five of the 15 games in 2020, including four starts. Wilson earned All-CAA honors in 2019 and drove in a team-high 11 runs last season.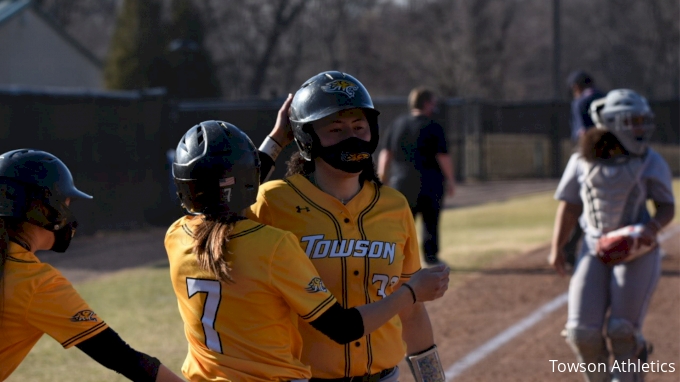 This year will be another short one, with the CAA switching to a divisional format to reduce travel. The Tigers, picked to finish third in the Northern Division standings, have won seven of their first 12 games. Kidwiler is slashing .541/.784/1.398 with a homer and 11 RBI. In the circle, Julia Jackson is 3-2 with a 3.65 ERA, 1.50 WHIP, and 13 strikeouts in 30.2 innings.
Of the seven newcomers, freshman Mackenzie Lake is already making an impact with her bat, hitting a team-high four homers.
"We've got kids that can pretty much (play) all over the place," Costello said. "That versatility in a situation like we're in has really helped so far."
The team's greatest asset may be found in the unity that has bound them even tighter during the past year. It's what Toneygay will remember most as she prepares to leave the program following the season.
"The team aspect, going to weights in the morning, volunteerism… just that camaraderie with teammates is what I'll miss the most," she said. "I've seen this quote, and I truly believe it: 'You'll forget the plays, you'll forget the wins and losses, but you'll never forget your teammates'.' I'll miss my Towson family for sure."