2023 Puerto Vallarta College Challenge
Puerto Vallarta College Challenge Dates Announced For 2022 & 2023 Return
Puerto Vallarta College Challenge Dates Announced For 2022 & 2023 Return
Puerto Vallarta College Challenge tournament officials have announced dates for 2022 and 2023 with top-notch Division-I softball scheduled for each year.
Apr 2, 2021
by FloSoftball Staff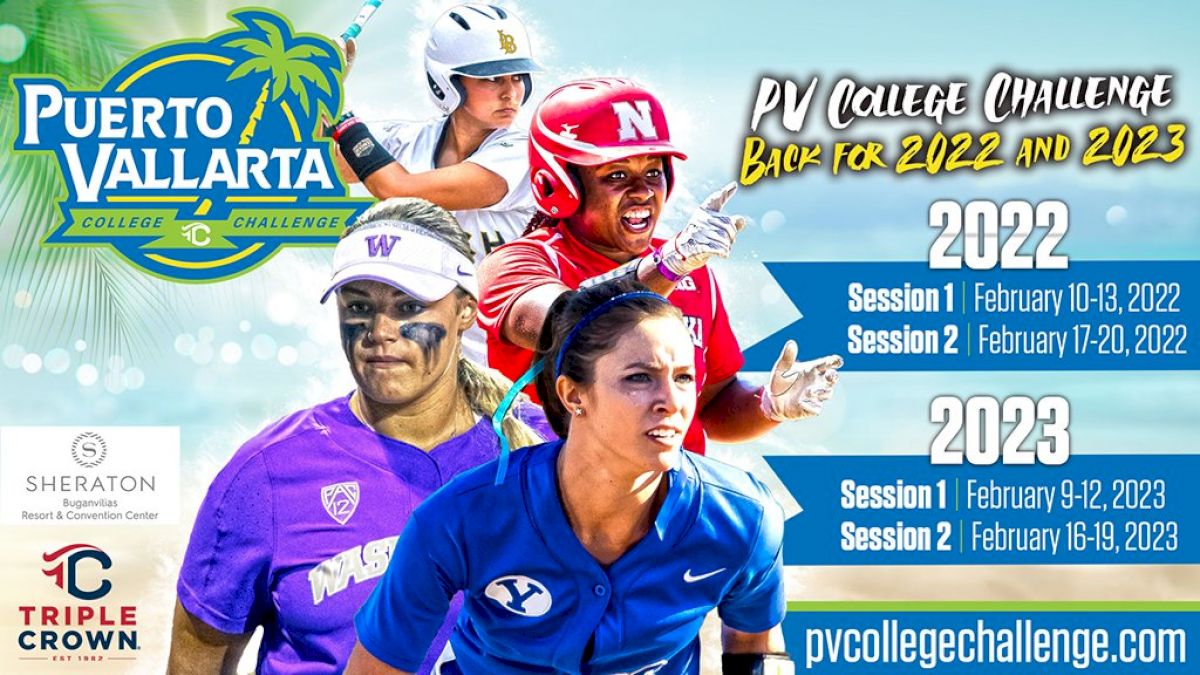 FORT COLLINS, CO — As other athletic events begin to retake their place on the sports calendar, tournament officials with the Puerto Vallarta College Challenge have announced dates for 2022 and 2023, with two sessions of top-notch Division-I softball scheduled for each year.
For the 2022 event, Session 1 will be Feb. 10-13, with Session 2 running Feb. 17-20. In 2023, the dates for Session 1 are Feb. 9-12, and Session 2 is Feb. 16-19. Teams attending the 2022 event will be announced later this year. All games will be streamed live on FloSoftball.
The Puerto Vallarta College Challenge powered by Triple Crown will be back for 2022 & 2023! 🥎🌴 #PVCollegeChallenge #NCAASoftball https://t.co/MJF0meEZuL

— Triple Crown Sports (@triplecrownspts) April 1, 2021
The PV College Challenge began in 2015 and has evolved into one of the premier tournaments designed to launch the softball season. It was the first-ever D-I softball event held outside the United States and has included programs from well-known Power 5 conferences as well as the deep pool of strong mid-major schools — Auburn, BYU, Long Beach, Nevada, Notre Dame, Oklahoma, Ole Miss, Oregon, Tennessee, Texas and Washington are just some the programs who have played in Puerto Vallarta. The Mexican Olympic team also played in the tournament in 2020.
Games are played at Nancy Almaraz Stadium; many teams and their fans will book rooms at the newly refurbished and oceanside Sheraton Buganvilias Resort and Convention Center, which is walking distance to the stadium.
Puerto Vallarta remains a safe and easy-to-navigate destination and is excited to welcome back tourists. The area is full of other diversions and entertainment options for fans attending the PV College Challenge. Check back with the website www.pvcollegechallenge.com for more information.
Based in Fort Collins, CO., Triple Crown Sports has been producing events in youth athletics and the college ranks for more than 35 years. TCS runs both the preseason and postseason WNIT basketball events and produces the men's and women's Cancun Challenge tournaments in November, which have been recognized by Sports Illustrated as a top-5 destination tournament for D-I basketball programs.