2021 Tulsa Elite Summer Invite
What To Watch For At The 2021 Tulsa Elite Summer Invite
What To Watch For At The 2021 Tulsa Elite Summer Invite
A preview of the 16U and 18U teams participating in the 2021 Tulsa Elite Summer Invite.
Jun 4, 2021
by Scott Schultz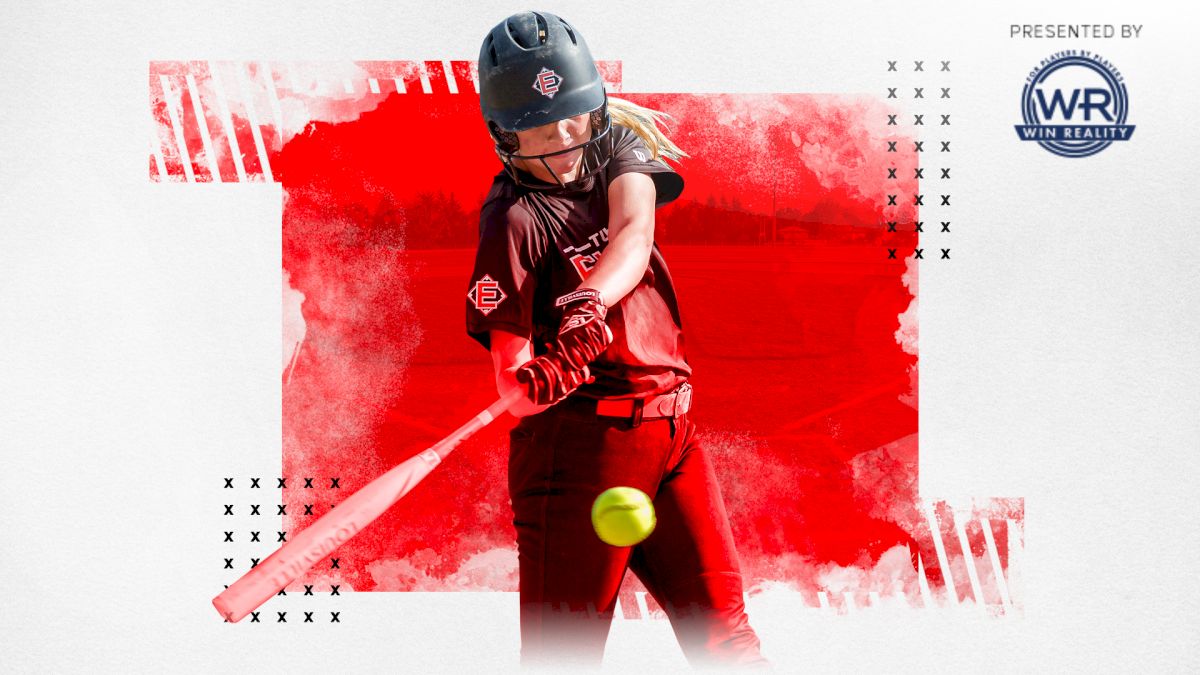 Every year since 2011, the weekend following the NCAA Division I Women's College World Series marks the pilgrimage of some of the top travel softball teams in the country converging in Broken Arrow, Oklahoma to compete in the Annual Tulsa Elite Summer Invite. That first year, 16 teams took to four fields, and today the event has grown to become one of the nation's top recruiting events of the year. From Wednesday-Sunday, well over 100 college coaches attend the tournament held at Arrowhead Park, offering a single 12-field complex allowing for maximum exposure.
Below is additional information about some of the notable teams, with some background information on some of the players to watch on the teams attending the 18U and 16U tournament.
18U Teams To Watch For
Coach: Eric Jones
The Select Fastpitch 18U squad has a ton of power in their lineup and speed coming from their bench.
They have power from the 1-7 spots of their lineup and then some great on-base sticks to help set the table for the next trip through. Seniors Sara Roszak, Clara Edwards, Maddie Snider, Raigan Kramer, and Tori Bradley (SEMO), have a ton of experience against great pitching and will be looked upon to lead the way. Juniors will also be there to answer the bell, with Katie Chester and Kayley Lenger having big bats and can come in big at any moment.
"We look to have a great season, and feel really good about our depth," said coach Eric Jones. "I feel that if our offense can come out hot early, we will be a very hard team to beat."
Jones has a deep staff in the circle, led by Clara Edwards, Lilly Whitten, Katie Brooks (Kansas), and Kaylyn Jones (UNI).
"We have a true staff who all do something a little different," said Jones. "Our team is full of blue-collar type of athletes — these girls are grinders and do a lot of the small things to get it done."
Coach: Beth Singleton
The Nebraska Gold National team is very deep, with 15 of the 16 on the roster committed to play in college. As such, coach Beth Singleton doesn't really have any top players, as they all take turns being the standout player.
Of those committed, 2021 pitcher Jordyn Bahl is heading to Oklahoma and 2022 pitcher Ruby Meylen is off to Washington. There are also three Gold National players headed to San Diego State, with catcher Brooke Dumont (2021), infielder Mia Jarecki (2021) and outfielder Kaelan Schultz (2022) set to play in the sunshine state.
"Our season has gone well so far, the girls have built up great chemistry and it shows on the field," said Singleton. "While we have been without their skills in the lineup due to injuries both Rylan Ewoldt and Mia Jarecki have made huge contributions in the dugout as player-coaches and we really appreciate their impact and team first approach."
Coach: Jeff Filali
Coach Jeff Filali has most of his team returning from last year's squad that finished 17th in the Nation at USA Gold Nationals, and all are committed to colleges. While the team has yet to play as a group — their roster is made up of players from multiple states — they don't make it on the field together until Memorial Day weekend. As a program, they have seven alumni playing in this year's NCAA Women's College World Series.
Originals 22/23
Coach: Tony Austin
During the 2020 season, the Originals 22/23 squad went 42-11-5 competing and beating a host of Top-20 Nationally ranked teams from multiple top organizations.
Coach Tony Austin's team is on the young side, moving up to 18U this season with 12 of their 15 players that could have remained at 16U. "We love the opportunity to challenge our athletes week in and week out facing and competing with some of the top talent in the country," said Austin. "Our main goal this season was to compete week in and week out and we are doing just that. I think our main thing we need to do as a team is just slowing the game down mentally so the in-game adjustments can be made."
Behind the plate, catcher/utility player Madison Moore (2023) has a laser arm and 1.61 pop time. She has thrown out 97% of the runners that have attempted to steal over the last full season and averages one pickoff per game.
From the batter's box, Emily Berry leads the team in multiple offensive categories and hits for power. Catcher/corner Taryn Hull is also a huge part of their offense, with home run power and the ability to hit the gaps. Lead-off hitter Lauren Parker has hit .400+ in the last three seasons and adds great range in the outfield on the defensive side.
In the circle, Lauryn Fiene and Antonia Muñiz handle the pitching duties. Fiene was a huge part of the team's success last season, helping to lead them to a runner-up in the Triple Crown East Coast Nationals. She also recorded her 500th High School strikeout in 3 seasons this past campaign. Muñiz has been competing and beating some of the top teams in the country, facing rosters full of D1 committed athletes and can spin the ball well, keeping hitters off-balance.
16U Teams To Watch For
STL Chaos 04
Coach: Steve Mazzola
The Memorial Day weekend marked the first tournament action for the St. Louis Chaos 04 squad, playing in their own Hustle City Invitational. With several players from Illinois still playing high school ball into June, they combine with their 18U squad to get some playing time. The Tulsa Elite Tourney will be their first full team tourney of the year.
The Chaos 04 currently have 13 players on their roster, with a pair of 2022 players having verbally committed to D1 colleges. Iowa commit catcher/infielder Skylinn Pogue and infielder Mia Mazzola, an Abilene Christian commit, lead the Chaos attack. 2022's Tessa Stokes (2B/OF/1B), Tristen Head (C/UT), Reese Ray (P/1B) and Abby Ulsas (IF/OF/UT) also help to lead the charge on offense. The three have yet to commit but have been heavily recruited.
"It is going to be interesting to see how this team responds to the early spring adversity we have had with losing one of our main pitchers for the season," said Mazzola.
The Chaos will be short on pitching as one of their hurlers has a torn UCL and will miss the season.
"We have a talented group of girls, and several of them off of this roster will be playing at the next level, it is just a matter of where for some of them," Mazzola said. "We are playing in some of the top tourneys in the country this summer so we hope to compete and make some noise."
Tulsa Elite 2023
Coach: Bryan Lacina
Coach Bryan Lacina's Tulsa Elite 2023 team is just getting their season rolling, as some of the players have spring high school schedules and weren't allowed to play until those ended. Looking back at last fall's team as a true 15U squad, they had a successful season competing with and beating some very good 16U teams, winning several events without having finished lower than 3rd place.
Tulsa Elite is led in the circle by Kiera "Kiki" Pickens. A talented pitcher with excellent command, Pickens can reach the low 60s along with a great change. Her year-to-date ERA is 1.39, 114 SOs and .158 BAA, and on offense, she is hitting .414 and has a lot of long ball power.
On defense, September "Gigi" Flanagan is a dynamic defender with a strong arm and dependable glove with a lot of range and is a game-savvy player. At the plate, she is a patient hitter and leads the team in average with .533 and home runs with nine.
On defense, Adyson Roberts anchors the infield from third base with a strong arm and dependable glove and is a top defender with a lot of range and shuts down the short game. Behind the plate, Audrey Lacina is one of the best catchers in the game today and does a great job of running the defense and shutting down the running game.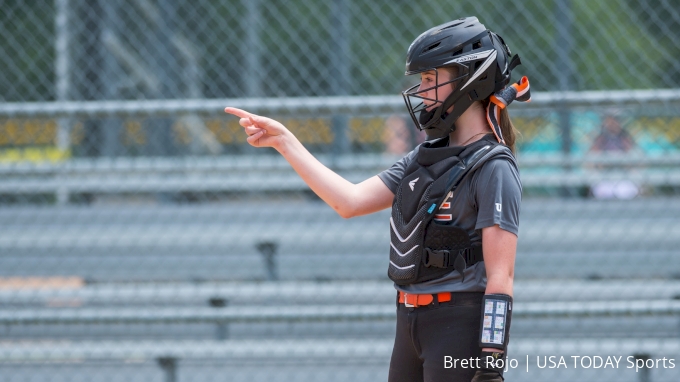 "Looking forward, I expect for us to continue that success this summer," said Lacina. "There will be some bumps along the way but this is a group of young ladies that are talented athletes with a lot of heart and they love to compete."
Athletics Mercado Bonola
Coach: Ismael Vasquez
After the start of last season, the Athletics Mercado began to come together as a team and finished the year with a #10 TFL fall ranking. Coach Ismael Vasquez is hoping to bring that momentum into this season.
"As the season progressed, most of the girls bought into the Mercado Way," according to Vasquez. "They began to trust in each other and the coaches which led to a lot better performances."
Ari Saenz (2022) will lead the way in the circle, with strong vertical and horizontal pitch movement and a fastball that consistently hits the low-to-mid 60mph range. On offense she is a force as well, with power and line-drive strength. She finished her 2021 high school season with a perfect 12-0 record, 1.10 ERA, and 92 strikeouts. In addition, Saenz hit six home runs and drove in 46 runs.
Defensively, middle-infielder Lily Robledo has deep 5–6-hole range with an overhand throw that can consistently hit 64-66 mph and can hit for power at the plate as well. Second baseman Taty Alvarado puts the ball in play consistently and can also go deep.
"Our team is composed of girls that do not fit the typical model of a top tier softball player and with some being a little undersized," said Vasquez. "However, our girls have the talent and the mental toughness to play at the highest level. We do not stop competing regardless if we are winning by 10 or losing by 10."
American Freedom
Coach: Ryan Sudderth
The 16U American Freedom just completed their first tournament of the season in Plano, TX with a 5-1 record.
"The talent this team has is undeniable and should have an exciting season," said coach Ryan Sudderth. "They all love playing ball and all want to play after High School. The energy on the field and in the dugout is everything a coach could want from a team.
According to Sudderth, this year's team is packed full of talent, led by Jensin Hall (2023). The RHP-lefty hitter ranked #115 in Extra Innings Class of 2023 Pitchers and #164 for the Class of 2023. Kate Piskor (2023), ranked #129 in the Extra Innings Class of 2023 Pitcher and #187 overall. Catcher and Arkansas Rich Mountain commit Kristen Suddeth (2022) anchors the infield and is a 4-year HS standout at North Forney HS.
Also in the circle, Maddie Muller (2022) is also committed to UA-Rich Mountain and helped lead her high school team Frisco Memorial to Area Champs and All-District with over 200 strikeouts on the season.
Third baseman Maegan Shannon (2022) hits for power and plays for Liberty HS in Frisco. She was Academic All District, 2nd team All District, Offensive Player of the year, and Slugger of the Year. Also adding to the offensive pop, Alexa Almejo (2022) hits from the left side, and consistently hits for power.
"This team has heart and drive! I encourage anyone to come out and watch one game," said Sudderth. "[I'm] excited for this Summer Season!"
Play opens for the 16U bracket on Wednesday, June 9th at 8:00 am, with the 18U teams taking the field also on Wednesday but starting with a 4:00 pm first pitch.