2021 NFCA Division I All-Americans Unveiled
2021 NFCA Division I All-Americans Unveiled
Here's a look at your NFCA 2021 Division I All-Americans.
Jun 8, 2021
by Cori Kennedy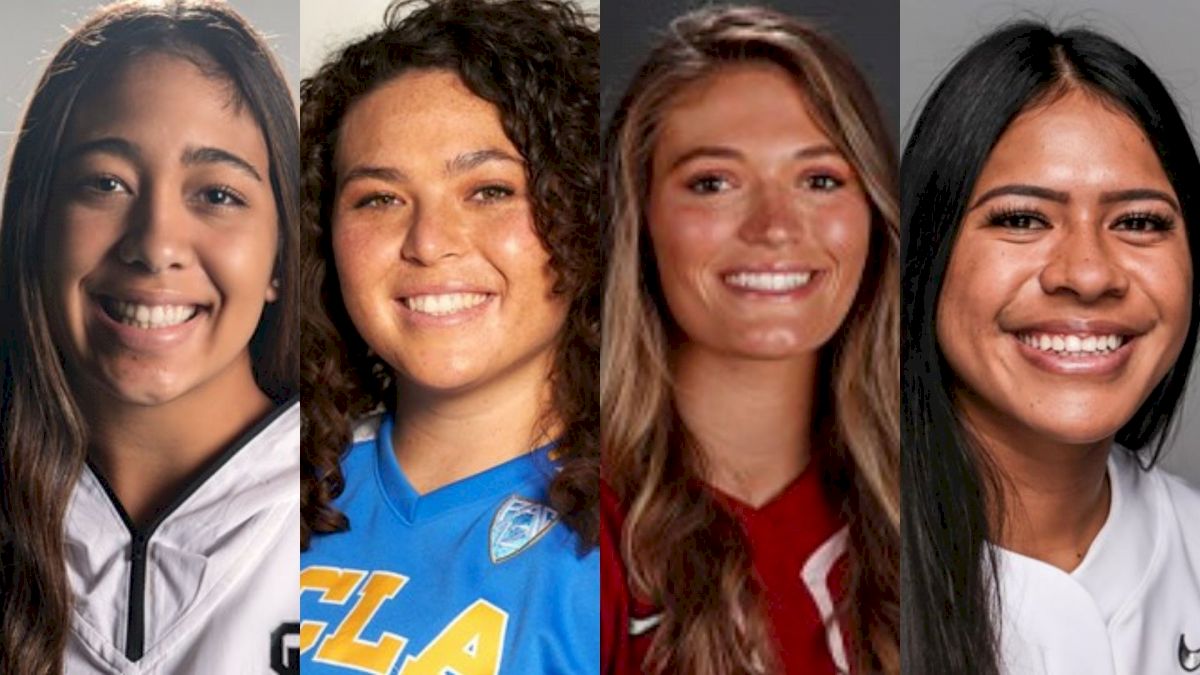 LOUISVILLE, Ky. – Fifty-four student-athletes from 30 different institutions were selected to one of three 2021 NFCA Division I All-America teams, the Association announced on Wednesday afternoon. Additionally, the NFCA announced its annual Diamond Sports/NFCA Catcher of the Year and New Balance/NFCA Golden Shoe award winners.
The Southeastern Conference led the way with 17 honorees. The Pac-12 Conference had 15 representatives, while the Big 12 earned 10 plaudits. The Atlantic Coast Conference (5) and American Athletic Conference (2) also had multiple recognitions.
First Team
| | | |
| --- | --- | --- |
| Position | Name | School |
| P | Montana Fouts | University of Alabama, Tuscaloosa |
| P | Megan Faraimo | University of California, Los Angeles |
| P | Keely Rochard | Virginia Tech |
| C | Dejah Mulipola | University of Arizona |
| 1B | Alysen Febrey | Oklahoma State University |
| 2B | Tiare Jennings | University of Oklahoma |
| 3B | Charla Echols | University of Florida |
| SS | Sami Williams | Iowa State University |
| OF | Jocelyn Alo | University of Oklahoma |
| OF | Jayda Coleman | University of Oklahoma |
| OF | Maya Brady | University of California, Los Angeles |
| UT/P | Rachel Garcia | University of California, Los Angeles |
| DP or UT/Non-P | Aaliyah Jordan | University of California, Los Angeles |
| At-Large-C | Bailey Hemphill | University of Alabama, Tuscaloosa |
| At-Large-P | Mary Haff | University of Arkansas, Fayetteville |
| At-Large-SS | Braxton Burnside | University of Arkansas, Fayetteville |
| At-Large-P | Gabbie Plain | University of Washington |
| At-Large-C | Kayla Kowalik | University of Kentucky |
Video: First Team
Second Team
| | | |
| --- | --- | --- |
| Position | Name | School |
| P | Ashley Rogers | University of Tennessee, Knoxville |
| P | Carrie Eberle | Oklahoma State University |
| P | Kathryn Sandercock | Florida State University |
| C | Kinzie Hansen | University of Oklahoma |
| 1B | Danielle Gibson | University of Arkansas, Fayetteville |
| 2B | Baylee Klingler | University of Washington |
| 3B | Jenna Cone | George Washington University |
| SS | Grace Lyons | University of Oklahoma |
| OF | Aliyah Andrews | Louisiana State University |
| OF | Kiki Milloy | University of Tennessee, Knoxville |
| OF | Abby Sweet | University of Notre Dame |
| UT/P | Valerie Cagle | Clemson University |
| DP or UT/Non-P | Deja Davis | Duke University |
| At-Large-UT/P | Odicci Alexander | James Madison University |
| At-Large-SS | Sis Bates | University of Washington |
| At-Large-P | Alex Storako | University of Michigan |
| At-Large-SS | Taylor Pleasants | Louisiana State University |
| At-Large-C | Maddi Hackbarth | Arizona State University |
Video: Second Team
Third Team
| | | |
| --- | --- | --- |
| Position | Name | School |
| P | Brooke Yanez | University of Oregon |
| P | Elizabeth Hightower | University of Florida |
| P | Alyssa Denham | University of Arizona |
| C | Haley Lee | Texas A&M University, College Station |
| 1B | Kaylee Tow | University of Alabama, Tuscaloosa |
| 2B | Hannah Adams | University of Florida |
| 3B | Hannah Becerra | California State University, Fullerton |
| SS | Briana Perez | University of California, Los Angeles |
| OF | Brooke Wilmes | University of Missouri, Columbia |
| OF | Haley Cruse | University of Oregon |
| OF | Janelle Meoño | University of Arizona |
| UT/P | Paige Rauch | Villanova University |
| DP or UT/Non-P | Hayley Busby | Oklahoma State University |
| At-Large-P | Georgina Corrick | University of South Florida |
| At-Large-2B | Mackenzie Boesel | University of South Carolina, Columbia |
| At-Large-SS | Jessie Harper | University of Arizona |
| At-Large-SS | Sydney McKinney | Wichita State University |
| At-Large-2B | Janae Jefferson | University of Texas at Austin |
Video: Third Team