2021 NJCAA All-Americans and Major Awards Announced
2021 NJCAA All-Americans and Major Awards Announced
the NFCA announces the NJCAA All-Americans along with other major awards.
Jun 9, 2021
by Cori Kennedy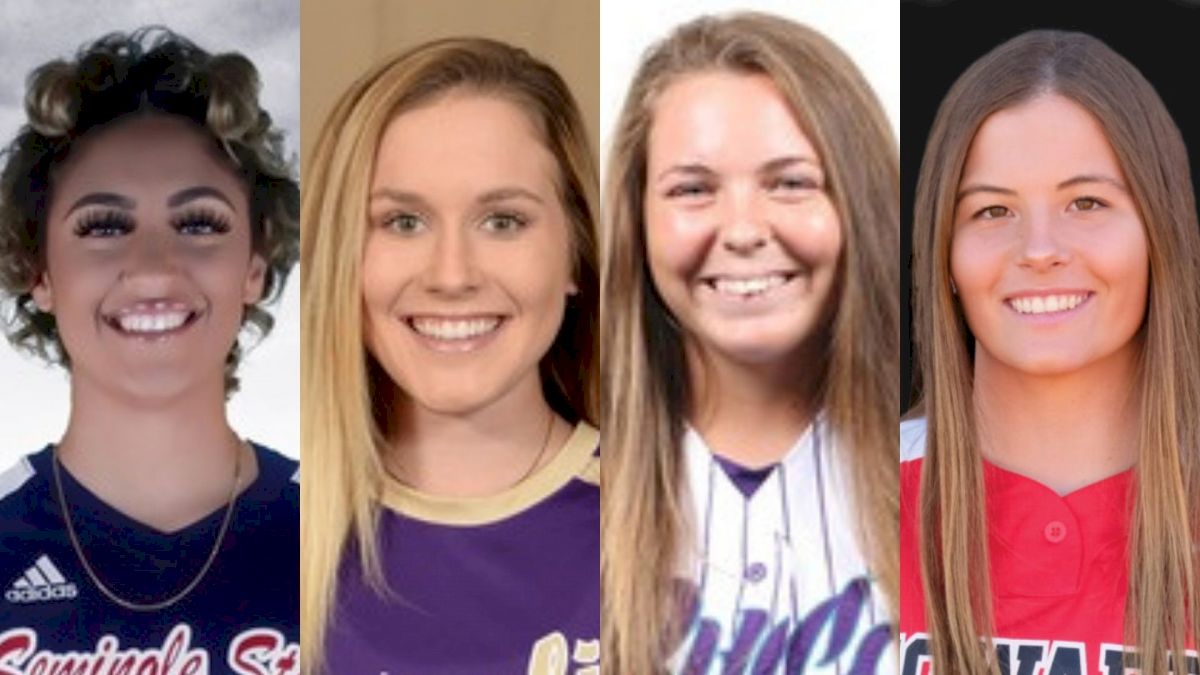 LOUISVILLE, Ky. – Thirty-six student-athletes from 22 schools have garnered 2021 NFCA National Junior College Athletic Association (NJCAA) Division I All-America Team recognition, the Association revealed on Friday. Seminole State's (Okla.) Shea Moreno and Florida SouthWestern's Alyssa O'Donnell took home the Schutt Sports / NFCA Player and Pitcher of the Year honors, respectively.
Additionally, Madi Young of Butler Community College was selected the New Balance/NFCA NJCAA DI Golden Shoe Award recipient, while Howard College's Sasha Willems took home the Diamond Sports/NFCA NJCAA DI Catcher of the Year accolade. Both Young and Willems were named to the first team.
First Team
| | | |
| --- | --- | --- |
| Position | Name | School |
| P | Alyssa O'Donnell | Florida SouthWestern State College |
| P | Dylann Kaderka | Grayson College |
| P | Kristina Bettis | Jefferson College |
| C | Sasha Willems | Howard College |
| 1B | Kaitlyn Schad | Southwestern Community College (IA) |
| 2B | Barbora Saviola | Howard College |
| 3B | Shea Moreno | Seminole State College (OK) |
| SS | Taylor Rowley | Seminole State College (OK) |
| OF | Jordyn Smith | Grayson College |
| OF | Nicole Bellis | Indian Hills Community College |
| OF | Laela Minnich | Howard College |
| UT/P | Rosaury Perez | Trinity Valley Community College |
| DP or UT/Non-P | Uchenna Jong Loy | Bossier Parish Community College |
| At-Large-P | Maddie Redman | Butler Community College |
| At-Large-SS | Madi Young | Butler Community College |
| At-Large - 2B | Rebeca Laudino | Florida SouthWestern State College |
| At-Large-OF | Janessa Plummer | Florida SouthWestern State College |
| At-Large-3B | Caitlin Covington | College of Southern Nevada |
Video: First Team
Second Team
| | | |
| --- | --- | --- |
| Position | Name | School |
| P | Brook Melnychuk | Iowa Western Community College |
| P | Aydenne Brown | Odessa College |
| P | Izzy Erickson | Butler Community College |
| C | Kennedy Sermersheim | Olney Central College |
| 1B | Ashlyn Holland | Chattanooga State Community College |
| 2B | Molly Pendley | Snead State Community College |
| 3B | Feline Poot | Florida SouthWestern State College |
| SS | Tuliliau Sosi | Bossier Parish Community College |
| OF | Alexis Uresti | San Jacinto College-South |
| OF | Abby Sulte | Northwest Florida State College |
| OF | Summer Johnson | Gulf Coast State College |
| UT/P | Kaila Eastburn | Vernon College |
| DP or UT/Non-P | Julia Herzinger | McLennan Community College |
| At-Large-UT/P | Zayla McBurrows | Chipola College |
| At-Large-3B | Caitlyn Wong | McLennan Community College |
| At-Large-2B | Sage Harlow | Grayson College |
| At-Large-2B | Dyllan Sanay | Bossier Parish Community College |
| At-Large-1B | Kennedy Holderread | Seminole State College (OK) |
Video: Second Team