Justin Shults Named Boise State Softball Coach
Justin Shults Named Boise State Softball Coach
Justin Schults has been named the new head coach for Boise State after spending the last three seasons at Oregon as an assistant coach.
Jun 17, 2021
by FloSoftball Staff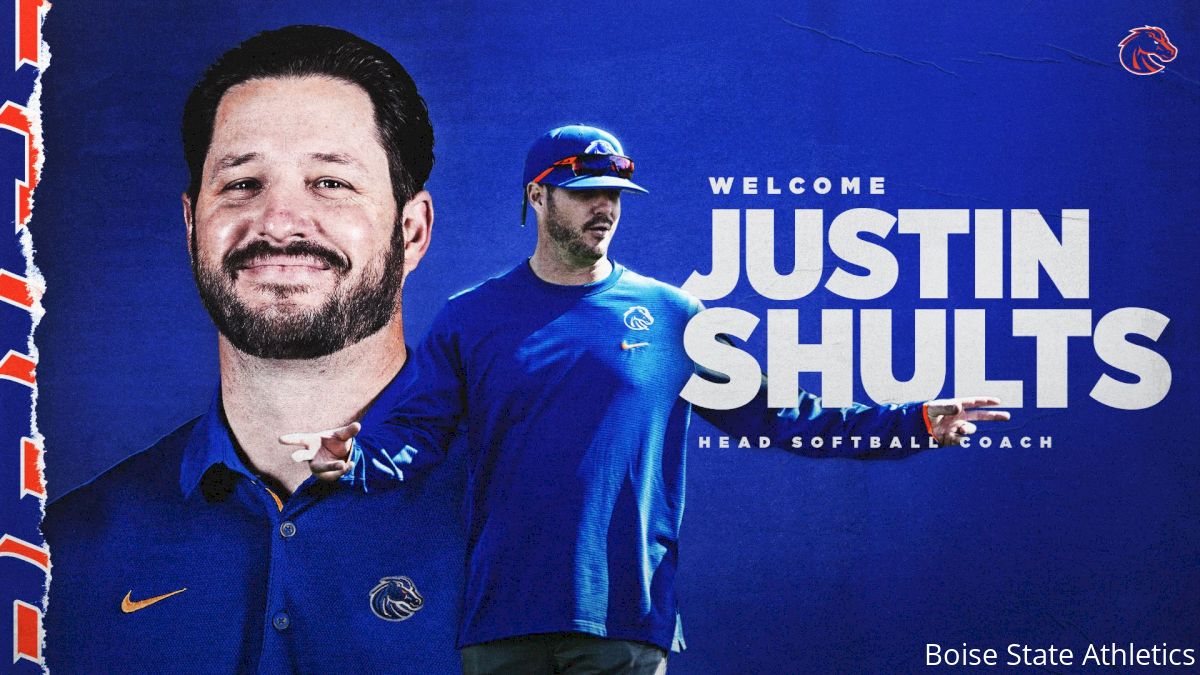 BOISE, Idaho – Justin Shults has been named the fourth head coach in Boise State softball history, director of athletics Jeramiah Dickey announced, Wednesday.

Shults spent the last three seasons at Oregon as an assistant coach and helped the Ducks reach a regional championship game in 2021.

"This is an exciting day for Bronco Athletics," Dickey said. "Justin Shults has been a part of great success in his career and I believe he will build upon a solid foundation we have in place here at Boise State. His knowledge of and passion for the game and the student-athlete experience will be a tremendous asset to our team.

This is an elite hire and I am excited for What's Next!"

This will be the first head coaching job for Shults. In addition to his time in Eugene, he has been an assistant coach at Southwestern Oklahoma State (2013-14), Miami, Ohio (2015-16) and Fresno State (2017-18).

"This is an incredible opportunity, one I have been looking forward to since I began my coaching career," Shults said. "Boise State is a national brand, can recruit the highest caliber of student-athletes and the leadership in athletics and at the University is elite. The Broncos have done great things, and I am excited to see where we take this program moving forward."

Shults served primarily as the Ducks' hitting coach where he mentored Haley Cruse, a 2020 Softball America All-America Second Team selection who ranked in the top 20 nationally in hits and doubles during the 2021 campaign.

In 2020, five Ducks batted .350 or better and Oregon finished in the top 15 nationally in batting average, on-base percentage and runs per game. His first year in Eugene saw four players hit .300 or better with Cruse and Jasmine Sievers earning all-conference honors and Allee Bunker and Sievers garnering all-freshman accolades in the Pac-12.

At Fresno State, Shults helped the Bulldogs reach the NCAA Tournament in 2017 and directed an offense that hit 50 home runs and ranked fifth in the NCAA in on-base percentage (.410) during the 2018 season. Three position players were named All-Mountain West First Team and Hayleigh Galvan was an NFCA All-Pacific Region Third Team selection.

Shults helped guide Miami, Ohio to back-to-back 30-win seasons, a Mid-American Conference Tournament title (2016) and an NCAA Tournament berth (2016). In 2016, the Redhawks set school records for doubles (83), home runs (56), RBI (274), runs (302), runs per game (5.21) and walks (200). Taylor Shuey was the MAC Player of the Year in 2016, a first in program history.

During his tenure at Southwestern Oklahoma State, Shults coached six all-conference student-athletes.

A native of Valencia, Calif., Shults played baseball at UC Riverside. He was a two-time All-Big West selection and earned 2010 all-region and All-America honors. He set the school single-season record for RBI (62) and was drafted by the Houston Astros in 2011 before spending one season in professional baseball.

Shults earned his bachelor's degree in psychology from UC Riverside in 2011 and a master's of education in sport management from Southwestern Oklahoma State in 2013.