Tony Baldwin Named Next Georgia Softball Head Coach
Tony Baldwin Named Next Georgia Softball Head Coach
Baldwin becomes the third head coach in the 25-year history of Georgia softball.
Jun 21, 2021
by FloSoftball Staff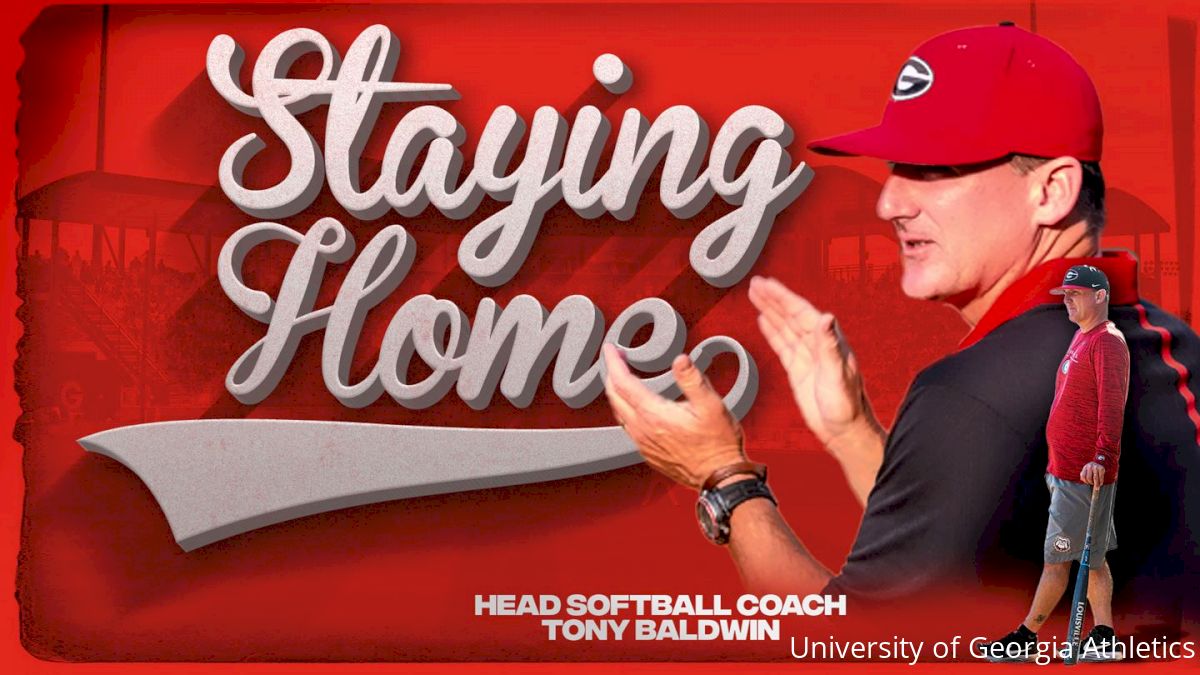 ATHENS, Ga. – J. Reid Parker Director of Athletics Josh Brooks has announced Tony Baldwin as the next head coach of the University of Georgia softball program.

Baldwin becomes the third head coach in the 25-year history of Georgia softball. This is Baldwin's first head coaching job. He has served on the Georgia coaching staff under Lu Harris-Champer for nine seasons. During Baldwin's tenure on staff, Georgia has appeared in eight NCAA Tournaments (no tournament in 2020). The Bulldogs have advanced to six Super Regionals and three appearances in the Women's College World Series (2016, 2018, 2021). The Bulldogs are one of eight teams to make three or more appearances in Oklahoma City in the last five World Series.

"When you lose an incredible leader like Coach Lu (Harris-Champer), it is vital that your replacement has the ability build on established success and continue to elevate the program," Brooks said. "After a competitive search, I am confident we found the right person, leader and coach in Tony Baldwin. The outpouring of support for Tony from alumni and the nation's most respected coaches was impressive, but it was the strength of his internal and external relationships, his recruiting prowess, particularly in the state of Georgia, and his coaching reputation that set him apart. Tony has the combination of skill and leadership to ensure we are winning championships and making regular appearances in the Women's College World Series."

"I am extremely honored and thankful for the opportunity to lead the University of Georgia softball program," Baldwin said. "I am deeply appreciative that President Morehead, Athletic Director Josh Brooks, Senior Deputy Athletic Director Darrice Griffin, and Deputy Athletic Director Stephanie Ransom have entrusted me with this opportunity. I have so much pride for this program, all that it stands for, and the women that have built it. Today truly is a dream come true. I am humbled and so very honored to represent them as their head coach.

"This is an exciting time for Georgia Softball," Baldwin continued. "Team 25 was a special group that achieved some exciting accomplishments. I am looking forward to getting Team 26 on campus and getting to work!"

Baldwin's tenure in Athens includes a stint as the volunteer coach from 2011-12 before rejoining the staff in June 2014 as an assistant coach. He was promoted to associate head coach following the 2016 season. He has served as the Bulldogs' offensive coach and recruiting coordinator. Georgia has prided itself on keeping the state's best talent at home as every roster since 2017 has featured at least 50 percent in-state student-athletes. Two members of the 2021 signing class were ranked as top 20 recruits, both from Georgia.

Under Baldwin's tutelage, four Bulldogs have earned All-America honors including Alex Hugo, Cortni Emanual, Tino Iosefa, and Alyssa DiCarlo. His players have garnered 25 All-Region awards and 22 All-SEC honors from 2015-21.

Georgia hitters have thrived under Baldwin's guidance in Athens. The Bulldogs have hit over .300 and slugged over .500 in five of the last seven seasons, having hit 415 home runs in that span including 83 in 2021.

In 2019, Baldwin had the privilege of serving as an assistant coach of the USA Softball U-19 team. The U-19 women's national team brought home the bronze at the USA Softball International Cup. USA concluded the summer winning the 2019 World Baseball Softball Confederation (WBSC) U-19 Women's Softball World Cup, becoming the first team to win three consecutive U-19 World Cup titles.

Before returning to Athens, Baldwin was an assistant coach at North Carolina. Under Baldwin's guidance, three Tar Heels were named to the 2014 All-ACC Team.

Prior to his first stint at Georgia as volunteer coach, Baldwin spent 14 years coaching Division I baseball. Baldwin was an assistant coach and recruiting coordinator at Michigan State from 2006-08.

Before Michigan State, Baldwin was the assistant head baseball coach at Dartmouth College from 2003-05 after serving as the assistant coach from 1999-2003. Baldwin was the assistant coach at Butler University, his alma mater, from 1994-99, and was the head coach of the Decatur Blues, of the Central Illinois Collegiate League, in 1999.

A native of Bloomington, Indiana, Baldwin graduated from Butler in 1995 with a degree in finance. He was a four-year starter at catcher for the Bulldogs. In 1994, he served as a team captain for the Bulldogs and earned All-MCC honors.

Baldwin and his wife Suzanne have four children: Ella, Abby, Brady, and Katie.