2021 PGF National Championships 18U Premier
How So Cal Athletics Richardson Has A Championship Culture
How So Cal Athletics Richardson Has A Championship Culture
Why Bruce Richardson's So Cal Athletics are big on culture and big on family.
Jul 22, 2021
by Stephen Kerr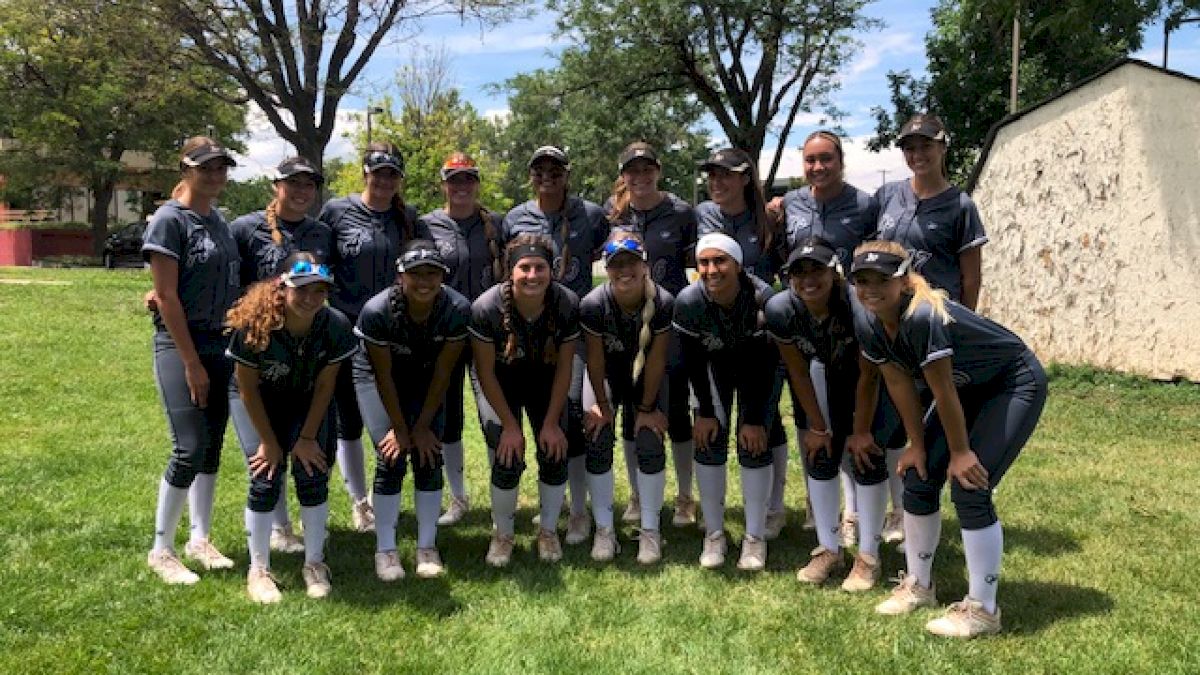 Winning a national championship at any level isn't easy. It's even more challenging to win multiple times.
So Cal Athletics apparently has the secret sauce for getting to the top consistently. They have more PGF Premier National championships (seven) than any other club, including four in a row. They came in second twice, and have never finished lower than seventh.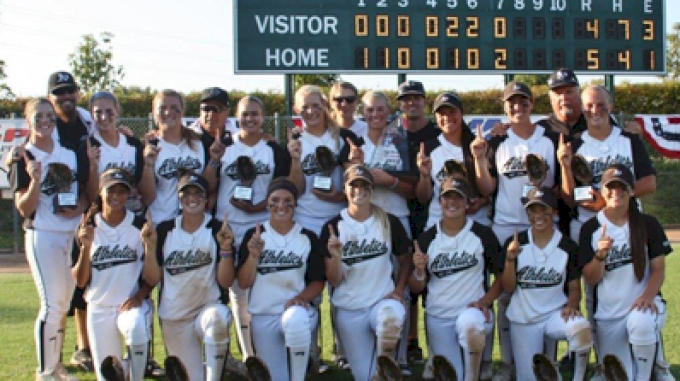 In over 35 years of coaching, Bruce Richardson has learned a lot about how to win titles. Richardson, who played baseball at Palomar College in San Diego, coached his daughter Shannon until she got to 18U. He joined the So Cal Athletics coaching staff in 1985 and took over what is now So Cal Athletics-Richardson four years later.
Assembling talented players is only part of the puzzle. The team philosophy must be consistent, and families play a crucial role in a player's success.
"We recruit the families along with the kids," explained Richardson, a retired construction manager. "I don't care how good the kid is. If she doesn't have a solid background and solid support behind her, it can be a big problem."
Hannah Slike is a prime example. The starting catcher and 2021 Boston College commit joined the A's 18U team during her freshman year. She and her family have a passion for community service and started a baseball league for children with special needs.
Hannah was drawn to the type of culture Richardson offered and wanted to surround herself with elite older players who could make her better.
"Every year, we bring players from the best competition in the country," Hannah said. (Bruce) knows how to mesh us well. Obviously, chemistry is a big part of that, because we're close on and off the field. We hang out with each other, do a lot of team bonding."
Richardson has seen the sport evolve into a more competitive landscape over the years, which he says creates more stress for players and their families.
"Everybody's looking for their piece of the pie," Richardson explained. "People that haven't gotten that piece of the pie yet are trying to figure out how to. If they just sit back and let it come to them, it probably would."
As much as the kids may change, Richardson doesn't believe traditional core values are out of date. He teaches players to be willing to learn, respect the game and take it seriously. That includes being punctual. If a player is late, she sits out a game, no exceptions.
"(The players) know it," Richardson said. "If you're late, no big deal. Nobody gets mad. You just don't play that game. You play the next game, and we move on."
One of the things that attracted Kiki Estrada to the A's was attention to the players' emotional and spiritual well-being. Kiki, a first baseman and 2022 Arkansas commit, played 16U for Athletics Mercado-Greg before joining Richardson's 18U squad last summer.
"I'm very strong in my religion," Kiki explained. "This team helps a lot with that. We pray after our games and thank the Lord for the game whether we lose or win. It's good to thank the Lord for the game he's given us and the opportunities we have."
Teaching culture is one thing, walking the walk is quite another. Richardson does both. His players got a firsthand glimpse of this in the winter of 2019.
One day while pulling into the parking lot of his office, Richardson suddenly blacked out. He woke up just as his car hit another parked vehicle. Tests later revealed he had suffered a mild stroke.
Richardson didn't let that stop him from his coaching duties. That same day, he attended a PGF meeting in Orange County, 40 miles away. He continued to coach the team through the winter and into the next season. While he attempts to downplay the incident as "no big deal", he did make changes that have improved his overall health. Cutting back or walking away never crossed his mind.
"I took a little bit of time off, but it wasn't during our season," Richardson said. "It was just a couple practices here and there, and I let the other guys take care of business. (Coaching) kept my mind going. It kept me thinking about things. I needed the stimulation in my brain. My doctor even said that."
As PGF Premier Nationals approach, Kiki believes the tough competition in California alone is a big advantage in preparing for the biggest stage in travel softball.
"It helps a lot when we've played a lot of teams we're going to see at PGF," Kiki said. "When we get into a situation where we're behind three runs, we know we can come back. That's what this team is really good at. We always find a way to win."
Over half of Richardson's players have committed to play at the collegiate level: Kiki, Hannah, outfielder Olivia Silvestre (2021, Cal); catcher Elicia Acosta (2021, UC-Santa Barbara); third baseman Angela Yellen (2021, Washington); infielder Alexis Chavez (2021, Louisiana Monroe); outfielder Mickey Winchell (2022, Notre Dame); infielder Avery Weisbrook (2022, Florida State); infielder Kelly Breen (2021, Syracuse); and pitcher Alexis 'Lex' Guevara (2021, Brown).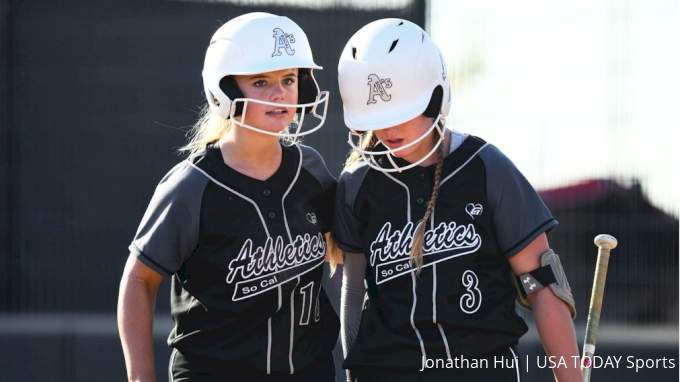 To Hannah, there's nothing the team can't accomplish.
"When we click, when we do the little things right, we can be really good," she said. "We come together as a team, we have each other's backs. We always want to get better. It's time for us to be clicking now, before PGF."
Ask Richardson what has kept him in the game all these years, and his answer comes without hesitation.
"The love of the game and the kids," he said. "I don't really know what I would do if I didn't do this. I've had some great people with me, great girls, Olympians. They make it all worthwhile for me."