Pac-12
Palomino-Cardoza Named Volunteer Assistant for Oregon
Palomino-Cardoza Named Volunteer Assistant for Oregon
A two-time All-American at Arizona and the 2018 Pac-12 home run champion, Alyssa Palomino-Cardoza, joins Oregon's coaching staff as a volunteer assistant.
Jul 27, 2021
by FloSoftball Staff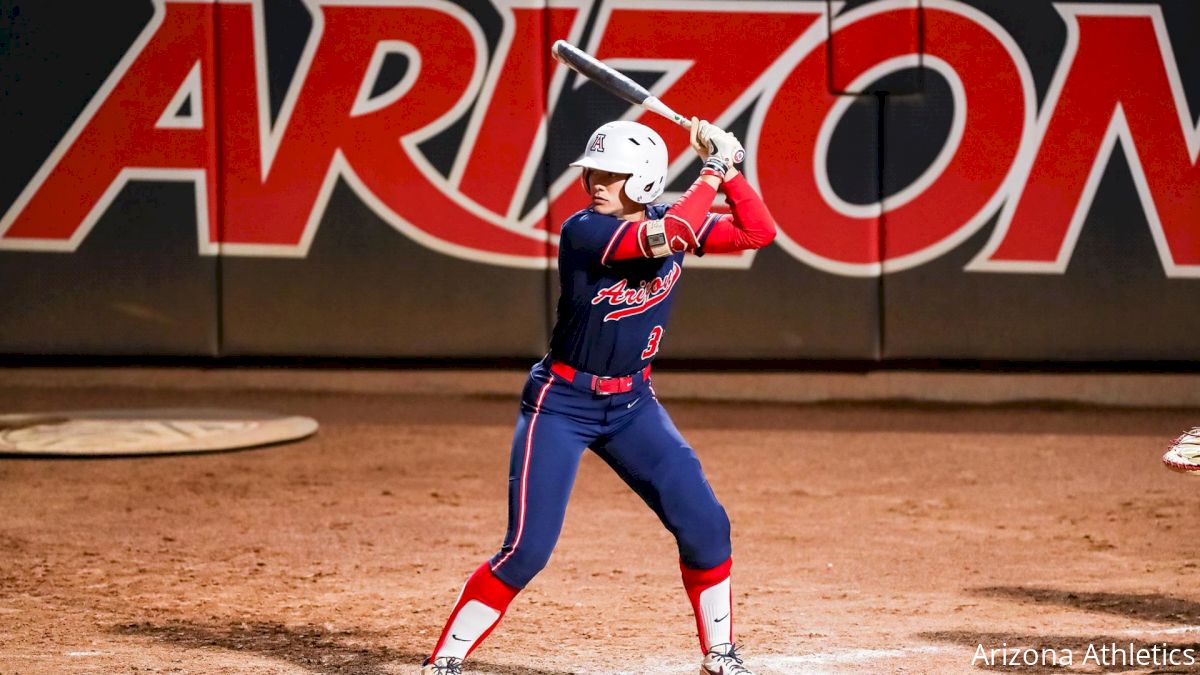 EUGENE, Ore. – Alyssa Palomino-Cardoza, a two-time All-American at Arizona and the 2018 Pac-12 home run champion, will join the Oregon softball staff as a volunteer assistant coach, head coach Melyssa Lombardi announced Monday.

"We're excited to have Alyssa as a member of our staff," said Lombardi. "As a coach, she brings the experience of being both a recent graduate and one of the top players in the Pac-12, as well as now competing a professional, which will be invaluable to our student-athletes.

"Alyssa has a terrific all-around feel for the game. Her approach at the plate made her one of the toughest players to face in the Pac-12. I also admire how she was able to persevere through adversity and overcome injuries."

Palomino-Cardoza capped an impressive collegiate career in the spring of 2021 by leading the Wildcats to their second consecutive Women's College World Series appearance. She was named a NFCA first team All-American in 2018 and 2019, making her the first UA player to win back-to-back All-America honors in nearly a decade.

In her career, the four-time all-Pac-12 selection hit 69 home runs, which ranks eighth on Arizona's career list and is tied for 11th all-time in Pac-12 annals. She also finished her career with 53 doubles to rank tied-for-fourth in UA history.

Palomino-Cardoza was an all-Pac-12 first team selection in 2018 and 2019 and a second team pick in 2017 and 2021. She was a three-time Pac-12 all-defensive selection, including the 2019 season when she did not commit an error while starting all 62 games in centerfield for the Wildcats. She was also a four-time NFCA All-West Region first team honoree.

The five-year starter had a career batting average of .346, a .717 slugging percentage and an otherworldly OPS of 1.162. Palomino-Cardoza was also one of the best defenders in the Pac-12 with a .990 career fielding percentage.

She hit 19 home runs in the back-to-back seasons of 2018 and 2019, which lead the league in 2018 and ranked 11th nationally. As a freshman, Palomino-Cardoza hit 16 home runs with 54 RBI to help the Wildcats win the Pac-12 title in 2017.

Before Arizona, the Mission Viejo, Calif., native set the Junior World Women's Championship record with 27 RBI in the 10-game tournament. Palomino-Cardoza led the U.S. Junior National Team to a 10-0 record and the gold medal in the 2015 event and was named the USA Softball junior female athlete of the year.

She was a first-team high school All-America as a junior and senior, helping Mission Viejo High School to the national championship in 2014 and a state runner-up finish in 2015. Palomino-Cardoza also won three national titles with her club team, OC Batbusters.