America East
Bump Promoted to Head Softball Coach for Binghamton
Bump Promoted to Head Softball Coach for Binghamton
Former Bearcat standout has served the Bearcats' top assistant coach since 2017
Jul 30, 2021
by FloSoftball Staff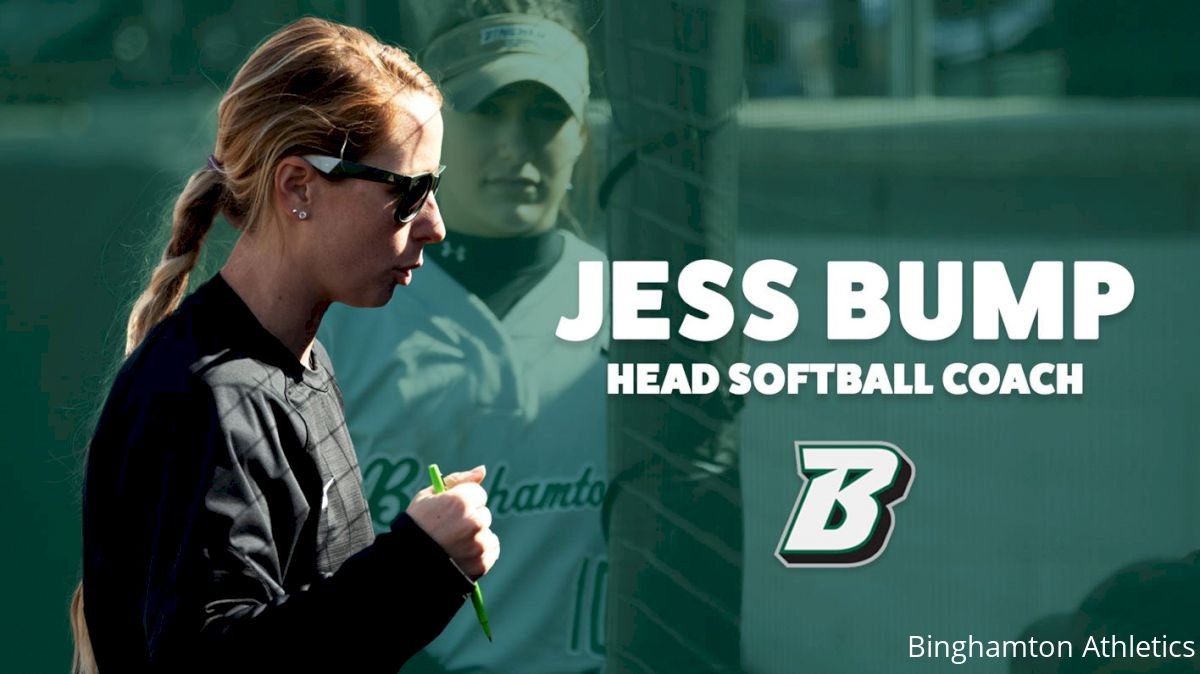 VESTAL, N.Y. – The Binghamton University Athletic Department has promoted Jess Bump '14 as its head softball coach. She replaces longtime head coach Michelle Johnston, who stepped down at the conclusion of the recent season for family reasons.
A 2014 graduate of Binghamton, where she was a standout for the Bearcats, Bump has seven seasons of Division I coaching experience heading into the 2022 season. After serving as the graduate assistant at nationally-ranked Kentucky in 2015 and as assistant coach at Lafayette in 2016, she returned to her alma mater as the top assistant coach in 2017.
During Bump's four seasons at Binghamton, the Bearcats captured the 2017 America East regular-season title and hosted the conference tournament in both 2017 and 2018. This past season, Bump served as the acting head coach while Johnston was on maternity leave for the first 13 games.
"We are elated to have Jessica Bump as our new head softball coach," Interim Director of Athletics Dennis Kalina said. "There are very few opportunities that a university has to hire a head coach that has both solid coaching experience and is also an alumna of the program. Jessica's experience and passion made her the perfect fit to lead our softball program into its next phase."
At Kentucky in 2015, Bump was part of a staff that steered the Wildcats to an appearance in the NCAA Super Regionals against eventual national champion Florida. The following season at Lafayette, Bump and the staff helped the Leopards more than tripled their win total (from four to 13), improved their batting average by 26 points (.219 to .245) and broke the program record with a .967 fielding percentage.
A four-year starting infielder during her playing career, Bump was a two-time, first-team America East all-conference selection (2013 & 2014) and a first-team ECAC All-Star in 2013. In 2013, she was named the Binghamton University Co-Female Athlete of the Year as well as the America East Scholar Athlete of the Year. In addition, Bump was a three-time National Fastpitch Coaches' Association (NFCA) Scholar-Athlete and was inducted into the National College Athlete Honor Society in 2012.
Before coming to Binghamton, Bump graduated from nearby Windsor High School in 2010, where she was named all-state twice by the New York State Sports Writers Association (NYSSWA).