Big 12
Texas Adds Transfers Estelle Czech & Logan Hulon to the Program
Texas Adds Transfers Estelle Czech & Logan Hulon to the Program
The pitching duo joins the Longhorns roster from N.C. State (Czech) and Houston (Hulon).
Aug 5, 2021
by FloSoftball Staff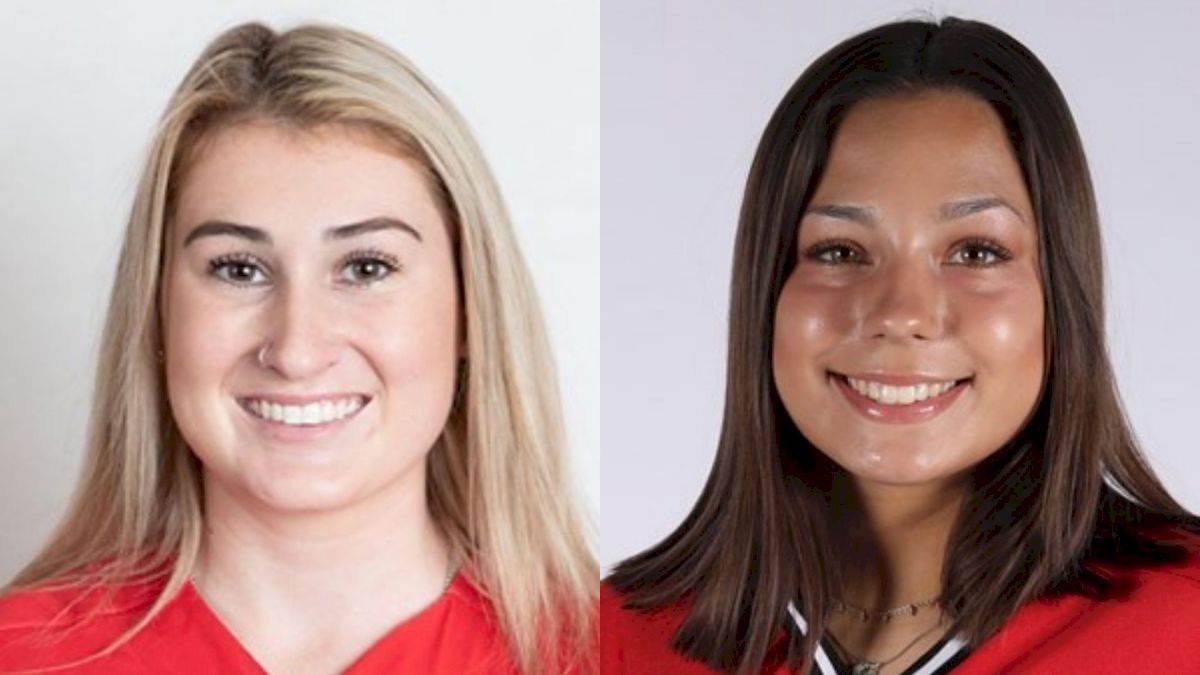 AUSTIN, Texas – Texas head softball coach Mike White officially announced on Wednesday the signings of former N.C. State pitcher Estelle Czech (Sophomore/LHP/Downers Grove, Ill./N.C. State/Downers Grove North H.S.) and former Houston pitcher Logan Hulon (Junior/RHP/Dripping Springs, Texas/Houston/Dripping Springs H.S.) to join the Longhorns program heading into the 2021-22 academic year.
Estelle Czech
Position/Class: LHP/Sophomore
Hometown: Downers Grove, Ill.
Previous College: N.C. State
High School: Downers Grove North H.S.
During her lone campaign at N.C. State, Czech posted four victories with a 3.14 ERA over 22 appearances while tossing 73.2 innings and striking out 39. She came on strong from the circle towards the end of her initial season, tossing all 13 innings for the Wolfpack during their ACC Championship quarterfinal run. Included were a complete-game victory over North Carolina (7.0 IP, 3 H, 2 R, 0 ER, 5 K's) and a close, 2-0 loss to eventual Women's College World Series finalist Florida State (6.0 IP, 6 H, 2 R, 2 ER, 1 K). Czech also managed a strong regular-season outing against No. 16 LSU, entering in relief and tossing 6.2 frames of one-run ball during a razor-thin, 2-1 loss to the Tigers. She fired her first complete-game against Virginia and didn't allow an earned run over 12.1 innings of work during the series against the Cavaliers, allowing just four hits and posting five K's. Czech also registered a complete game against No. 16 Clemson, striking out two over 6.0 innings in a 4-3 defeat.
Ranked as a top 50 recruit in the 2020 Extra Inning Softball Elite 100 player rankings as well as the No. 22 overall pitcher, Czech excelled during her interscholastic career at Downers Grove North H.S., earning both all-conference and all-area honors. She went 16-4 in the circle as a junior with a 1.60 ERA and 232 strikeouts while also hitting .432 with a .528 OBP and seven home runs.
Logan Hulon
Position/Class: RHP/Junior
Hometown: Dripping Springs, Texas
Previous College: Houston
High School: Dripping Springs H.S.
A local product out of Dripping Springs, Hulon spent the past two seasons at the University of Houston where she managed 10 combined wins and a 3.54 ERA over 36 appearances with eight complete games, three solo shutouts and 107 strikeouts over 130.2 innings pitched. During the 2021 campaign, she made 25 appearances in the circle for the Cougars, managing four wins with two complete game efforts (at No. 22 UCF and vs. Memphis), her first career save and 49 K's over a career-best 76.2 frames of work. Against Memphis on May 1, Hulon scattered seven hits and allowed just two earned runs with five K's in a 7-2 triumph. As a freshman in 2020, she led the Cougars with 11 appearances, three solo shutouts and 54 innings pitched. Hulon began her collegiate career by tossing the Houston program's 19th all-time no-hitter in her debut as the Cougars downed Valparaiso (Feb. 7). She also helped UH to its first 11-game winning streak since 2011 by going 4-0 with a 15.2 ERA and 20 K's over that stretch.
The District 26-5A Pitcher of the Year in 2017 & 2018 at Marble Falls H.S. before transferring to Dripping Springs H.S. to become a Texas Sports Writers second-team all-state honoree (2018), Hulon posted a 12-2 record with a 0.63 ERA in 2018 while helping her squad to a spot in the area finals. She completed her career at DSHS as the school record holder for most no-hitters in a season and a career.