ACC
Katie McEachern Joins Syracuse Coaching Staff
Katie McEachern Joins Syracuse Coaching Staff
Former professional player & coach, Katie McEarchern, joins the Syracuse staff as an assistant coach.
Aug 18, 2021
by FloSoftball Staff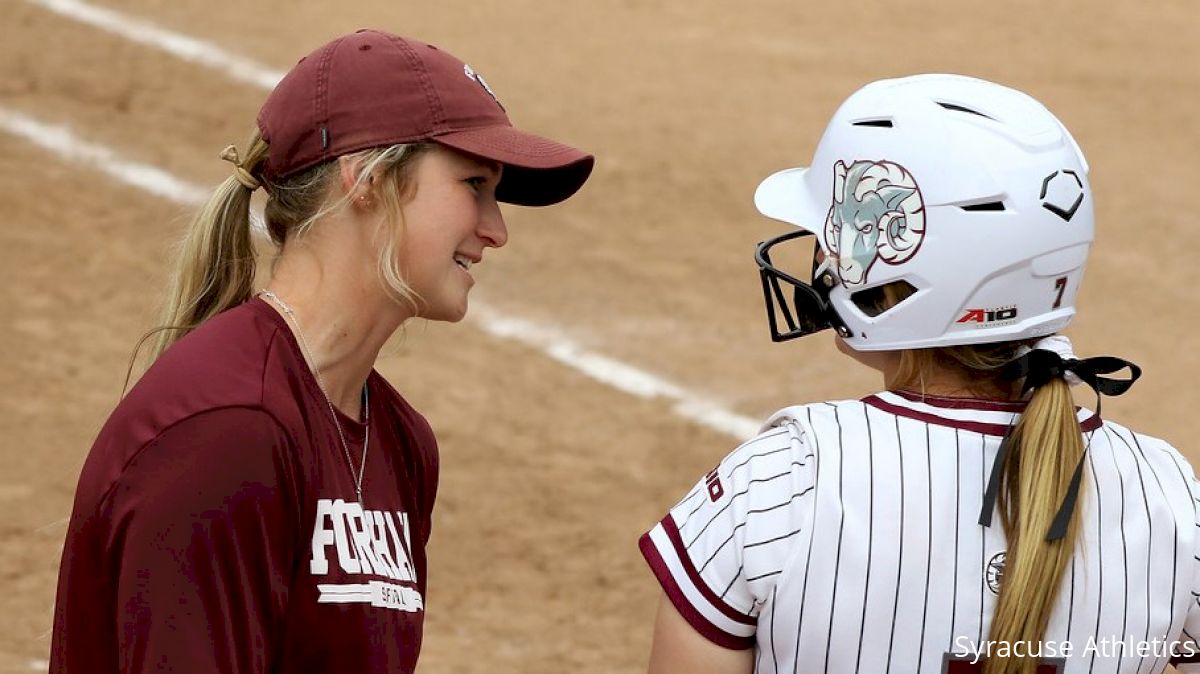 Katie McEachern, a starting shortstop for current Syracuse Head Coach Shannon Doepking at Dartmouth, has joined her former coach's staff as an assistant coach. McEachern spent the last three seasons as an assistant at Fordham.

"I'm so excited to join the coaching staff at Syracuse," McEachern said. "Coach Doepking has been a mentor of mine these last seven years and I can't wait to be a part of the culture she's creating at Syracuse."

In 2019, McEachern helped the Rams to their seventh-straight Atlantic 10 championship, sixth regular season title, and ninth trip to the NCAA Regional during her first season. While at Fordham, McEachern was responsible for the development of hitters and creating hitting approaches based on individual strengths. In 2021, eight members of the Fordham softball lineup slugged over .500 and, as a team, the Rams had a .312 batting average, .395 on base percentage, and .510 slugging percentage.

Prior to Fordham, McEachern spent two seasons as a graduate assistant coach at Saint Francis University. While in Loretto, she helped guide the Red Flash to the 2017 and 2018 NEC Championship, back-to-back undefeated conference seasons, and consecutive NCAA Tournament appearances at the Arizona Regional.

McEachern was a member of the 2014 and 2015 Ivy League Championship teams at Dartmouth. She was named Ivy League Rookie of the Year in 2013 and was twice named Ivy League Player of the Year. McEachern earned NFHCA Northeast All-Region Second Team honors in 2015 and was a first team selection in 2016. As a senior, she earned Dartmouth's highest athletic honor when she was named the recipient of the Kenneth Archibald Prize.

After graduation from Dartmouth, she played and coached professionally with Skövde in Sweden during the summer and a year later received an invitation to play for the Canadian National Team.

McEachern earned her bachelor's degree in anthropology from Dartmouth in 2016 and completed an MBA from Saint Francis in 2018 and is working to complete a M.S. from the Gabelli School of Business at Fordham.