Big Ten
Laura Trout Named Illinois Softball Associate Head Coach
Laura Trout Named Illinois Softball Associate Head Coach
After being with the program since 2015, Laura Trout has been promoted to associate head coach.
Aug 25, 2021
by FloSoftball Staff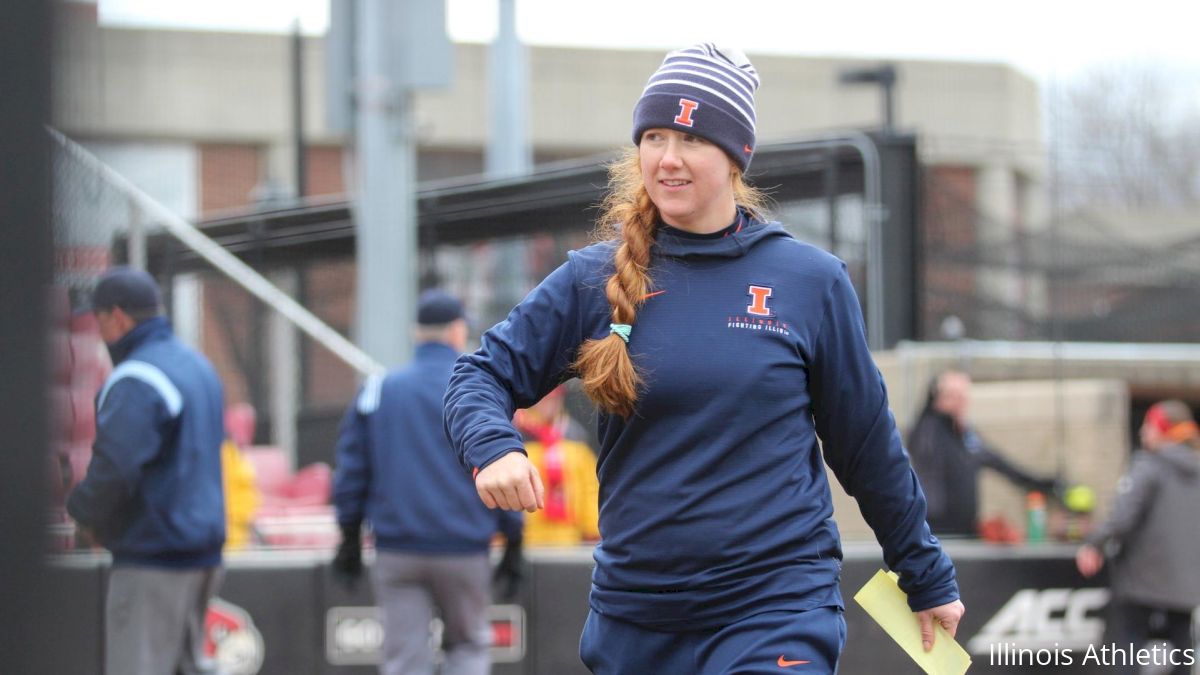 CHAMPAIGN, Ill. – Illini softball's Laura Trout has been promoted to associate head coach, the program announced on Monday. Trout, who has been with the Fighting Illini softball program since 2015, begins her seventh year with the program, and will continue to serve as the Illini hitting coach in addition to working with the infielders.
"Coach Trout is one of the top offensive minds in our game," said head coach Tyra Perry. "She is hard-working, loyal and dedicated to growing the program. Her innovative, creative approach to developing hitters has kept us at the top of the Big Ten in multiple offensive categories. Trout's leadership has been an integral part of our overall success and I am proud to name her associate head coach."
A former SEC shortstop at the University of Georgia, Trout was previously at George Washington University, where she spent the 2015 season as an assistant coach. In charge of hitting and infield defense, she helped the Colonials rank in the top 10 in the nation in double plays turned while showing marked improvement in batting average and home runs in her first season on staff.
"I'm thankful to Coach Perry, Sara Burton and Josh for extending their confidence in me and allowing me the opportunity to continue to be a part of this programs growth," says Trout.
Trout began her college career at Spartanburg Methodist College, where she was a Junior College All-American, participated in two Junior College World Series, and was the Region X Most Valuable Player in 2009. Trout then transferred to the University of Georgia, where she helped lead the Bulldogs to the 2010 Women's College World Series and a final rank of No. 3 in the nation while receiving the award of Best Defensive Player. As the Bulldogs' starting shortstop, Trout had a breakout senior season, hitting .348 to help the Dawgs make another super regional appearance.
The Summerville, South Carolina, native graduated Magna Cum Laude from Spartanburg Methodist College with an associate's degree in 2009. She then completed her bachelor's degree in journalism in 2012 at the University of Georgia, where she was twice named to the SEC Academic Honor Roll.