National Softball Hall of Fame Class of 2020
National Softball Hall of Fame Class of 2020
National Softball Hall of Fame Class of 2020 is set to be honored at the 2021 USA Softball Annual Council Meeting.
Sep 8, 2021
by FloSoftball Staff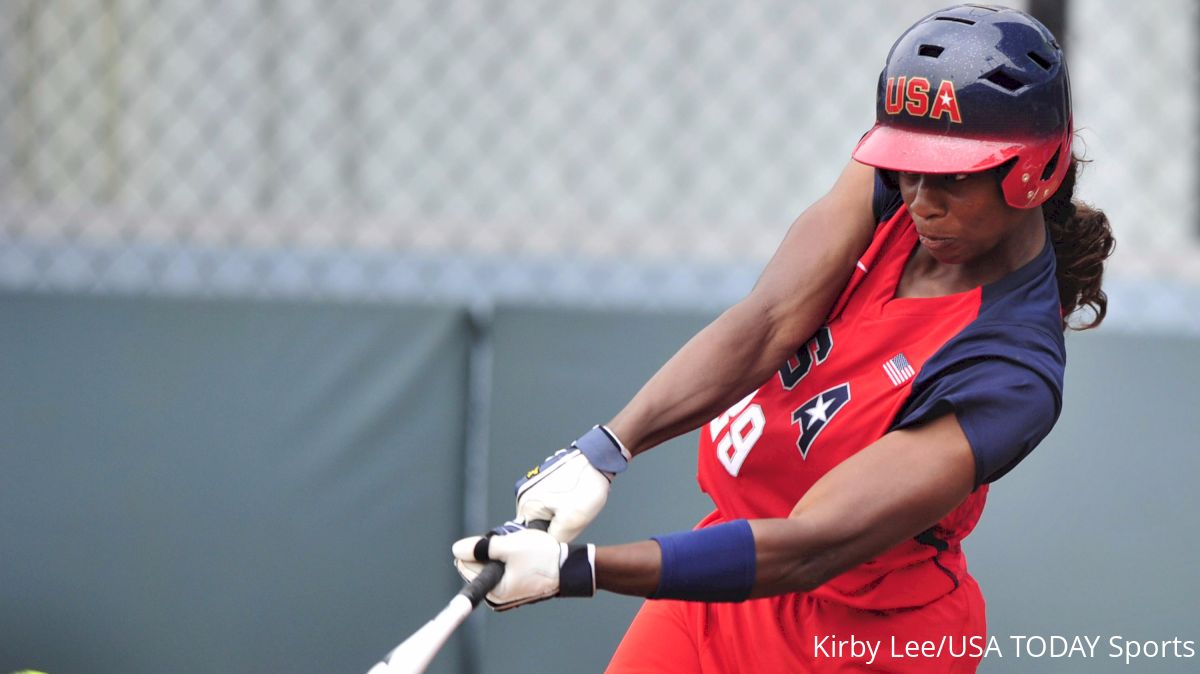 OKLAHOMA CITY – The National Softball Hall of Fame Class of 2020 will be honored in Oklahoma City this October during a special evening recognizing their accomplishments, history-making moments, and milestones that helped shape the sport of softball. The group of nine inductees includes Olympians Natasha Watley and Lovieanne Jung, former Slow Pitch greats Doug Roberson, Carl Rose, Cecil Whitehead and Curtis Williams, Men's Fast Pitch All-Americans Terry Muck and Bill Pfeiffer, and long-time USA Softball leader Phil Gutierrez.

USA Softball will officially enshrine the group of legends at the newly opened Oklahoma City Convention Center located east of beautiful Scissortail Park. Set to be held Saturday, Oct. 23, the 40th Annual National Softball Hall of Fame Ceremony will begin with a happy hour reception followed by dinner and the program at 6 p.m. CT. For those not able to attend, the program will be live streamed through USASoftball.com.

Below is a quick look at the newest National Softball Hall of Fame class:

Phil Gutierrez – Meritorious Service
A career that spanned 44 years with USA Softball, Phil Gutierrez has played a significant role on numerous lives through the sport of softball. Gutierrez began his career with USA Softball as an umpire in 1975, finding success at the high school, collegiate and ASA National level. His passion continued beyond the field with the appointment to Commissioner of Southern California in 2007 where he led SoCal to become the top association annually for team, individual and umpire registrations. In 2011, Gutierrez was elected as President of USA Softball, representing USA Softball at International Softball Federation (ISF) meetings and events.

Lovieanne Jung – Fast Pitch Player
An Olympic Gold and Silver Medalist as well as a two-time Pan American Games Gold Medalist and World Champion, Lovieanne Jung was one of the best and smartest infielders to ever play the game. As an eight-year team member of the United States Women's National Team, Jung served as 'quarterback' of the U.S. defense, calling all coverages, and positioning the defense for opposing offenses. Her tremendous skill set combined with her knowledge of the sport allowed her to be the most proactive player on the field, always seeing things before they occurred in the game.

Terry Muck – Fast Pitch Player
Terry Muck was the premiere middle infielder of his time with a range that allowed few balls through the infield. Known for his small size and impressive speed, Muck encompassed the perfect attributes for a leadoff hitter while providing power that allowed him to occasionally shift to 3-hole in the Home Savings lineup. Aside from his outstanding skill as a softball player, Muck was better known as an outstanding individual with great integrity and character.

Bill Pfeiffer – Fast Pitch Player
A 15-year member of the Home Savings team in Aurora, Illinois, Bill Pfeiffer helped lead his squad to 13 ASA National Championship appearances. Pfeiffer was also a member of the USA Softball Men's National team that earned a Silver Medal at the first-ever Pan American Games in San Juan, Puerto Rico. Following his retirement from softball, Pfeiffer took his same diligence he showcased on the field in becoming a Co-Founder of the Aurora Fast Pitch Softball Association. Pfeiffer continues to serve as a member of the Association in hopes to keep the game alive and well in the Chicago Metro area.

Doug Roberson – Slow Pitch Player
One of the best outfielders of all time, Doug Roberson is considered to have had one of the strongest arms ever seen in slow pitch softball. Known as an absolute powerhouse on both sides of the field, Roberson slugged over 2,000 homeruns in his 14-year playing career, totaling a season high of 672 in his 1987 season. While his accomplishments speak for themselves, many refer to Roberson as a true ambassador of the game.

Carl Rose – Slow Pitch Player
With a playing career that spanned over 15 years, Carl Rose collected 20 All-World Selections with two National MVP awards and one Defensive MVP award. Aside from his dominance on the field, Rose was an unselfish teammate that was well-known and well-liked on and off the field. Following his storied slow pitch softball career, Rose's legendary power at the plate landed him a signature bat, the Carl Rose Lighthouse Bat –– a Worth best seller. Rose will posthumously be honored following his passing in July 2020.

Natasha Watley – Fast Pitch Player
A career with the United States Women's National Team that spanned 9 years, Natasha Watley became an immediate gamechanger for Team USA. With the ability to hit for power and average while also using her speed in the short game, Watley was the true definition of a triple threat, making her one of the most feared hitters for any defense. After retiring from the sport in 2010, Watley has continued to be an inspiration and leader in her work with the Natasha Watley Foundation (NWF) bringing her knowledge, passion, and hope to the next generation of young ladies.

Cecil Whitehead – Slow Pitch Player
With a playing career that spanned 14 years, Cecil Whitehead is known to be one of the top five outfielders of all time. A six-time All-American, Whitehead was a member of two Super National Championships, two Major National Championships and four Super National Runner-ups. Many consider Whitehead to be in the Top 5 of all-time greatest slow pitch softball players in the history of the sport.

Curtis Williams – Slow Pitch Player
Curtis Williams played the highest classification of softball for over 30 years, earning his first All-American award in 1977 and his last in 2000, the longest span between such awards in softball history. A 13-time All-American selection, Williams was a member of 10 National Championship teams throughout his storied playing career. His continued dominance in the game helped earn him 20 All-World selections with three National Defensive MVP awards.

The National Softball Hall of Fame has honored over 400 individuals, welcoming a new group of softball greats annually – excluding 2020 when the USA Softball Annual Council Meeting and National Softball Hall of Fame Ceremony was canceled due to the COVID-19 pandemic. The National Softball Hall of Fame is the ultimate goal for any player, coach, umpire or administrator who aspire to greatness in the sport. Located in Oklahoma City, the National Softball Hall of Fame Museum is open to visitors year-round Monday through Friday 8:30 a.m. to 4:30 p.m.

For more information on the 2021 National Softball Hall of Fame Ceremony honoring the Class of 2020, visit USASoftball.com.