2021 Purdue vs Iowa State
Five Reasons To Watch Iowa State vs Purdue On Sunday
Five Reasons To Watch Iowa State vs Purdue On Sunday
In a historical site with several highly ranked matches, Iowa State vs Purdue is going to be a Sunday afternoon treat.
Dec 17, 2021
by JD Rader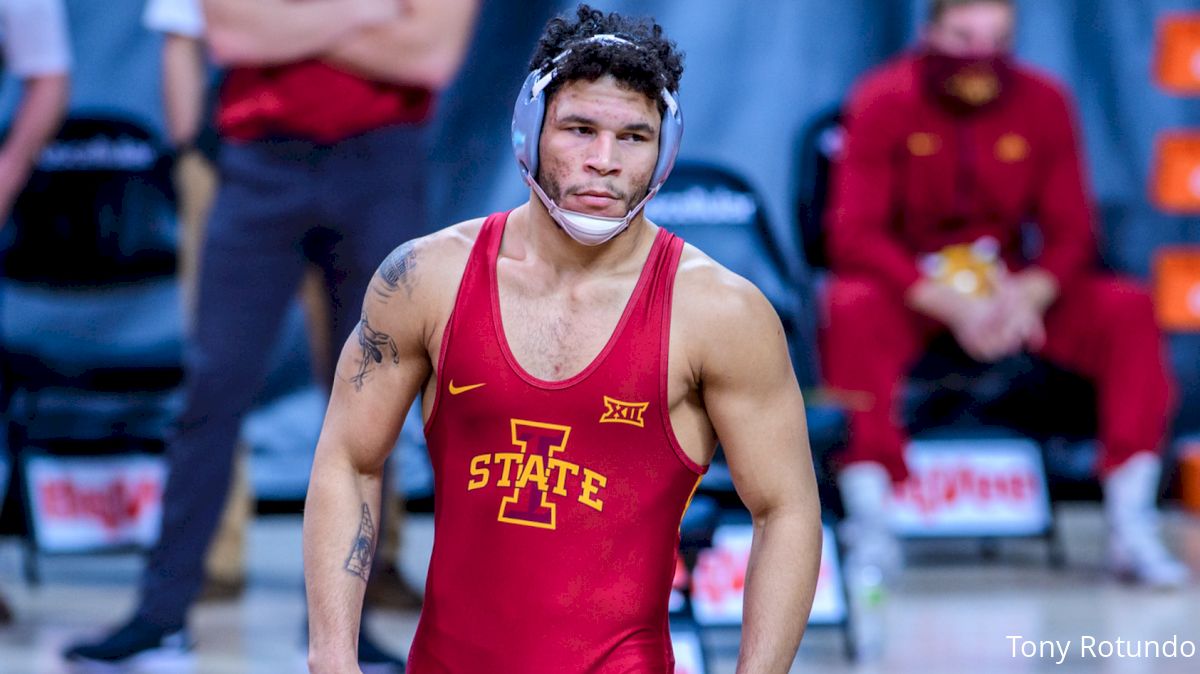 Sunday afternoon the Iowa State Cyclones and Purdue Boilermakers are meeting at Humbolt High School in Humbolt, Iowa, to wrestle what will be a fun and historic out of conference dual. With both teams boasting lineups that include seven nationally ranked wrestlers, we're going to learn quite a bit about both teams and a handful of individuals.
Below are the five main storylines going into Sunday's dual.
1. History
This dual isn't going to be held in Ames or West Lafayette, it's going to be in Humbolt, Iowa. Why is this dual going to be held in a small town 85 miles north of Ames with less than 5,000 people? Well, both Iowa State head coach Kevin Dresser and Purdue head coach Tony Ersland were 2X state champions for Humbolt High School in their prep days.
Humbolt is a town rich with wrestling history. According to Cody Goodwin of the DesMoines Register, 21 Humboldt wrestlers have combined to win 30 individual state titles. Real wrestling historians also know that Humbolt is the hometown of Frank Gotch, the man credited for popularizing professional wrestling in the United States.
Listen to Tony Ersland discuss his excitement for the dual below.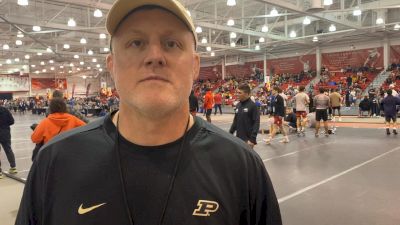 Unlock this video, live events, and more with a subscription!
Get Started
Already a subscriber? Log In
2. A Top-10 Test For David Carr
David Carr will rightfully be a heavy favorite against #10 Kendall Coleman. However, this wasn't the easiest match for him when the two met in 2019. A one-point match going into the 3rd period, Carr was unable to take Coleman down and only ended up winning 4-1. If David Carr is going to make a real push for the Hodge Trophy Award this year, this is a match he's going to have to blow open.
Listen to Mike Mal break down how Coleman can upset Carr below.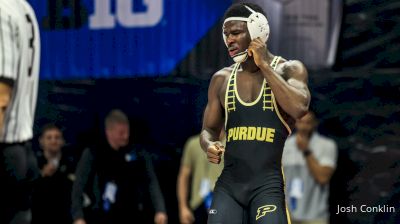 3. Five Total Ranked Matchups
David Carr - Kendall Coleman will be the marquee match, but far from the only high-quality match.
125: #23 Kysen Terukina, Iowa State vs #9 Devin Schroder, Purdue
141: #21 Zach Redding, Iowa State vs #15 Parker Filius, Purdue
157: #1 David Carr, Iowa State vs #10 Kendall Coleman, Purdue
184: #9 Marcus Coleman, Iowa State vs #21 Max Lyon, Purdue
197: #14 Yonger Bastida, Iowa State vs #11 Thomas Penola, Purdue
A sophomore and undefeated on the year, Kysen Terukina is emerging as a possible threat for the Cyclones. He'll have his biggest test of the season in Big Ten finalist Devin Schroder. Similar to 125, 141 will feature a second-year Cyclone vs a seasoned Boilermaker vet. Max Lyon will be back in his home state and taking on another fellow native Iowan in Marcus Coleman. Younger Bastida picked up a huge win over Jacob Warner in the Iowa dual, but can he keep it rolling against #11 Thomas Penola?
4. Under The Radar Match At 133
Although it isn't between two wrestlers in the top-24 of the national rankings, 133 could poise to be an excellent match between two freestyle specialists. A Russian native Ramazan Attasauov is looking solid in his third year at Iowa State. He was able to hold Austin Desanto to a two-point match a couple of weeks ago. Keeping it close and winning are two different things, however. A Cadet World champion, Matt Ramos is going to try and get a solid win after a rocky first college tournament at CKLV where he went 2-3.
5. Who Will Iowa State Wrestle At 149?
The Ian Parker - Jarrett Degen saga has continued on through the first half of the season for the Cyclones. Degen started the first two duals, but Parker started against Iowa. With Purdue's probable starter, Trey Kruse, being just 2-5 on the year so far, I'm not sure how much we'll learn or takeaway no matter who wrestles. But the Iowa State 149 lbs storyline continues to be a fun one to follow nonetheless.