USA Softball
USA Softball Announces 2022 Women's National Team World Games Roster
USA Softball Announces 2022 Women's National Team World Games Roster
USA Softball has announced 18 athletes who will represent the United States as a member of the 2022 USA Softball WNT World Games roster.
Jan 7, 2022
by FloSoftball Staff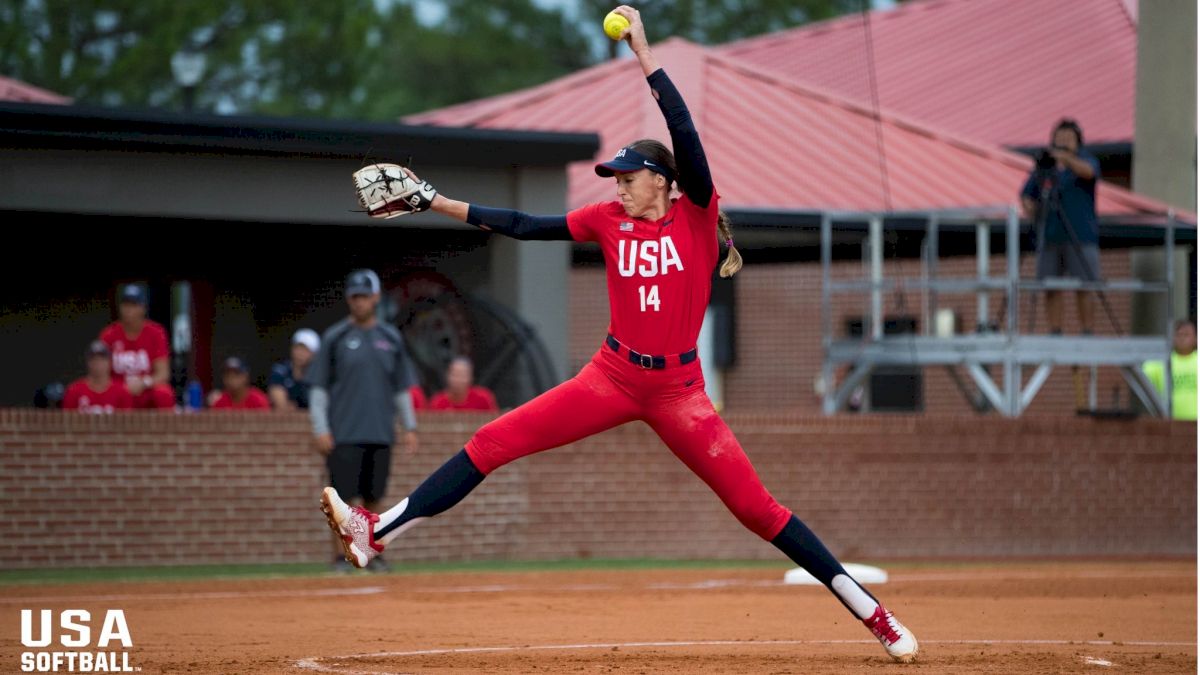 OKLAHOMA CITY –– Continuing to build off the Tokyo 2020 Olympic silver medal finish, USA Softball announced today the 18 athletes who will represent the United States as a member of the 2022 USA Softball Women's National Team (WNT) World Games roster. Following a four-day selection process by the Women's National Team Selection Committee (WNTSC), the 15-player roster and three replacement athletes will compete at the 2022 World Games this July in Birmingham, Ala., which will signify as the 2022 World Baseball Softball Confederation (WBSC) World Cup.

Previously announced by USA Softball, Heather Tarr (Redmond, Washington/University of Washington Softball Head Coach) will lead the Red, White and Blue as Head Coach for the 2022 season. The complete coaching staff be announced at a later date.

"I am proud of the selection committee in accomplishing the challenging task of choosing the 2022 World Games roster," said Tarr. "This roster includes both experience and youth, and I truly believe this will be a team that our fans will love to follow as we compete for a gold medal at the 2022 World Games in Alabama this summer. I am so excited to see this team in action and we look forward to building on the foundations laid before us as we enter this era of USA Softball."


2020 World Games Roster:
| | | |
| --- | --- | --- |
| Monica | Abbott | Tennessee - 2007 |
| Ali | Aguilar | Washington - 2017 |
| Ally | Carda | UCLA - 2015 |
| Charla | Echols | Florida - Senior |
| Hannah | Flippen | Utah - 2017 |
| Jailyn | Ford | James Madison - 2016 |
| Montana | Fouts | Alabama - Senior |
| Kinzie | Hansen | Oklahoma - Junior |
| Janae | Jefferson | Texas - Senior |
| Amanda | Lorenz | Florida - 2019 |
| Haylie | McCleney | Alabama - 2016 |
| Michelle | Moultrie | Florida - 2012 |
| Dejah | Mulipla | Arizona - 2020 |
| Bubba | Nickles | UCLA - 2020 |
| Taylor | Pleasants | LSU - Redshirt Sophomore |
Replacement Athletes:
| | | |
| --- | --- | --- |
| Megan | Faraimo | UCLA - Redshirt Junior |
| Sami | Reynolds | Washington - Senior |
| Gwen | Svekis | Oregon - 2018 |

Head Coach Heather Tarr will be available for a virtual press conference on Friday, January 14. Slated to begin at 1:30 p.m. CT, media wishing to virtually attend are required to abide by USA Softball's Accreditation and Media Policies, which can be found at USASoftball.com. Additional information on potential attendees will be announced next week. For more information, please contact Morgan Palmer (mpalmer@usasoftball.com).

The 2022 USA Softball Women's National Team World Games roster includes eight veterans from the 2020 U.S. Olympic Team as well as three members of the 2019 Junior Women's National Team (JWNT) World Championship gold medal team. The roster also includes two athletes who have previously worn the Red, White, and Blue either as a member of the USA Softball JWNT or USA Softball Women's Elite Team and two rookies who will represent the U.S. for the first time in their career.

Representing four athletic conferences (SEC – 6, Pac-12 – 9, CAA – 1, Big 12 – 2), the 2022 World Games roster is comprised of 11 former student-athletes and seven current athletes from 12 NCAA Division I universities with three members having won an NCAA Women's College World Series (WCWS) National Championship with their respective university.

During the selection process, athletes participated in position drills as well as simulated games and were evaluated by the USA Softball Women's National Team Selection Committee (WNTSC) in accordance with the 2022 Women's National Team Selection Procedures. Those Selection Procedures are available for viewing at USASoftball.com.

Follow along with the USA Softball National Teams at USASoftball.com.

About USA Softball
USA Softball (USAS) is a 501(c)(3) not-for-profit organization headquartered in Oklahoma City, Okla., and is designated as the National Governing Body (NGB) of Softball in the United States and a member of the United States Olympic & Paralympic Committee. One of the nation's largest sports organizations, USAS sanctions competition through a network of Local Associations, which includes all 50 states and select metro associations. USAS is dedicated to providing people of all ages the opportunity to play the game they love at a variety of levels by offering recreational, league, tournament, and competitive play for fast pitch, slow pitch, and modified pitch. USAS annually conducts thousands of tournaments throughout the country including over 100 National Championships. The USAS umpire program is among the nation's largest and is widely known as the best-trained umpires in the game.

As the NGB for the sport of softball, USAS is responsible for training, equipping, and promoting the six USA Softball National Teams that compete in events such as the Olympics, Pan American Games, World Championships, and other international and domestic events. For more information on USAS, including its founding and history as the Amateur Softball Association of America (ASA), please visit, www.USASoftball.com.