Tezos Who's Number One: Craig Jones vs Pedro Marinho
How Pedro Marinho's 2021 Surge Earned Him A WNO Title Shot vs Craig Jones
How Pedro Marinho's 2021 Surge Earned Him A WNO Title Shot vs Craig Jones
Pedro Marinho will make his WNO debut vs Craig Jones in a light heavyweight title match. His rookie year at No-Gi World titles made him a worthy contender.
Jan 12, 2022
by Corey Stockton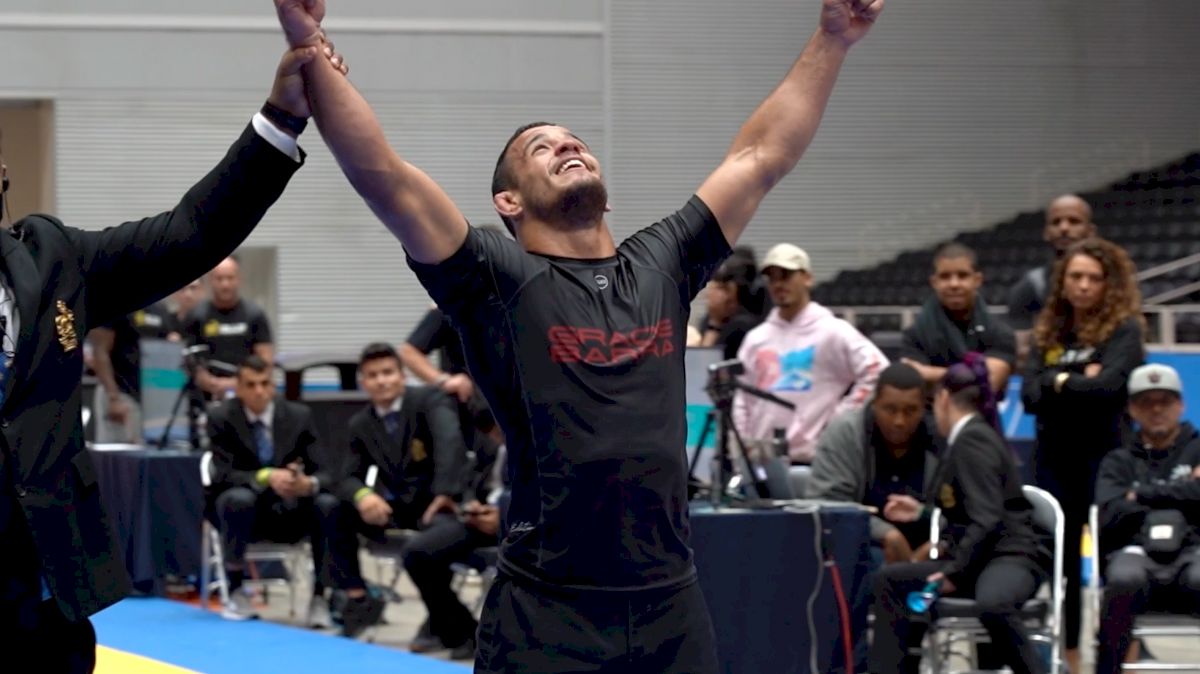 Pedro Marinho was just a purple belt in 2019 the first time he faced Craig Jones at Kasai 5. The rising star from Gracie Barra took Jones to a draw in the April event in New York, part of the eight-man 205 lb tournament.
Marinho struggled in that tournament; the only colored belt in a sea of top-ranked black belts didn't win in any of his matches in the round robin. Along with Jones, Marinho had to face Jon Blank and Kaynan Duarte. It was a difficult welcome to the top ranks of competitive jiu-jitsu.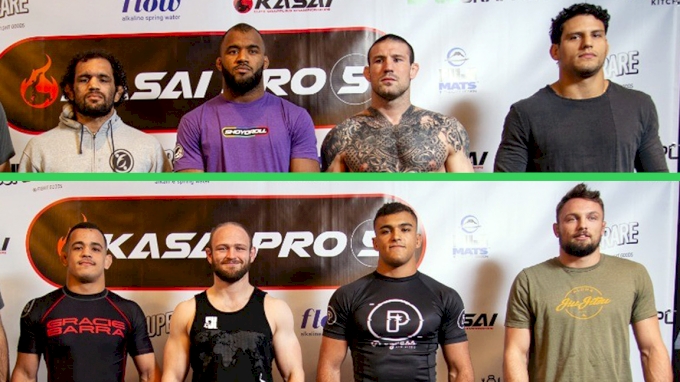 Now just nine days away from his rematch with Craig Jones on the main event on WNO, Pedro Marinho is an IBJJF no-gi world champion, taking two gold medals at No-Gi Words at the end of 2021.
Marinho demonstrated his grit in a victory over the much larger Victor Hugo. He showed off his passing skills in two dominant victories over the butterfly guard expert Adam Wardzinski. He flexed his heavy-handed wrestling in the heavyweight final, snapping Vagner Rocha down to the mat. And he relied on his reflexive chin-strapping abilities to shut down Roberto "Cyborg" Abreu in the open weight final.
Marinho finished his 2021 season with eight consecutive victories at No-Gi Worlds, an exclamation point on his tremendous rookie season.
Even prior to receiving his black belt in March 2021, Marinho had been pinned as one of the most promising up-and-comers in no-gi competition. After winning the absolute division at No-Gi Pans in 2019, Marinho was selected as a late fill-in for ADCC, where he received two harsh first round matchups: Matheus Diniz in the 88 kg division, and Gordon Ryan in the absolute bracket.
Marinho finished 0-2 at ADCC, but was armed with more experience among the elite athletes in grappling.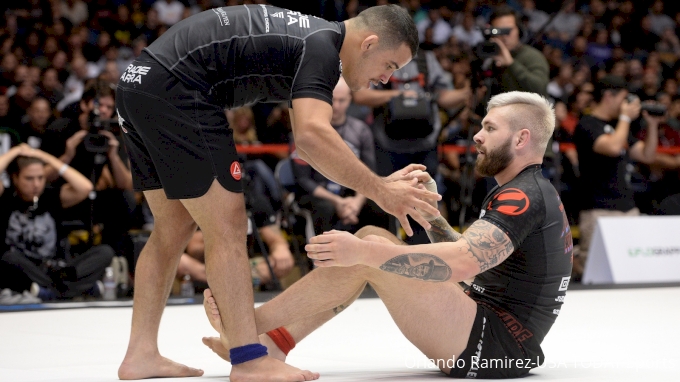 He finished his 2019 season as a brown belt no-gi world champion, securing a win in the final against Roberto Jimenez.
In 2020, he submitted Jimenez with a heel hook at JitzKings. He also submitted David Garmo, and beat Jason Rau and Oliver Taza in that tournament to win the grand prix. Between ADCC 2019 and the end of 2021, Marinho has appeared more capable, more tenacious, more calculated in every match.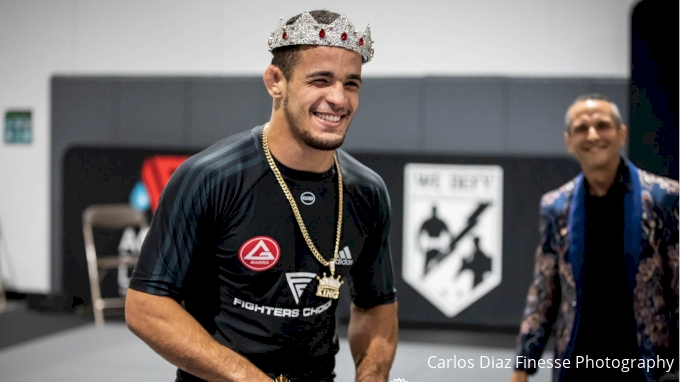 ---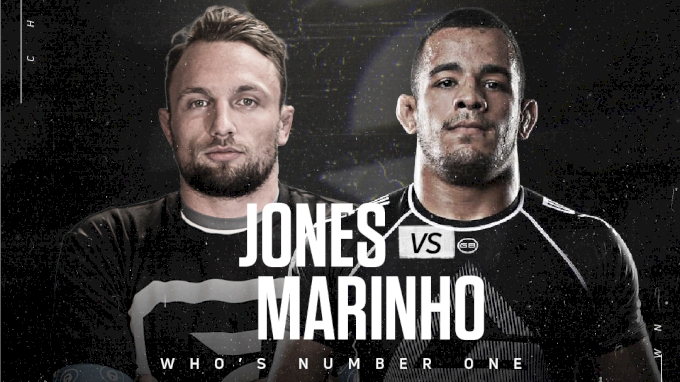 He'll face Craig Jones for the WNO light heavyweight title in his next bout, the main event in Dallas, TX on Friday, January 21. He's a different athlete now than he was in April 2019, when the two last faced. He's been tempered by victory and by defeat. He's turned his talents for chippy wrestling, savage guillotines and fast-paced back attacks into legitimate threats against the best in the world.
He has out-grappled many of his toughest and most decorated opponents to date to win double gold at No-Gi Worlds.
Marinho is making his WNO debut against the 4-0 Jones, and he's a significant underdog (+400). But he's earned his shot for the light heavyweight title, and he's proven before that he can overcome the odds.