2022 THE Spring Games
Returning Strikeout Leaders In NCAA Division II
Returning Strikeout Leaders In NCAA Division II
Take a look at the top 10 returning strikeout leaders from 2021 and who you need to have on your radar in 2022.
Feb 4, 2022
by Cori Kennedy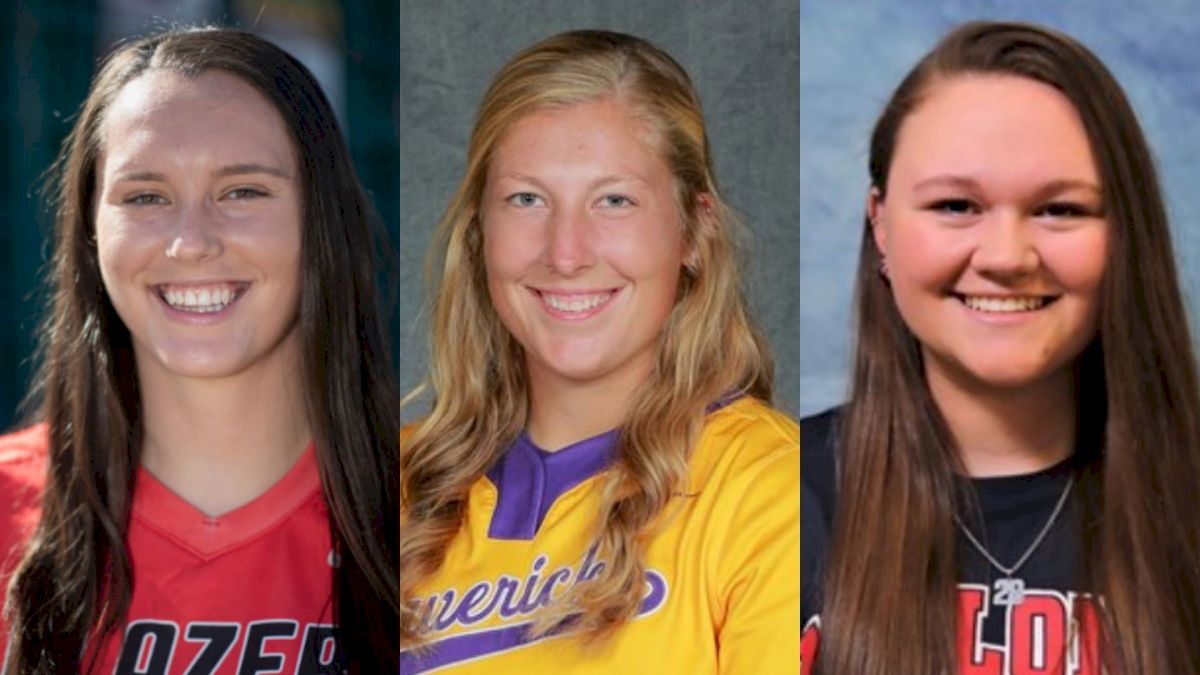 The smell of softball season is in the air and we're less than a month away from opening day. While we're all excited for the return of home runs and farmers' tans, we're equally as excited for the return of some serious strikeout leaders in NCAA Division II.
We took a look at the top 10 returning strikeout queens and who you need to have on your radar in 2022.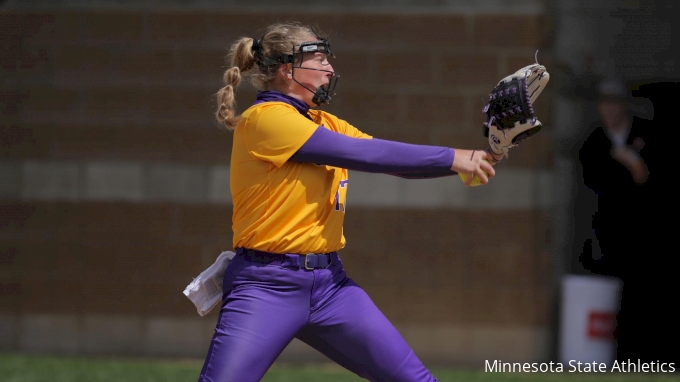 Mackenzie Ward, Minnesota State-Mankato
Coming off a dominant 2021 season, All-American Mackenzie Ward will lace up her cleats for one last season with the Mavericks. A season ago, Ward led the country in Division II for strikeouts with 316. Ward put up a record of 24-5 while tossing 10 shutouts with an ERA of 0.90. Behind the arm of Ward, the Mavericks fell just short of a WCWS appearance last season after losing to Augustana in the Central Regional Championship.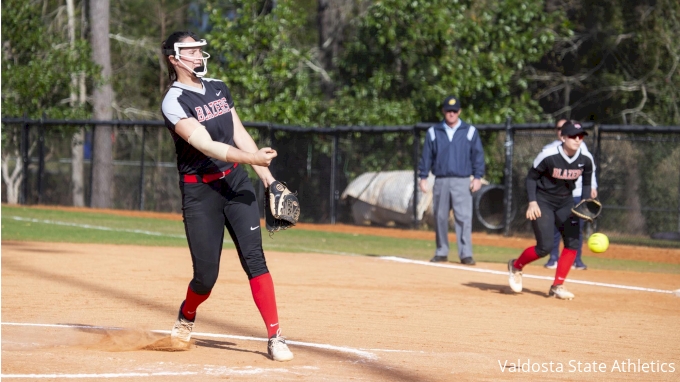 Samantha Richards, Valdosta State
Blazers junior Samantha Richards returns for the 2022 season with unfinished business. Valdosta fell short last season at the NCAA DII WCWS after losing 8-4 to North Georgia. However, a WCWS visit isn't out of the picture for the Blazers again with Richards in the circle. The All-American and GSC Pitcher of the Year sat down 237 batters during the 2021 season while holding an ERA of 1.36.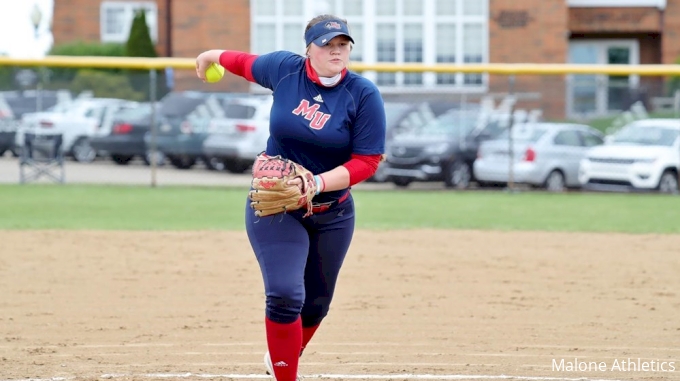 Kelsey Byers, Malone University
Alliance, Ohio-native Kelsey Byers will return to the mound for the Pioneers as an absolute powerhouse. During her 2021 campaign, Byers retired 236 batters while holding a record of 22-8. Through 189 innings of work, Byers held an ERA of 1.96. One of the biggest changes in Malone's starting battery will be losing standout catcher (and older sister) Bailey Byers.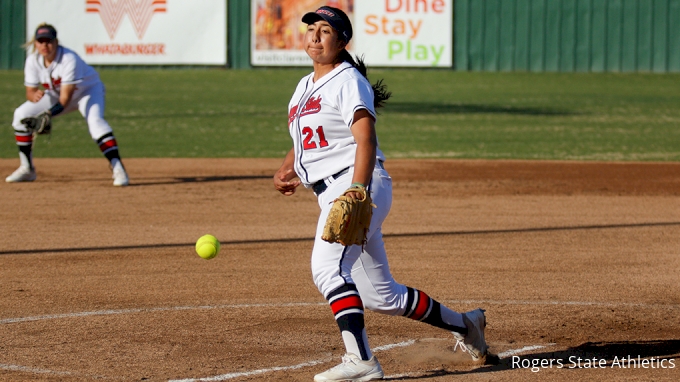 Andrea Morales, Rogers State
Senior Andrea Morales should be on your radar this season. In 2021, Morales was dominant and led the Hillcats to the MIAA Championship Game. She held a 23-6 record while striking out 232 batters, and tallying an ERA of 1.74 through 185 innings of work. She also racked up nine shutouts during the 2021 season.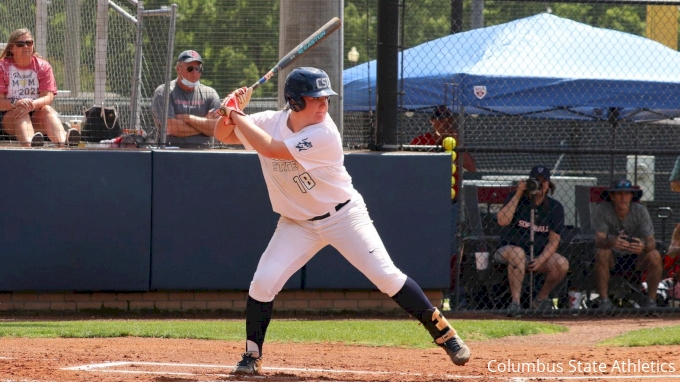 Hannah Rose Corbin, Columbus State
It's not every day you see an athlete play both sides of the ball like Hannah Rose Corbin. Let's start with her work in the circle. In 165 innings, Corbin collected 211 strikeouts last season. Now for the offensive numbers: Corbin owned a .400 batting average while staying near the top of the NCAA DII charts in multiple categories. She ranked No. 1 in OBP, No. 9 in home runs, and No. 5 in slugging percentage. There's no doubt this All-American will be bringing some serious heat.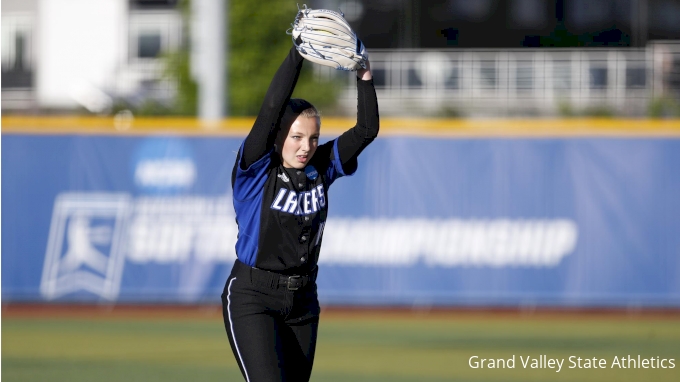 Hannah Beatus, Grand Valley State
When considering ‌Division II WCWS contenders, Grand Valley State seems to find itself in that category more often than not. In the 2021 season, the Lakers once again made a trip to the WCWS where Hannah Beatus played a key role in their success. The All-American and GLIAC Pitcher of the Year tallied 205 strikeouts with an ERA of 1.33 through 204.2 innings of work.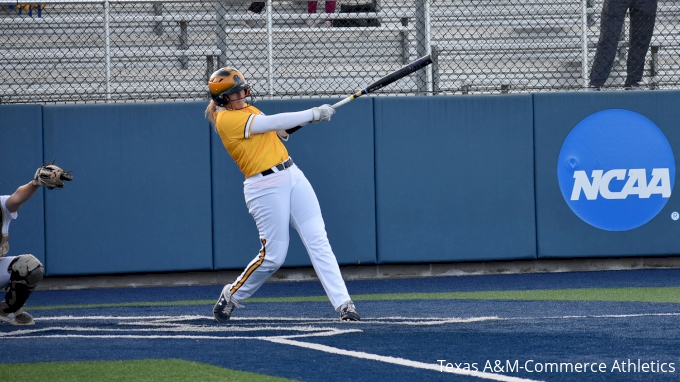 Alyssa LeBlanc, Texas A&M-Commerce
Alyssa LeBlanc is a jack of all trades as she pitched, hit, and played first base for the Lions in 2021. Through 167.1 innings, LeBlanc collected 196 strikeouts and held an ERA of 2.18. LeBlanc's offensive numbers were no joke either, as the power hitter batted .275 on the year with 37 RBIs, 10 doubles and 8 homers. Did we mention she did all of this as a freshman? LeBlanc's growth and Texas A&M-Commerce's success will be tied together as the team heads into the 2022 season.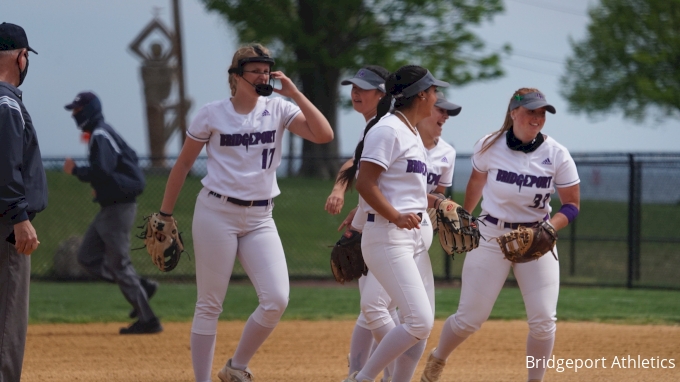 Kaite Burawski, University Of Bridgeport
Kaite Burawski will be back in action in 2022 after helping her team make its way to the NCAA Division II Tournament for the fourth time in program history during the 2021 season. The ECC Pitcher of the Year tallied 194 strikeouts in 147.2 innings pitched. She also held her opponents to a miniscule 1.88 ERA.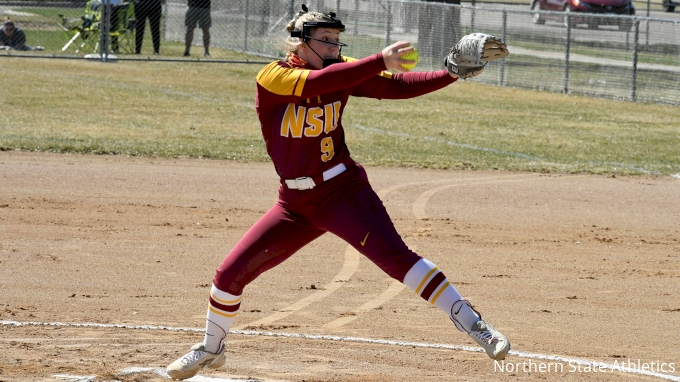 Meghan Anderson, Northern State
Hailing from the NSIC, Meghan Anderson will return to the mound for Northern State this season. Anderson had a record-breaking 2021 season, shattering Northern State's single-season strikeout record with 189 K's on the year. In her 30 starts, Anderson held hitters to a .243 batting average with a 3.16 ERA.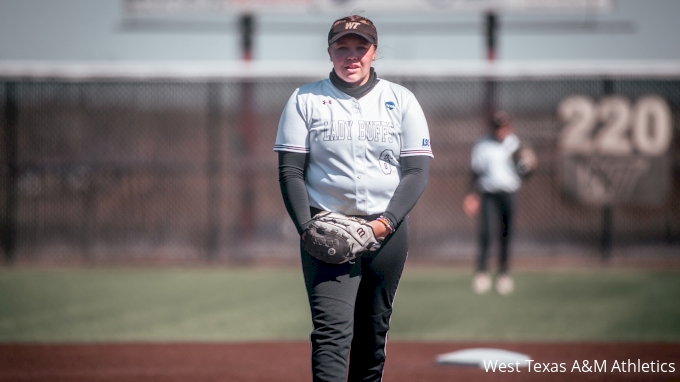 Kyra Lair, West Texas A&M
After helping her squad win the 2021 NCAA Division II Softball Championship, it's safe to say we're all excited to see junior Kyra Lair get back in the circle. During her 2021 season, Lair posted a 25-6 record while owning a 2.65 ERA. Through 172 innings pitched Lair also racked up 185 strikeouts. The Lady Buffs took home their second NCAA Championship in program history despite being a fairly young squad.