2022 European Jiu-Jitsu IBJJF Championship
Early Look: IBJJF 2022 European Championships
Early Look: IBJJF 2022 European Championships
The IBJJF 2022 European Championships marks the first time a major open tournament returns to the 'old continent' since the beginig of 2020.
Jan 26, 2022
by Chase Smith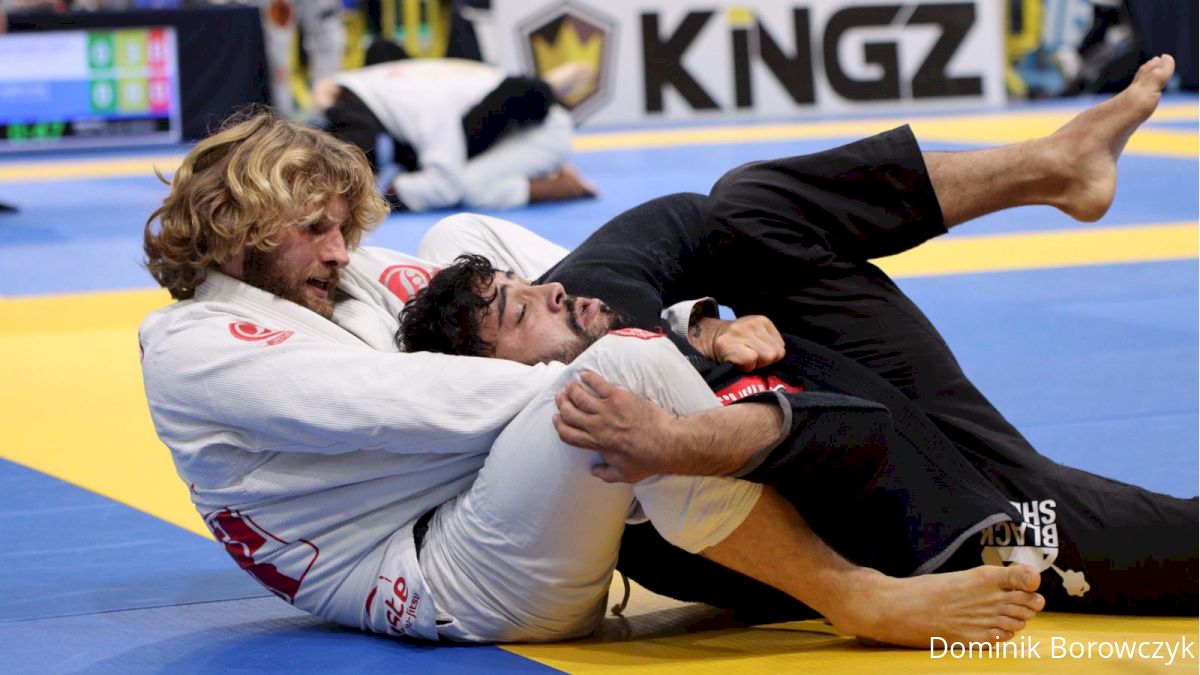 Scheduled for Feb 14- 2022 in Rome, Italy, the weeklong affair formally kicks off the latest IBJJF season and should set some of the major storylines for the year in motion.
While registration remains open for nearly two more weeks, some key players have already thrown their name into the hat and signaled their intention to capture black belt gold.
Key Black belts to Watch At The IBJJF 2022 European Championships
(List updated 1/26/2022)
Roosteerweight
Jonas Andrade - Cicero Costha
Jonif Rocha - Cicero Costa
Light-feather
Keven Carrasco - Ares
Daniel Groot - checkmat
Hiago George - Cicero Costa
Feather
Matheus Onda - Barbosa
Raimundo Sode - CLube Feijao
Marcus Phelan - ECJJA
Yaroslav Blazhko - ZR Team Ukraine
Lightweight
Leon Larman - Brasa CTA France
Lucas Protasio - Checkmat
MAx Lindbland - Checkmat
Haidar Abbas - Cicero Costha France
Marcio Andre - Marcio Andre Association
Natan Cheung - Cicero Costha
Middle
Kuan Barbosa - Checkmat
Pedro Henrique Dias - Focus Jiu-Jitsu
Eduardo Rios - Frontline
Tarik Hopstock - Frontline
Tommy Langaker - KMR Kimura Europe / Wulfing
Bradley Hill - Royal Jiu-Jitsu
Middle-Heavy
Luna Anacoreta - Aeterna Jiu-Jitsu
Rodrigo Lopes - Double Five
Sean Coates - Gracie Barra Nottingham
Heavyweight
Adam Wardzinski - Checkmat
Jakub Zajkowski - Gracie Barra
Thomas Bracker - Gracie Barra
SAnteri Lilius - Gracie Barra
Hygor Brito - Cicero Costha
Super-Heavy
Vinicius Trator - Alliance
Fellipe Andrew -Alliance
Erich Munis - Dream ARt
Eric Bergmann - Gracie Barra
Perttu Tepponen - Hilti BJj Tampere
Ultra-Heavy
AJ Agazarm - Gracie Barra
Arya Esfandmaz - PJJ Fight Team
Women's Black Belt Divisions
Rooster
Thais Loureiro Felipe - Atos
SerenaGabrielli.- Flow
Mayssa Bastos - Unity
Light-Feather
Rose-Marie El Sharon
Soffia Amarante
Feather
Larissa Campos - Gracie Humaita
Meshy Rosenfeld - Soul Fighters Israel
Andreia Cavalcante - ZR Team Brazil
Light
Nathalie Ribeiro - Checkmat
Ffion Davies.- ECJJA
Larissa Paes- Gordo JJ
Hannah Rauch - Gracie Humaita
Middle
Danielle Alvarez - Alvarez BJJ
Magdalena Loska - Brasa Poland
Erin Johnson - Iron Roots
Medium-Heavy
Raiane Mara Gracie Barra
Chloe McNally - Unity
Heavy
Maggie Grindatti Fightsports
Claire-France thevenon - Panda Supa Crew
Super-Heavy
Venla Luukkonon - Hilti Akademi Nord
Gabrieli Pessanha - Infight JJ