2022 THE Spring Games
Returning Heavy Hitters for NCAA Division III
Returning Heavy Hitters for NCAA Division III
NCAA Division III has some big bats returning for the 2022 season. Here's a deeper look into the returning home run hitters in Division III softball.
Jan 31, 2022
by Cori Kennedy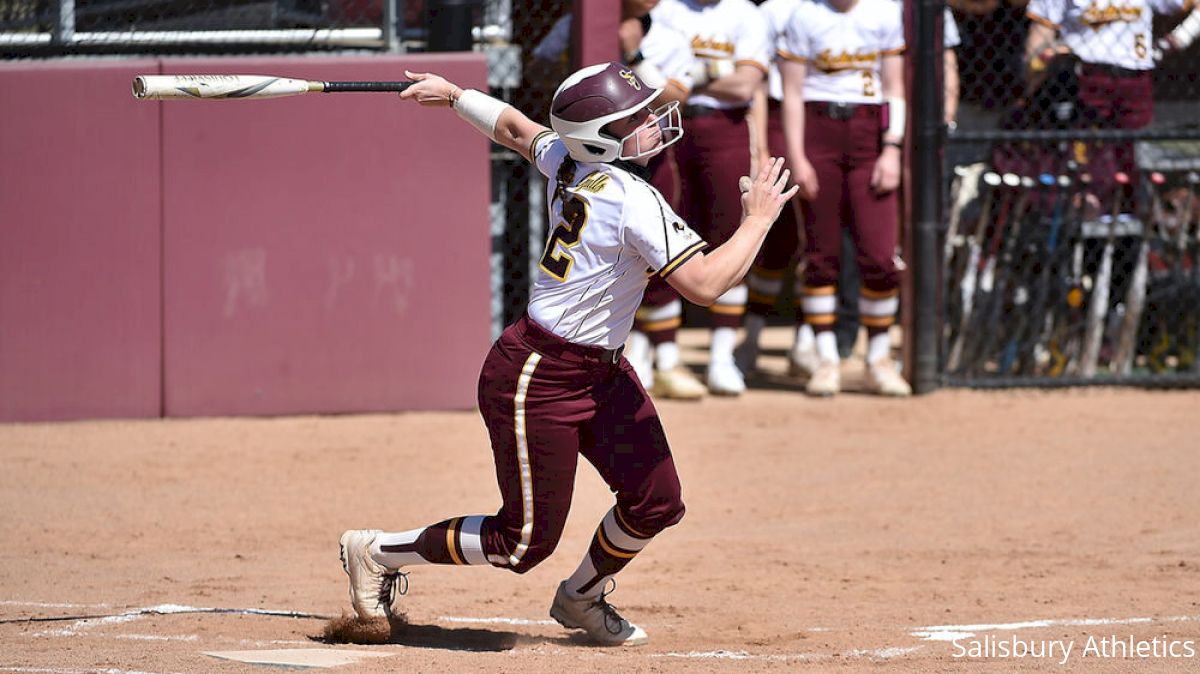 The 2022 softball season is right around the corner. As we all know NCAA Division III is full of dangerous hitters, but who are some of the heaviest hitters of the bunch?
Here's a look at some of the top returning home run leaders in Division III to watch during the 2022 season.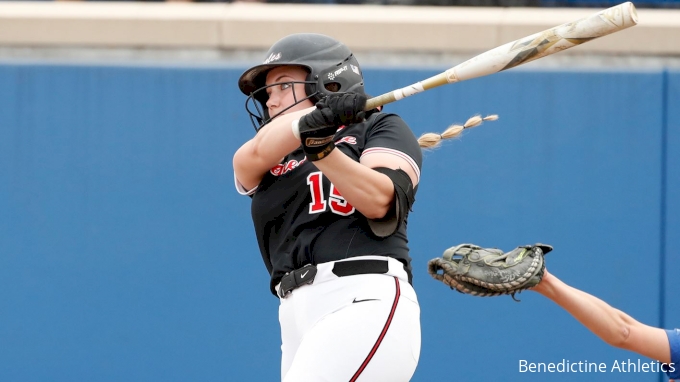 Taylor Skraba, Benedictine
Last season's NCAA Division III home run leader, Taylor Skraba, will be back in action as a senior for the 2022 season. During her junior season, she picked up multiple honors such as NACC South Division Player of the Year, was named Benedictine's first softball All-American since 2017. Skraba was also a finalist for the National Player of the Year. She had a record-setting 2021 season as she smashed 20 home runs, which not only led her school and conference, but the entire country. She also brought in 60 RBI on the season, setting another school and conference record.
Claire Fountain, George Fox
There must be something in the water at George Fox University because there are multiple players from the program on this list. Leading the way for the Bruins last season was Claire Fountain. Fountain had an impressive 2021 season where she garnered multiple honors at the conference, regional and national level. Fountain was named an NFCA All-American, and All-Region nominee, and was the Bruins' first-ever NWC Player of the Year. Fountain was among the top in multiple offensive categories after compiling 18 home runs, 53 RBI, 20 walks, and 42 runs scored.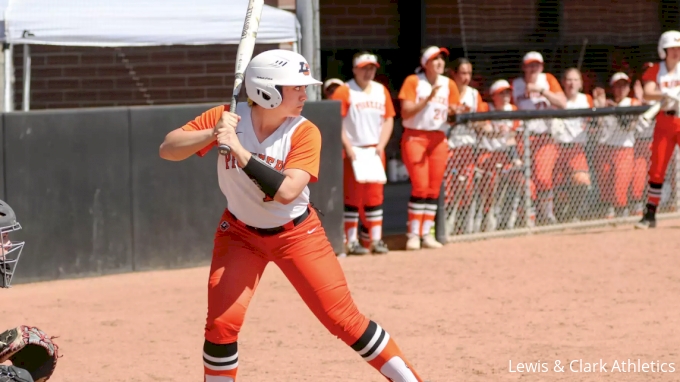 Samantha Gildersleeve, Lewis & Clark
Coming in at No. 4 in the country for NCAA Division III home runs in 2021 is Samantha Gildersleeve. As a true freshman, Gildersleeve decided to rewrite the NCAA Division III record books after breaking the long-standing record for consecutive games with a home run. She also holds the single-season home run record for the Pioneers after recording 15 long balls on the year. Gildersleeve also batted .340 while totaling 28 RBI.
Brooke Matyasovsky, Eastern Connecticut State
There's one word to describe All-American pitcher/utility player Brooke Matyasovsky: Dangerous. As a junior during the 2021 season, Matyasovsky threw up some impressive numbers at the plate including a .450 batting average, 15 home runs, 13 doubles, 112 total bases, and 48 RBI. She also did plenty of damage in the circle. Matyasovsky put up a 14-3 record on the mound and held a 2.08 ERA through 91 innings of work.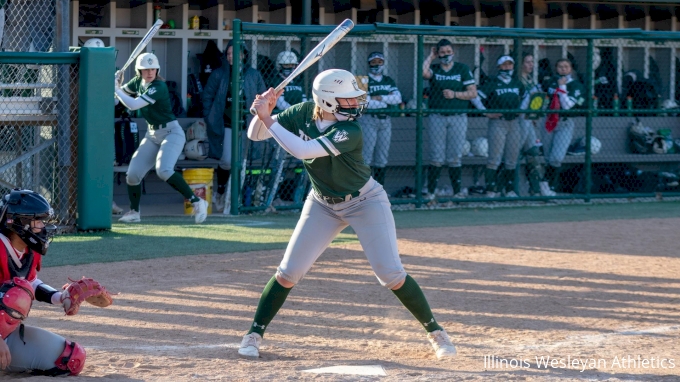 Colleen Palczynski, Illinois Wesleyan
After being named the CCIW Player of the Year during her junior campaign, Colleen Palczynski will be back in action for the 2022 season. Palczynski's 15 home runs in the 2021 season set Illinois Wesleyan's school record. She also led her team in multiple categories, such as a .455 OBP, 26 walks, and a .735 slugging percentage. Palczynski also batted .310 to go with 35 hits, 30 runs, and 42 RBI.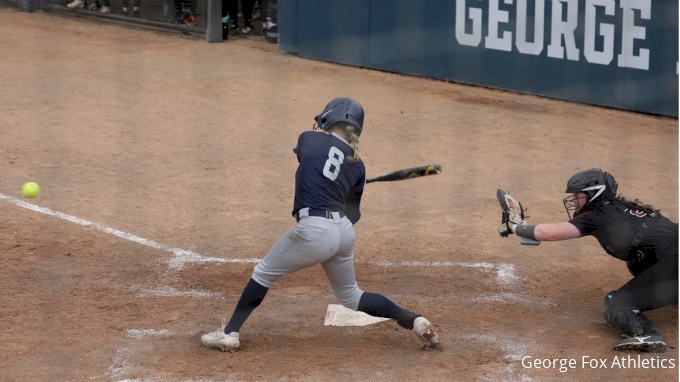 Katie Ladd, George Fox
Another heavy hitter from George Fox, Katie Ladd racked up 14 long balls during her 2021 season. Ladd tied teammate Claire Fountain with 53 RBI, the most RBI in the 2021 NCAA Division III season. She also batted .331 with a .684 slugging percentage. This George Fox squad has some serious weapons in its hitting arsenal.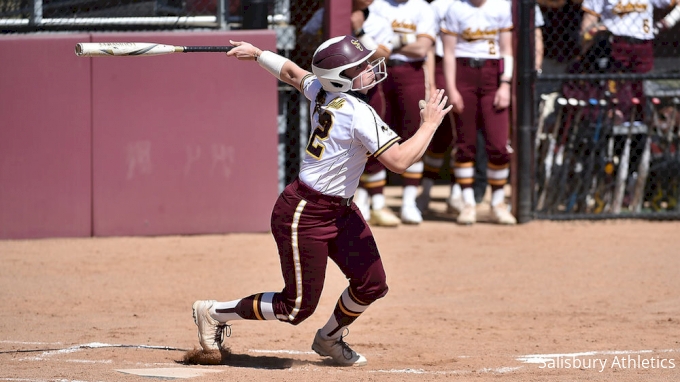 Abby Mace, Salisbury
Abby Mace enters her third season with the Sea Gulls as a returning First-Team All-American. Mace led the Coast-to-Coast Athletic Conference in many of the top offensive categories including a .446 batting average, 37 runs scored, .960 slugging percentage, 10 doubles, 14 home runs, and 22 stolen bases. Mae will be an offensive powerhouse you'll want to keep an eye on this season.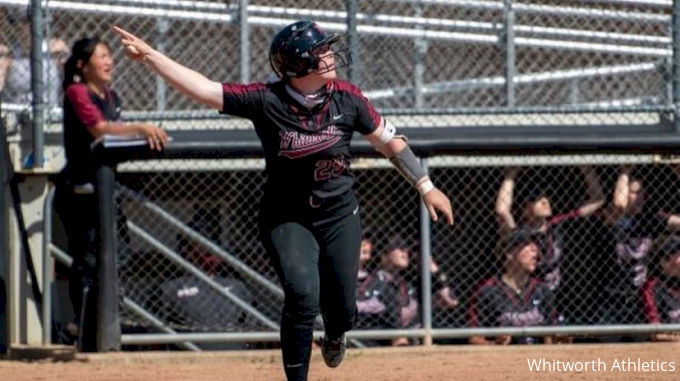 Maddy Thomas, Whitworth
Let's talk about a catcher who is single-handedly rewriting the record books for Whitworth. Maddy Thomas has 3 seasons under her belt with the Pirates and currently holds the career home run record with 29 blasts. Nearly half come from the 14 home runs she hit in the 2021. Thomas picked up 40 hits during the 2021 season, 12 of those being doubles. She also holds Whitworth's single-season slugging percentage record with an .828 and had a .345 batting average a season ago. Thomas was also able to show off her hose behind the dish, throwing out nearly 25 percent of attempted base-stealers.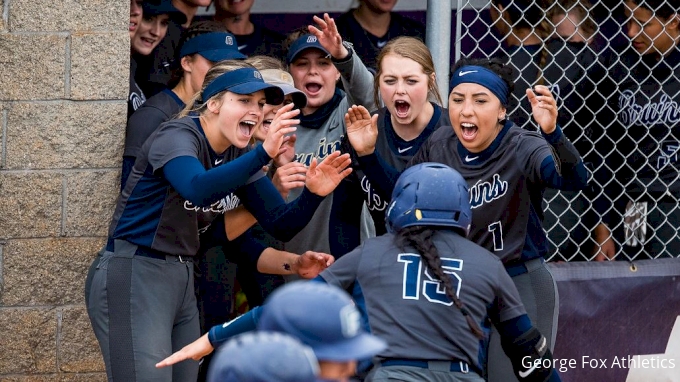 Kamryn Potter, George Fox
Why not add another George Fox hitter to the list? Kamryn Potter enters her third season with the Bruins. During her 2021 campaign, Potter broke the Bruins' single-season scoring record after putting up a whopping 58 runs on the season. She received All-Conference honors for her efforts. While George Fox carries a stacked offensive lineup, Potter's .841 slugging percentage makes her the all-time slugging percentage leader for the program. Leave it to Potter to pick up extra bases after collecting a triple, 11 doubles, and 13 home runs in 2021.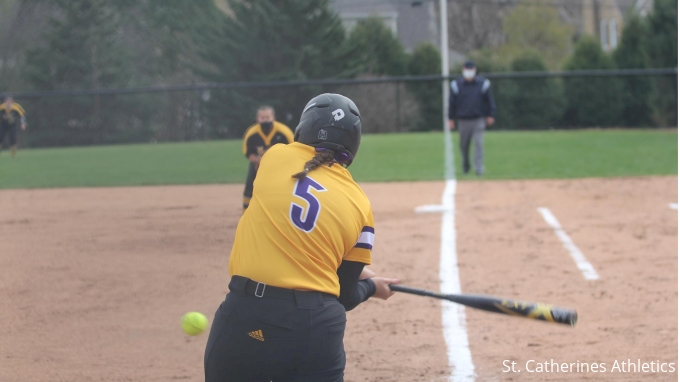 Angela Huepfel, St. Catherine
All-American Angela Huepfel will lace up her cleats as a senior this season for St. Kates and is a force to be reckoned with. While being named the MIAC Player of the Year in 2021, she batted .495 on the season, compiling 52 total hits. Of those 52 hits, Huepfel tallied 10 doubles and 12 home runs—the latter set a program single-season record.