2022 THE Spring Games
Returning Division III Pitchers To Have On Your Radar
Returning Division III Pitchers To Have On Your Radar
As NCAA Division III returns a solid group of aces to the circle, here's a look at the winningest pitchers returning from the 2021 season to keep an eye on.
Jan 31, 2022
by Cori Kennedy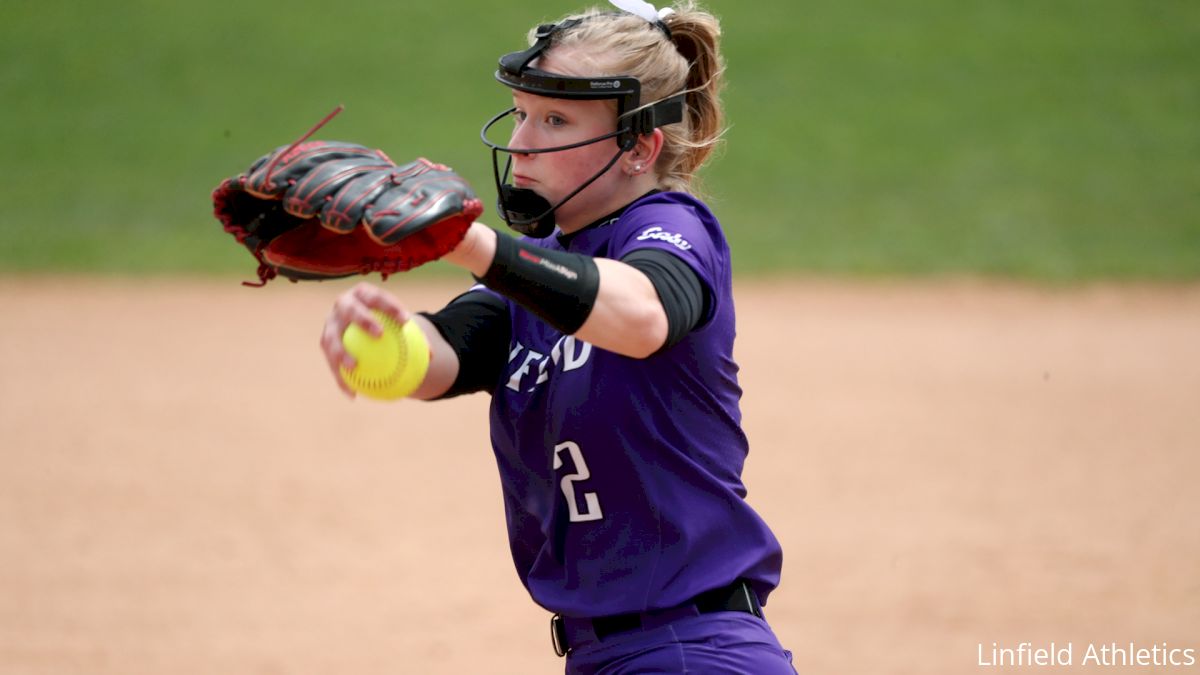 In just a few weeks, we will see some of the top NCAA Division III teams back in action. Along with some of those top teams, we will see the return of some talented pitchers.
We took a look at some of the winningest pitchers from the 2021 season and who you should watch out for this upcoming season.
Cami Henry, DePauw
Let's get the party started with All-American and 2021 NCAA Division III Pitcher of the Year finalist, Cami Henry. Henry was the winningest pitcher in the 2021 season, collecting 24 wins on the year with only two losses. She also finished third in strikeouts with 228 on the season. DePauw finished the year at 33-14 and their 2021 season ended at the NCAA Division III Regional Tournament. Henry held her opponents to a 1.14 ERA through 165.2 innings of work.
Emily Seale, Virginia Wesleyan
Coming off an NCAA Division III National Championship season, sophomore Emily Seale enters the 2022 season ready to rock and roll after an impressive freshman campaign. While Virginia Wesleyan loses veteran pitcher Hannah Hull, the Marlins are sitting in a great spot with Seale in the circle. Seale picked up All-American honors during her freshman season while making 30 appearances on the year. Seale compiled a 21-2 record in 128.1 innings pitched, racking up 60 strikeouts while holding a 1.20 ERA.
Kennedy Carruth, Belhaven
For her efforts in the 2021 season, Kennedy Carruth earned All-American honors. Carruth picked up a record of 21-4 while collecting 190 strikeouts and a 1.16 ERA over 156.1 innings. She also held opponents to a .171 batting average. Not only does Carruth hold it down in the circle, but she produces on the offensive end, batting .309 while hitting 12 doubles, a team-high. She also had three home runs on the year, 26 runs and 13 RBI. Carruth's bat carried a .511 slugging percentage and an on-base percentage of .361. Carruth is a double threat you'll want to watch out for this season.
Madelyn Fink, Wisconsin Oshkosh
Junior Maddie Fink comes into the 2022 season with unfinished business after leading her squad to a fifth place finish in the NCAA Division III National Championship. During her 2021 season, Fink earned 2021 WIAC Pitcher of the Year honors after compiling an impressive 21-5 record while striking out 123 batters on the season. She also held a 1.89 ERA over 170.1 innings pitched.
Tayah Kelley, Linfield
Tayah Kelley enters her junior year with some experience under her belt after helping her team to the regional title game last season. Kelley boasted a 19-4 record in the circle while striking out 146 batters. She also accumulated a 3.43 ERA over 142.2 innings of work. She picked up All-West Region third-team honors for her efforts last season.
Kendra Cooper, Luther
Coming off a career year for the Norse, Kendra Cooper will be back in action for 2022. While making 30 appearances on the mound last season, Cooper collected a stellar 20-5 record over 24 starts. She had 142 strikeouts on the year, with a 1.98 ERA through 166 innings. Behind the arm of Cooper, the Norse set an American Rivers Conference record after winning their eighth American Rivers Conference Tournament Championship.
Hannah Tomasko, Aurora
Aurora's Hannah Tomasko enters the 2022 season with plenty of veteran experience. The All-American boasted a 21-3 record during the 2021 season. Opposing hitters compiled a minuscule .177 batting average against her and she struck out 174 hitters on the year. The Northern Athletics Collegiate Conference South Division Pitcher of the Year pitched 155.1 innings with a 1.04 ERA. Tomasko is absolutely a pitcher to keep on your radar this season.
Aly Armstrong, Millikin
Aly Armstrong enters the 2022 season as a seasoned veteran. Armstrong appeared in 26 games during the 2021 season, owning a 19-6 record. Through 169 innings pitched, Armstrong held batters to a .233 batting average with an ERA of .191. The First Team All-Conference selection struck out 155 batters, setting the single-season ‌strikeout record for Milikin.
Carley Stoker, Eastern Connecticut State
Eastern Connecticut State came up short during the 2021 season after appearing at the NCAA Division III Regional Tournament. However, with the number of key players returning this year, it wouldn't be out of the question to see the Tufts back in the postseason. One of those key players is senior pitcher Carley Stoker. She posted a 17-1 record, striking out 115 batters. She held her opponents to a .197 batting average and pitched an ERA of 2.31 through 121 innings.
Elly Novak, St. Benedict
Elly Novak's 2021 season was nothing short of stellar. She became the second All-American in St. Benedict softball history and broke program records for wins (17) and strikeouts (172). In Novak's 123.2 innings of work, she held an ERA of 0.96.