2022 Candrea Classic
Candrea Classic: Alabama & Arizona Headline In Tucson
Candrea Classic: Alabama & Arizona Headline In Tucson
Host Arizona and reigning SEC champion Alabama headline the inaugural Candrea Classic in Tucson, but there's plenty more to the tournament.
Feb 2, 2022
by Kyle Kensing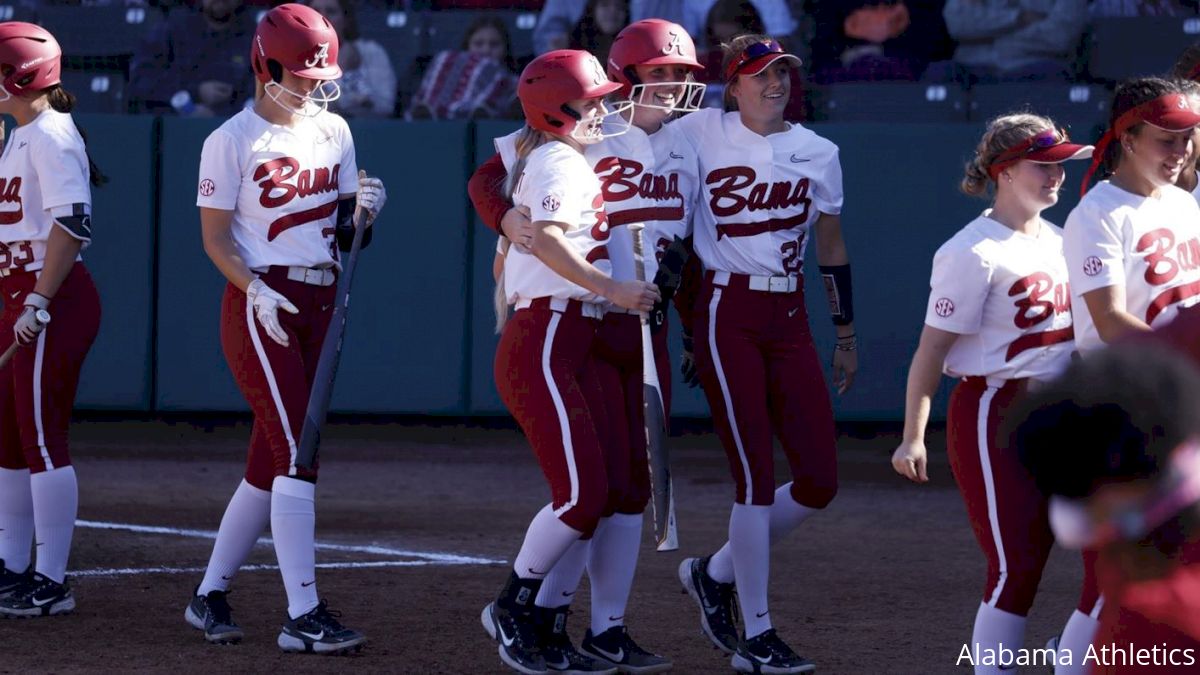 A pair of 2021 Women's College World Series teams headline one of the first major events of the 2022 softball season.
Host Arizona and reigning SEC champion Alabama headline the inaugural Candrea Classic in Tucson, but there's plenty more to the tournament than the Wildcats and Crimson Tide.
The Candrea Classic—named for legendary former Arizona coach Mike Candrea, who announced his retirement last June to cap a career that included eight national championships—also features Pac-12 Conference member Oregon State; New Mexico out of the Mountain West; and Southern Utah of the Big Sky.
Alabama
Last season's SEC champion and WCWS semifinalist opens 2022 among the favorites to contend for this year's national crown. The Crimson Tide are ranked second in the D1Softball, USA Softball and NFCA polls, and No. 3 in the Softball America Top 25.
Alabama loses production from Bailey Hemphill, who hit a whopping .422 with a 1.359 OPS, thanks in part to a nation-leading 57 base-on-balls. Also gone are Alexis Mack and Elissa Brown. But the Crimson Tide welcome back Kaylee Tow, who hit eight home runs and 51 RBI.
Dominant Montana Fouts, last year's Pitcher of the Year, returns for 2022 to set the tone. In more than 213 innings pitched a season ago, Fouts struck out 349, put together an ERA of just 1.6, and threw 24 complete games en route to a 27-4 record.
Fouts threw just the fifth perfect game in WCWS history last June against UCLA.
https://www.youtube.com/watch?v=xI8t4OQLpiU
"If you looked at Montana from day one when she came in and then looked at her last year against UCLA and Arizona [in the WCWS], it is a totally different kid," Tide coach Patrick Murphy told the Tuscaloosa News.
Arizona
The Wildcats open the 2022 season in the Candrea Classic, taking the field for the first time in a long time without the man who gives the tournament its name. Caitlin Lowe-Nagy, a standout on Arizona's 2007 national championship-winning team, takes over as coach.
"I found that my passion all along was not just playing this game, but the game as a whole and being part of something much bigger than myself," Lowe-Nagy said at her introductory press conference last June.
Lowe-Nagy inherits a roster returning both speed and power in the combination of Janelle Meoño and Sharlize Palacios. Meoño batted .439 as Arizona's leadoff hitter in 2021, while Palacios is the top returning slugger.
Palacios hit 18 home runs a season ago—including a grand slam against Ole Miss in the NCAA Regional—and slugged .715 while driving in 57. She'll play catcher in 2022 after spending most of 2021 as a designated hitter.
https://www.youtube.com/watch?v=KEmWaOvX1CA
The two were among the 50 named to USA Softball's preseason watch list for National Player of the Year.
New Mexico
New Mexico endured a trying, 10-36 finish to 2021, but the Lobos open 2022 with plenty of reason for optimism. Outfielder Andrea Howard returns after team-highs of 42 hits, 33 RBI and 12 home runs.
Rachael Hathoot, a utility infielder primarily used at second base, had 32 hits including four home runs and 20 RBI and third-base/left-fielder Briana Martinez is coming off a 19-hit, 10-RBI campaign.
The Candrea Classic sets the tone for a non-conference schedule that Lobos coach Paula Congleton said in a statement would buoy the team into Mountain West competition.
"We play some tough games early on but that will tell us what we need to work on and will get us ready for the conference battles we will face," she said.
Oregon State
Among the individual stars headlining the Candrea Classic is Oregon State's Frankie Hammoude, a 1st Team All-Pac-12 honoree and one of the nation's top returning hitters.
Hammoude already sits atop Beavers history with 17 home runs in one season, the highlight of her all-around outstanding season in 2021. She finished with an OPS of 1.221, slugged .765 and drove in 41 runs.
Mariah Mazon and Grace Messmer, two of Oregon State's top hitters in 2021, also return for 2021. Mazon doubled as the Beavers primary pitcher with 23 complete games in 27 starts, struck out 204 batters, and compiled an ERA of 2.3.
Oregon State has the foundation to be a threat in the loaded Pac-12, and could contend for its fifth NCAA Tournament berth in coach Laura Berg's tenure.
Southern Utah
Southern Utah arrives in Tucson looking to make some noise against top-tier competition. Josey White is a Thunderbird to watch, opening 2022 after an impressive 2021.
The Minnesota transfer drove in 48 runs in 49 games, slugged 0.728 and hit 13 home runs. Southern Utah also returns Makall Whetten, an outfielder who had an OPS of 0.971 with 20 base-on-balls and 37 hits. Whetten's 2021 highlights include a six-RBI outing against the Pac-12's Washington Huskies.
Payton Goodrich and Grace Owen are the most game-experienced pitchers. Goodrich, an Oregon State transfer, struck out 61 batters in 26 appearances last season.
Owen amassed 50 strikeouts in her 40 appearances.