2022 Northern Lights Southern Nights
Northern Lights Southern Nights: Top 25 Teams Headline Tourney
Northern Lights Southern Nights: Top 25 Teams Headline Tourney
Four Top 25-ranked teams headline the 2022 Northern Lights Southern Nights tournament, opening Feb. 10 with No. 19-ranked Kentucky and Wisconsin.
Feb 3, 2022
by Kyle Kensing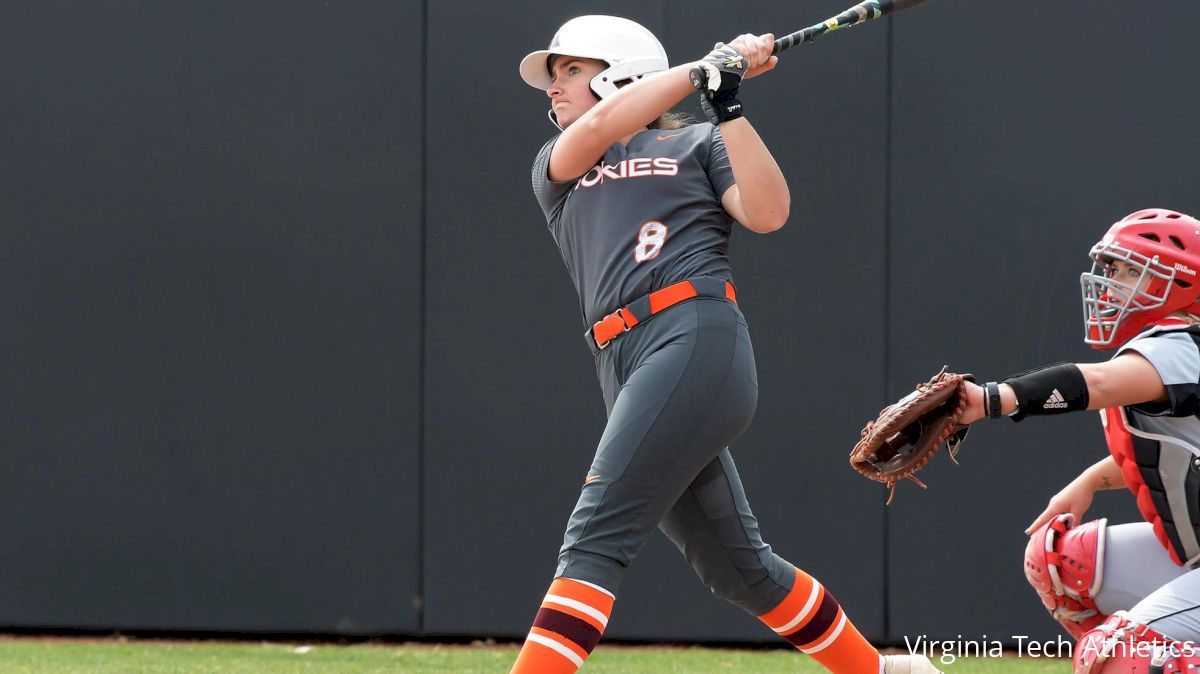 Four Top 25-ranked teams headline the 2022 Northern Lights Southern Nights tournament, opening Feb. 10 with No. 19-ranked Kentucky and Wisconsin in the Arctic Blast-Off.
The opening-night showdown between Southeastern and Big Ten Conference teams sets a fitting tone for one of the most stacked early-season invitationals anywhere in college softball. USA Today-ranked No. 11 Missouri, No. 13 Virginia Tech and No. 24 Liberty join Kentucky, while Northwestern sits just outside the Top 25 as the third-highest team receiving votes.
Northwestern is also one of five Big Ten teams in the loaded field—joining Michigan State, Penn State, Wisconsin and Iowa—which also includes two each from the ACC (Virginia Tech and Pitt) and SEC (Kentucky and Missouri).
Akron (Mid-American), Connecticut (Big East) and Eastern Kentucky round out the tournament.
No. 11 Missouri
Between Kimberly Wert, Hatti Moore, Brooke Wilmes, Emma Raabe and Jenna Laird, Missouri returns 64 home runs worth of production. The Tigers ranked No. 11 in the nation last year for homers hit with 91—Cayla Kessinger is the only batter who hit more than eight gone from the 2021 roster.
All that power makes Missouri one of the most formidable lineups in college softball, and the Tigers also return their leading pitchers from a season ago. Jordan Weber finished with a 2.82 ERA, struck out 105, and held opposing batters to a .180 average in her 31 appearances and 27 starts.
Laurin Krings struck out 122 batters in 29 appearances and 13 starts, and threw five complete games. Megan Schumacher went 10-3 with a 2.69 ERA over 23 appearances and 11 starts.
All told, Missouri has a squad more than capable of running to Oklahoma City after last season's heartbreaking Super Regional loss to James Madison. The Tigers' road to the Women's College World Series begins at Northern Lights.
No. 13 Virginia Tech
Virginia Tech is another Northern Lights participant coming off a 2021 postseason in which it fell just one Super Regional series shy of the WCWS. The Hokies routed No. 15 overall seed Arizona State en route to the Super Regional finale against second-ranked UCLA, where Virginia Tech took the first game of the series.
The Hokies feature one of the nation's top pitchers in Keely Rochard, a senior who finished 2021 with 32 complete games, 348 strikeouts (second-most in the NCAA), and a staggering 1.38 ERA over 41 appearances and 38 starts.
Behind Rochard, Virginia Tech boasted the nation's No. 12-best team ERA. Complementing its strength in the pitching circle, Va. Tech returns all four of its batters who hit above .300 in 2021: Kelsey Brown (.384), Alex Milius (.330), Kelsey Bennett (.314) and Jayme Bailey (.309).
Bailey and Bennett also drove in 42 runs each and a combined 21 home runs.
No. 19 Kentucky
After falling to SEC rival Alabama in last year's Super Regional, Kentucky reloads to try for another run at Oklahoma City in 2022. The dynamite duo of Erin Coffel and Kayla Kowalik appear on the USA Softball Player of the Year preseason watch list after finishing 2021 as two of the best hitters in the SEC.
Coffel closed last year with an OPS of 1.082, a batting average of .330, and a team-high 57 RBI. Kowalik ranked 14th nationally and second in the SEC with an on-base percentage of .554.
The Wildcats also return Renee Abernathy and Miranda Stoddard, two of last season's top home-run hitters. Stoddard doubles as the most experienced returning pitcher.
No. 24 Liberty
The Flames advanced deep in last season's Super Regional, knocking off No. 9-seeded Tennessee along the way. Autumn Bishop and Amber Bishop-Riley, two catalysts of last year's squad, carry the banner as the senior leaders in 2022.
Bishop-Riley batted .382 with a team-high 49 RBI and 19 home runs. Bishop hit .321 with a team-leading 21 doubles, drew a team-high 29 walks, and hit 12 homers. Kara Canetto had one of the best freshman seasons in America with a .385 batting average, 23 RBI and 19 stolen bases, and Devyn Howard batted .312 for the Flames in 2021.
Liberty also returns its top two pitchers: Emily Kirby, who threw 12 complete games in 34 appearances, and Karlie Keeney, who pitched 147 innings. Keeney finished with an ERA of 2.43 and a 17-5 record, while Kirby had a 1.92 ERA, .194 opponent batting average, and struck out 145.