2022 Northern Lights Southern Nights
Marquee Matchups To Watch At Northern Lights Southern Nights
Marquee Matchups To Watch At Northern Lights Southern Nights
With four teams ranked in the preseason Top 25, Northern Lights Southern Nights offers no shortage of outstanding matchups to usher in the 2022 season.
Feb 8, 2022
by Kyle Kensing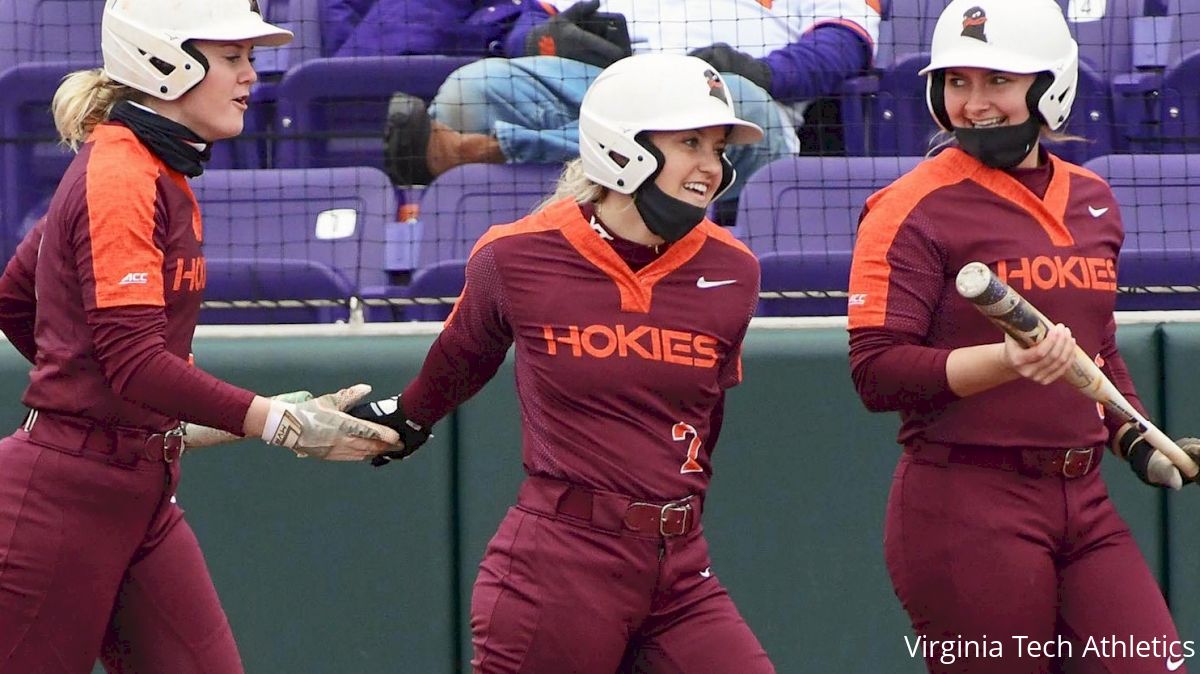 With four teams ranked in the preseason Top 25, and a fifth receiving votes, Northern Lights Southern Nights offers no shortage of outstanding matchups to usher in the 2022 season.
Friday, Saturday and Sunday feature high-level competition and at least one Top 25 showdown per day.
FRIDAY, FEB. 11
Liberty Vs. Kentucky
The No. 19-ranked Wildcats take on a No. 24-ranked Liberty squad that made a deep run in last season's NCAA Tournament. The Flames reached the regional finals of the Columbia Super Regional—hosted by fellow Northern Lights participant Missouri—on the strength of wins over Tennessee and Eastern Kentucky. EKU is also in the Northern Lights field.
Liberty's strong pitching with Emily Kirby and Karlie Keeney contrasts with the power Kentucky brings to the plate with Renee Abernathy and Miranda Stoddard, and the dependability of Kayla Kowalik to get on base.
Northwestern Vs. Virginia Tech
Northwestern fell just outside the preseason Top 25, but the 2021 NCAA Tournament-participating Wildcats have an opportunity to make a clear statement at Northern Lights. Up first is one of the tournament's top overall teams, Virginia Tech.
The Hokies have the makings of a team that can reach Oklahoma City, combining the lights-out pitching of Keely Rochard with a deep batting order.
A pitchers' duel may be in order with Northwestern boasting Danielle Williams. Williams went 17-7 last season for the Wildcats with 191 strikeouts, a 2.21 ERA and a WHIP of 0.97.
SATURDAY, FEB. 12
Kentucky Vs. Iowa
The Big Ten Conference sent three teams to the postseason in 2021—the conference's fourth-place team, Iowa, missed the cut at 26-18. A lack of non-conference games prevented the Hawkeyes from building a resume, but that won't be a concern in 2022.
Iowa gets several chances to show its stuff at Northern Lights, including its Saturday morning matchup with Kentucky. The Hawkeyes return Kalena Burns, Denali Loecker and Brylee Klosterman, each of the team's top three batters from a season ago. But Kentucky's powerful bats will pose a challenge to a new-look Iowa pitching staff.
Missouri Vs. Virginia Tech
Day 2 ends with fireworks courtesy of the tournament's two highest-ranked teams. A strong showing at Northern Lights could propel Missouri or Virginia Tech—or both—into the top 10. Getting through the weekend without some lumps will be a tall order, however, particularly given matchups of this caliber.
Missouri earned a top eight seed in last year's NCAA Tournament, and came one win away from reaching Oklahoma City. The Tigers again figure to be in the hunt in the stacked Southeastern Conference chase, and thus the national title picture.
Few pitching battles anywhere in the nation have the potential to be as compelling as Keely Rochard vs. Laurin Krings—should the two both take the circle for the Saturday night finale.
SUNDAY, FEB. 13
Eastern Kentucky Vs. Northwestern
A pair of 2021 NCAA Tournament teams help usher in Northern Lights' final day of action. Eastern Kentucky went 35-17 in 2021, thanks in part to the hitting of Sammi Miller.
Miller boasted a .400 batting average, a .619 slugging percentage, and was dangerous on the base paths with 16 stolen bases. Along with first baseman Carly Robinson, the Colonels bring a loaded roster into their first year of ASUN Conference competition—a league that includes fellow Northern Lights team Liberty.
Before getting to league play, Northern Lights is an opportunity for EKU to show its NCAA Tournament worthiness against postseason-caliber opponents. Northwestern is the weekend's marquee opponent for the Colonels.
Missouri Vs. Liberty
A Tigers-Flames matchup in last year's Columbia Super Regional nearly came to pass. After coming one game away from meeting for a berth in Oklahoma City, they'll get to have that showdown at Northern Lights.
Both squads close their tournament with an opportunity to score a signature victory. Missouri's home run-hitting standouts include Kimberly Wert, Hatti Moore and Amber Bishop-Riley, promising sparks at the plate.