2022 Mary Nutter Collegiate Classic
Mary Nutter Collegiate Classic: Pitchers to Watch
Mary Nutter Collegiate Classic: Pitchers to Watch
In a stacked field, here are five pitchers to watch out for on the mount at the Mary Nutter Collegiate Classic this year.
Feb 11, 2022
by Briar Napier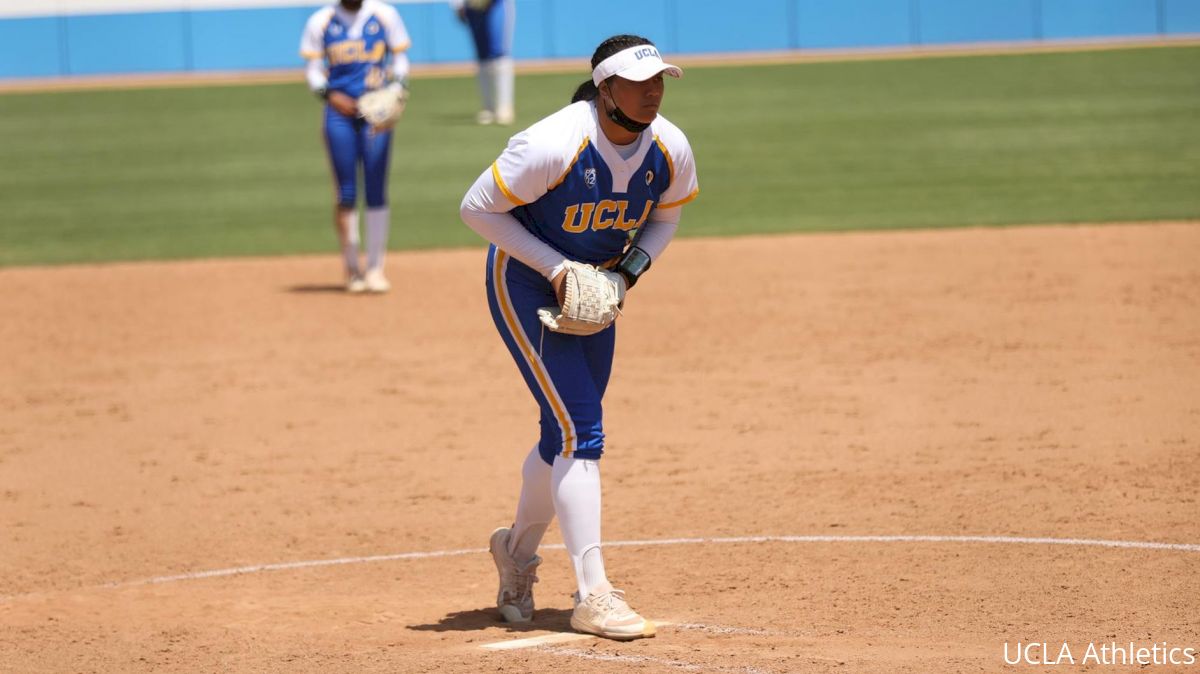 You wouldn't be blamed for finding the Mary Nutter Collegiate Classic a bit overwhelming.
A massive event with plenty of elite talent and programs on display, the Feb. 24 to 27 event in Cathedral City, California is a giant celebration of stellar softball and red-hot matchups. But without knowing who or what to look for, you may get lost in the shuffle while checking out all the games live on FloSoftball.
That's where this list below is here to help, especially if you're looking for quality pitching and world-class arms.
In a stacked field, here are five pitchers to watch out for on the mount at the Mary Nutter Collegiate Classic this year.
Megan Faraimo, UCLA
One of America's best arms last season might not even be the best pitcher on her team. Legendary Bruins hurler Rachel Garcia won her third Pac-12 Player of the Year award last season, and the deserved recognition she got sometimes meant that Faraimo would be forgotten about by opposing teams. Not anymore. Garcia has left, meaning Faraimo is finally the top dog in UCLA's rotation. She'll have no problem making the adjustment: Faraimo is 48-8 with a ridiculous 1.14 ERA in her college career, throwing complete games in 34 of 50 starts. It's almost unfair to replace a player as decorated as Garcia—but it's almost unfair UCLA has Faraimo to try it.
Nicole May, Oklahoma
Even with a record-setting offense and a 56-4 record en route to a national championship, you can't win trophies with absolutely zero pitching. As the top returner in the Oklahoma rotation, May is a pitcher to watch, going 15-2 a year ago with a 2.37 ERA and 96 strikeouts in 85⅔ innings. She was named to the Big 12 All-Freshman Team along with Giselle Juarez (23-1), often running the show on the mound. May is probably the early favorite to lead the Sooners' rotation as they aim for a second straight national title, but Jordy Bahl—last year's Gatorade National Softball Player of the Year—and Emma Guthrie, the Gatorade Oklahoma Softball Player of the Year, should be hot on May's tail.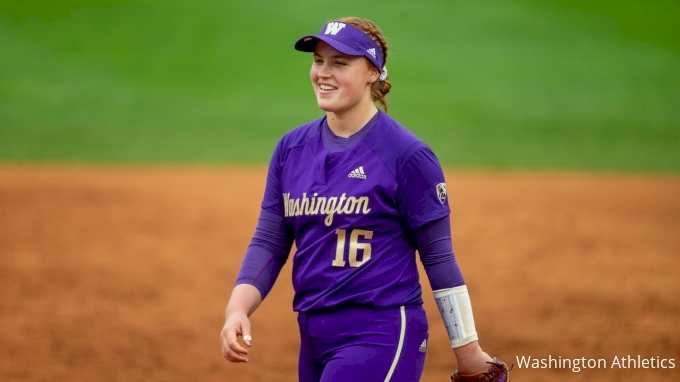 Gabbie Plain, Washington
This 2020 Australian Olympian is downright gnarly on the mound. Plain beat some talented peers, including Garcia and Faraimo, to win Pac-12 Pitcher of the Year as she recorded a national-best 32 wins. She had her best year of four decorated ones in Seattle, throwing a ridiculous 337 strikeouts in 237⅓ innings with a 1.45 ERA. She'll be the engine that takes Washington however far they go this season, looking for another First Team All-America nod in the process while adding onto her six no-hitters and two perfect games in her college career. Named a Top 3 Finalist for the USA Softball Collegiate Player of the Year last season, the Aussie could very well be in the running again.
Brooke Yanez, Oregon
You've got to do a lot to stand out among the massive number of talented pitchers in the Pac-12, but Yanez did just that in 2021. Transferring to Oregon from UC Davis (where she won Big West Pitcher of the Year in 2019) in the 2020 offseason, her first year in Eugene was cut short by the pandemic but her second was spectacular. Yanez went 22-6 with a 2.11 ERA last season, with 268 strikeouts, second only to Plain in the league, and had 10 games with double-digit strikeouts. She earned her spot on the loaded All-Pac-12 First Team with dominant display after dominant display. Ducks fans won't have Yanez for a long as she enters her fifth year in 2022, but if the Californian gets even better than what 2021 showed, they'll certainly remember her performances on the mound.
Ashley Rogers, Tennessee
Softball America has the senior as the No. 15-ranked player in their Preseason Top 100, and for good reason. After a 21-7 record as a freshman in 2019 and missing the entire 2020 season due to injury, Rogers exploded onto the scene of nationally-elite pitchers by leading the SEC in ERA (1.32), opposing batting average (.132) and finishing second in the league in strikeouts (296). She earned her All-SEC First Team selection and should be in the running for another one as the Volunteers seek a return to the Women's College World Series for the first time since 2015. Behind the arm of the Tennessee-born Rogers, there's certainly worse players to stick those hopes upon on the mound.