2022 THE Spring Games
THE Spring Games DII Preview: Augustana, GVSU Clash
THE Spring Games DII Preview: Augustana, GVSU Clash
Two Top 10 matchups highlight the Division II softball games to watch at 2022 THE Spring Games.
Feb 11, 2022
by Cori Kennedy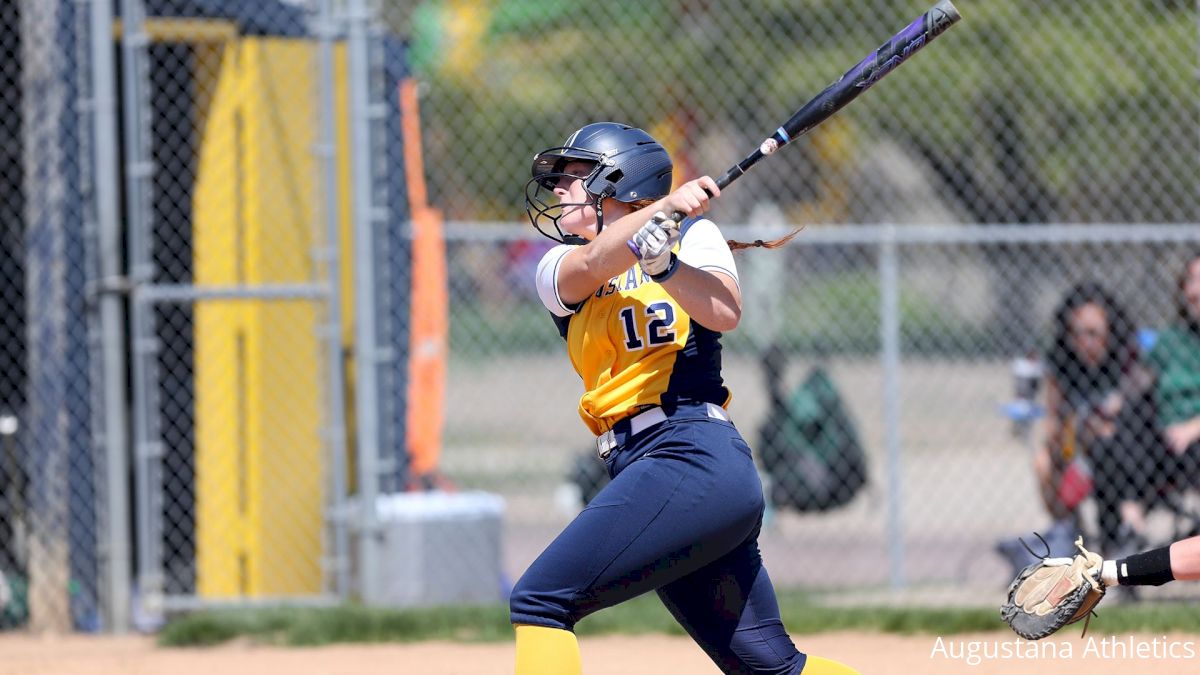 Starting February 25, NCAA Division II Softball will be back in action at THE Spring Games. Not only are there going to be hundreds of Division II teams battling it out, but we have some key matchups taking place between teams ranked in the Top 25.
Let's take a deeper look into those matchups and what you can expect from these talented squads.
MARCH 5
Central Missouri Vs. Georgian Court
This is a Top 25 matchup between No. 25 Central Missouri and No. 19 Georgian Court. In the East Region, Georgian Court fell just short of punching their ticket to the 2021 NCAA Division II WCWS, while garnering 38 wins. The team also returns its ace, Mikayla Gilbert who racked up 153 strikeouts last season. Central Missouri also had 38 wins last season and returns their entire bullpen. Georgian Court's offense will be led by All-American Alyssa Herrera, a Schutt Sports/NFCA Division II Freshman of the Year Finalist.
MARCH 8
Grand Valley State Vs. Southern Indiana
Here we have a highly anticipated rematch between Grand Valley State and Southern Indiana. The last time these two teams battled it out was back in 2019 when an NCAA II Midwest Super Regional ticket was on the line. Grand Valley State ended up winning 8-1 over Southern Indiana and later went on to an NCAA Division II WCWS appearance. Grand Valley State enters 2022 at No. 6 in the preseason polls. Grand Valley State not only returns their entire pitching staff but also a lethal offensive lineup. Southern Indiana brings much more experience to the table compared to its 2021 season. This matchup will be a tough test for Southern Indiana as they look to set the tone early on in their season.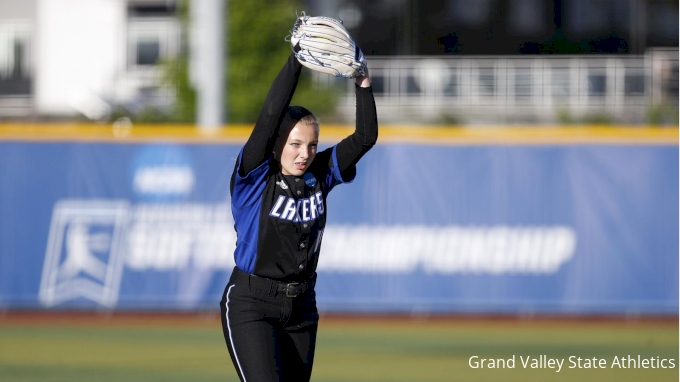 MARCH 12
Augustana Vs. Grand Valley State
Not only is this pairing a Top 10 matchup, but this will be the top game to watch for in NCAA Division II at THE Spring Games this year. No. 2 Augustana goes head-to-head with No. 6 Grand Valley State. These two squads battled it out last season at the NCAA Division II WCWS where Augustana took the W, 13-2 over Grand Valley. While both teams return nearly their entire lineup, Augustana will be left without 2021 NCAA Woman of the Year, Kendall Cornick, a unanimous First-Team All-American pick. All-American Hannah Beatus will represent Grand Valley in the circle, and in 2021 racked up 205 strikeouts through 205.2 innings of work. Augustana also has two aces up their sleeve with Ashely Mickschl, a fellow All-American, and Amber Elliot. Mickschl tallied 141 strikeouts last season while Elliot had 136. Leading the Augustana offense will be Tori Chute, a 2021 All-American and Schutt Sports/NFCA Division II Freshman of the Year Finalist, and Mary Pardo, another Viking who claimed All-American honors last season.
MARCH 16
St. Anselm Vs. West Chester
This Top 10 matchup between preseason No. 8 St. Anselm and No. 9 West Chester will also be a rematch. Last season, both these squads went the distance, punching their tickets to the WCWS and in the opening game, St. Anselm picked up the come-from-behind 3-2 win against West Chester. Both programs have some holes to fill in their lineups after losing some key players from last season, but that won't make this pairing any less exciting. West Chester will bring in more experience in the circle compared to St. Anselm after the latter lost pitching star Morgan Perry. With recent history, this appears to be one of the best matchups at this year's THE Spring Games.