2022 Mary Nutter Collegiate Classic
Jordy Bahl Headlines Newcomers To Watch At Mary Nutter Classic
Jordy Bahl Headlines Newcomers To Watch At Mary Nutter Classic
But among the standout players to watch in Cathedral City Feb. 24-27 are a variety looking to establish their own names on the national landscape.
Feb 18, 2022
by Kyle Kensing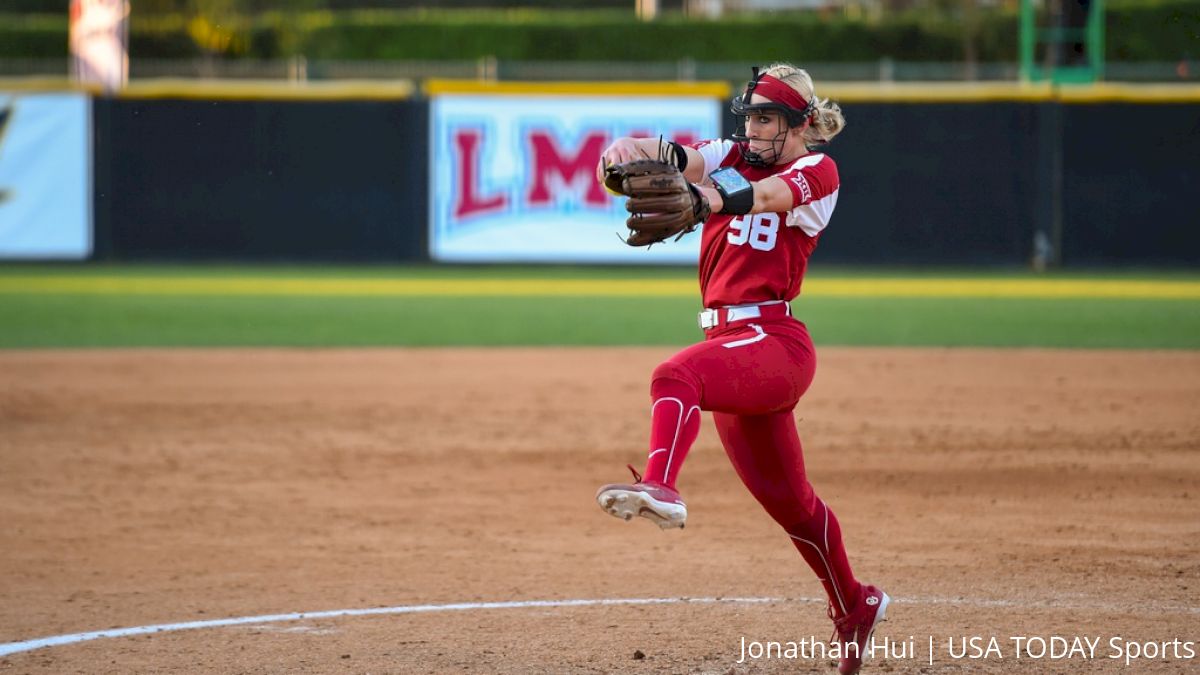 The names of the perennial Women's College World Series teams embarking on California's Coachella Valley for the 2022 Mary Nutter Collegiate Classic are some of the most well-known programs in softball: UCLA, Arizona, Tennessee, Missouri, and reigning national champion Oklahoma.
But among the standout players to watch in Cathedral City Feb. 24-27 are a variety looking to establish their own names on the national landscape.
Jordy Bahl, P - Oklahoma
One of the nation's top-rated pitching prospects in the 2021 class and last year's Gatorade National Player of the Year, Jordy Bahl added another national honor to her resume as the Wilson/NFCA Pitcher of the Week for Feb. 15.
Bahl's highly anticipated Sooners debut resulted in 24 strikeouts, no earned runs surrendered, and a pair of wins–including a complete game against UCLA.
Lair Beautae, 2B - Tennessee
Mary Nutter 2022 marks an early homecoming, of sorts, for Tennessee's Lair Beautae. Beautae graduated from J.W. North High School in nearby Riverside, California, where she was an All-California Interscholastic Federation honoree.
Beautae started each of her first four games with the Lady Vols, which included a two-run outing against FIU that includes a stolen base. Beautae is part of an impressive all-around contingent of Southern California-first-year-Lady Vols back in the Golden State for this tournament.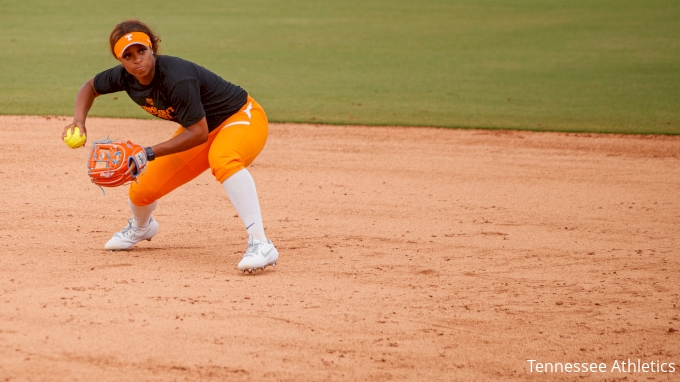 Kiki Escobar, SS - Oregon State
Registering a pair of three-hit games at the season-opening Hillenbrand Invitational marked quite the impressive start for Kiki Escobar. The shortstop out of Oxnard, California, hit well over .400 at Camarillo High School, and has fast established herself as a threat at the plate for the Beavers.
Isabella Espinoza, 2B - San Diego State
Isabella Espinoza has helped propel San Diego State to a 4-1 start with her team-leading .467 batting average. She's scored four runs on seven hits and already has a steal for the Aztecs.
Espinoza has been solid defensively early on, with a perfect field percentage and a double-play turned.
Kinsey Fiedler, 2B - Washington
The 2021 high school All-American from Lee's Summit, Missouri, made a splash in his first collegiate weekend with a home run and double in Washington's 10-5 win Feb. 12 over Arkansas. Fiedler hit .500 through the Huskies' first five games with a slugging percentage of 1.300.
Stevie Hansen, P - Oregon
One of the nation's top 10 players, according to both Softball America and Extra Inning Softball coming out of Norco High School, Stevie Hansen appears to be positioning herself as one of Oregon's primary starters, along with Makenna Kliethermes and Jordan Dail.
Hansen struck out 10 in her first two starts and compiled a 2.21 ERA.
Savannah Pola, Util. - UCLA
Just five games into her UCLA career, Savannah Pola has seven RBI, a pair of doubles and five hits in 14 at-bats. Not a bad way for the Orange County, California native to establish her presence in one of college softball's all-time dynasties.
Kaci West, P - Baylor
Liberty, Texas native Kaci West breezed through her first collegiate start with six strikeouts and a win over Arkansas-Pine Bluff. The former Texas Player of the Year also had a run and a hit through her opening weekend with the Bears.