2022 Mary Nutter Collegiate Classic
UCLA Vs. Tennessee Preview: Bruins, Vols Meet In The Desert
UCLA Vs. Tennessee Preview: Bruins, Vols Meet In The Desert
Two elite softball programs, UCLA and Tennessee, will clash this Saturday, Feb. 26 at the 2022 Mary Nutter Collegiate Classic.
Feb 23, 2022
by Briar Napier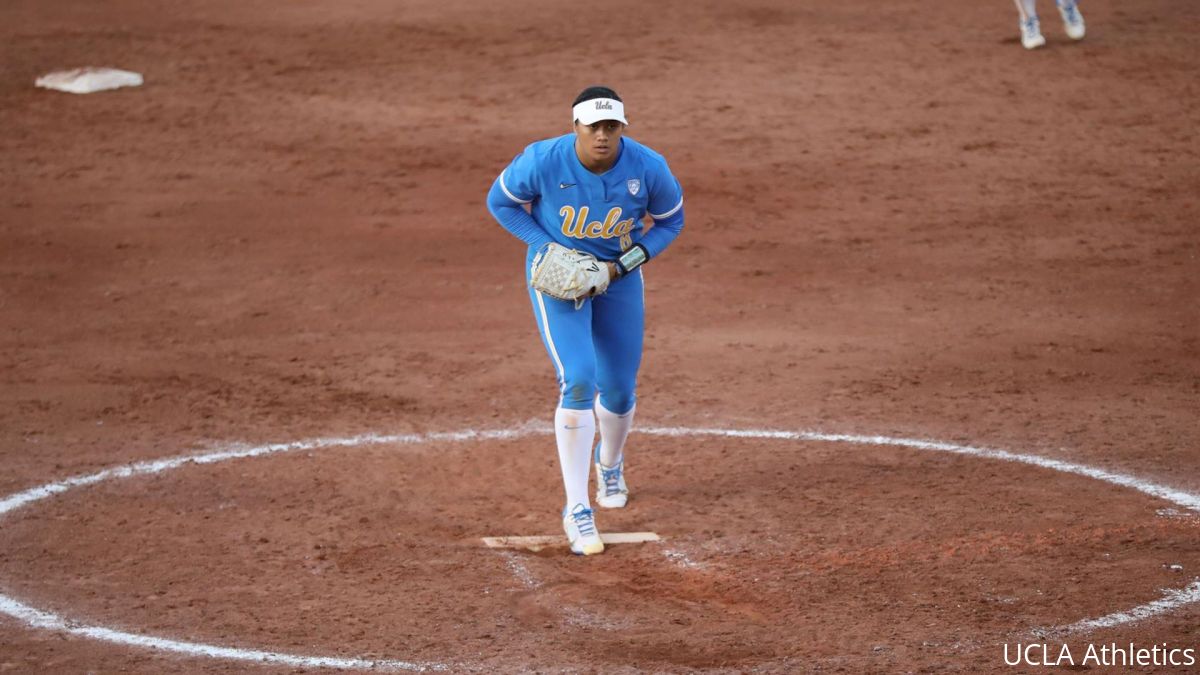 Programs never want to get left behind early in the college softball season, and UCLA and Tennessee are two teams where the idea especially applies.
With defending national champion Oklahoma looking very much like the favorites to repeat, the Bruins and Volunteers—two elite teams in their own right—need to keep pace with the high-scoring Sooners and rack up plenty of confidence down the long haul toward Oklahoma City and the Women's College World Series later this year.
But UCLA and Tennessee, each with a few losses under their belts early in 2022, have to get through each other first.
The Mary Nutter Collegiate Classic—streamed live in its entirety on FloSoftball—will play host to the clash between the two, currently scheduled for 3 p.m. PT Saturday, Feb. 26, at the Big League Dreams Sports Park in Cathedral City, California. Ahead of their massive meetup, here's what to look out for from each team as they prepare for a grind of games ahead this weekend.
UCLA Bruins
2021: 47-7, lost in Women's College World Series to Alabama/Oklahoma
2022 (so far): 7-3
The Lowdown
As the No. 4-ranked team in the D1Softball Preseason Top 25, those viewing the landscape of college softball on its surface may have been sounding alarm bells at UCLA's start to the season. But sure enough, the three defeats came in the form of a 4-1 result to defending national champion Oklahoma and extra-innings losses to two fellow top-25 teams in Northwestern and Florida State. Mishaps will happen when you play a brutal schedule like the Bruins do—but so will some stunning moments.
There was the 22-0, five-inning no-hitter in the season opener against Cal State Northridge and the complete-game dominance of All-American pitcher Megan Faraimo in a 2-1 win over then-No. 9 Texas. There's the rapid emergence of redshirt senior infielder Kinsley Washington, who, after a solid season last year in being named a Pac-12 Third Team selection, is now pacing the Bruins with some of the nation's best batting stats to date: a .531 average, five home runs and 16 RBI through just 10 games. And there's just the plain fact that programs like UCLA—holders of the most NCAA championships all-time in the sport with 12—don't have much other than winning programed into their DNA.
Faraimo, meanwhile, hasn't missed a beat this season. Even while pitching against a murderer's row of offensive talent in Oklahoma, Texas and Florida State, among others, the redshirt junior still holds a 1.83 ERA with 42 strikeouts in 30⅔ innings pitched as of Tuesday evening. But redshirt senior Holly Azevedo is making a name for herself on the bump, as well, holding a current 0.34 ERA with 29 strikeouts in 20⅓ innings as a clear and worthy No. 2 to FFaraimo—10 strikeouts in five innings against Auburn just proved the matter even more.
Getting to Oklahoma City isn't the exception to the Bruins—it's the rule. There's a clear standard in coach Kelly Inouye-Perez's program, a code that's led UCLA to two national championships since she took the helm of her alma mater in 2007. It could very well result in another one this season if UCLA can play to its full potential.
Tennessee Volunteers
2021: 42-15, lost in Knoxville Regional to James Madison/Liberty
2022 (so far): 6-3
The Lowdown
The need for redemption can be a powerful motivating tool, and Tennessee softball might very well be going through a case of it right now. Having made three straight Super Regional appearances before the 2020 season was canceled due to COVID, the Vols' return to the NCAA Tournament saw them favored to make it out of their own regional and make it back to a familiar place—only to be upended by both James Madison and Liberty in Tennessee's own home stadium
It's clear that UT isn't looking to be caught so off-guard again, evidenced by the fact that it played four top-25 teams in three days at the St. Pete/Clearwater Elite Invitational last week and awaits two more elite foes at the Mary Nutter: Oklahoma first, then UCLA. The good news for the Volunteers is that they have two of the most reliable and talented arms in the country in pitchers Ashley Rogers and Texas Tech transfer Erin Edmoundson, each of which are currently below a 1.50 ERA and have combined for 54 of UT's 62 total team strikeouts in the rotation. The skillset of Rogers, a preseason All-SEC nominee, was already well-known around the league. With Edmoundson hitting the ground running in a new place with talent of her own—the grad transfer led the Big 12 in wins (20) in 2019—the Vols have made themselves a tough squad to break on the mound.
The jury is still out, however, on if Tennessee's bats can consistently beat great teams. Against reigning All-American pitcher Gabbie Plain and Washington this past Friday, the Australia native and Olympian cleaned house, throwing a complete-game two-hitter as the Huskies thrashed the Vols 11-0 in five innings. But grad student Ivy Davis (four home runs, nine RBI) is still a powerhouse at the plate that's currently on-pace to pass the benchmark of 16 home runs she set in 2021 in her first year in Knoxville following a transfer from Arizona. In addition to that, junior outfielder Kiki Milloy is showing in the season's early days why she was a preseason All-SEC pick and participated in last summer's U.S. National Team Selection Trials: a team-leading .400 batting average, three home runs and seven RBI with four stolen bases to her name this season.