2022 Hofstra vs Elon - DH, Game 1
How Elon's McKenzie Weber Regained Her Confidence In The Circle
How Elon's McKenzie Weber Regained Her Confidence In The Circle
In her first nine appearances this season, Weber is 3-2 with a 1.53 ERA, 1.06 WHIP, three complete games, two shutouts and 21 strikeouts in 36.2 innings.
Mar 23, 2022
by Stephen Kerr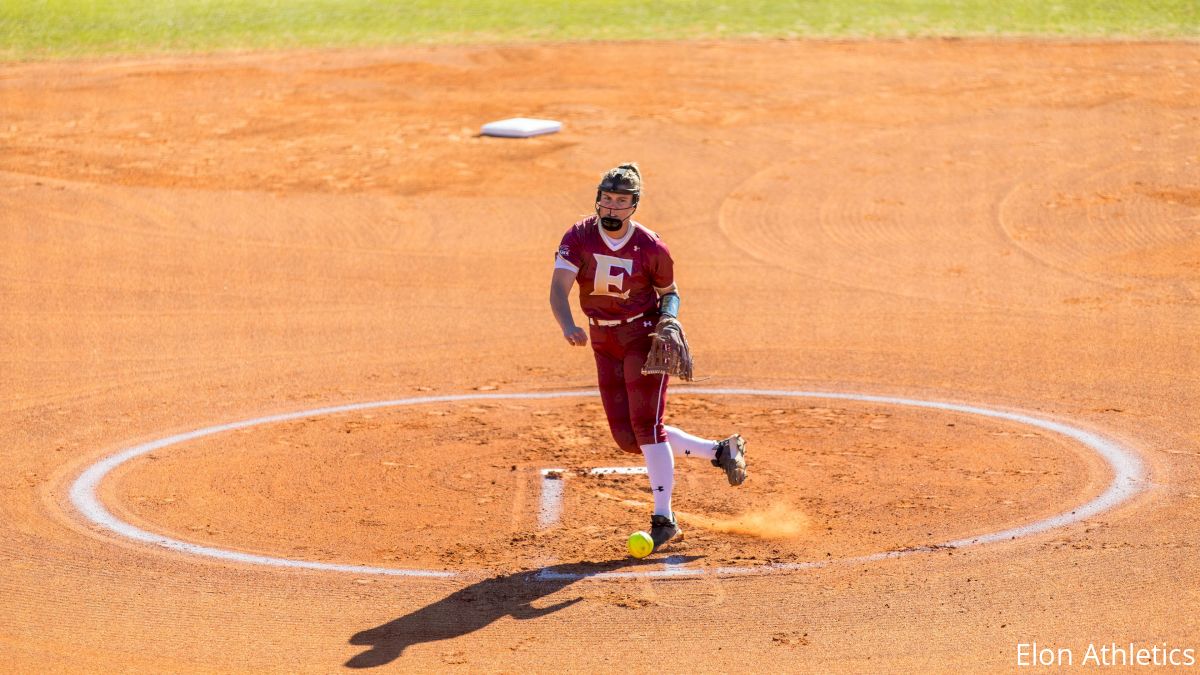 There's a Bible verse in Isaiah 40:31 that says, "But they who wait for the Lord shall renew their strength; they shall mount up with wings like eagles; they shall run and not be weary; they shall walk and not faint."
Elon University righthander McKenzie Weber uses that verse as a motivator almost daily. It has carried her through numerous challenges during her softball career including multiple knee injuries, the coronavirus pandemic, and transferring. It taught her patience and helped restore the confidence to spread her wings and become the pitcher she always wanted to be.
Weber's perseverance is paying off. In her first nine appearances this season, she is 3-2 with a 1.53 ERA, 1.06 WHIP, three complete games, two shutouts and 21 strikeouts in 36.2 innings. One of her shutouts came in a 2-0 victory over Michigan State March 4 at the Cardinal Invitational.
"That was probably my best game to date," said the 5-8 redshirt senior from Overland Park, Kansas, who transferred to the Phoenix from Wichita State following the 2020 season.
"I felt very confident in my pitches and in control of my body and mind for the first time in a while."
Weber played softball, volleyball and basketball at Blue Valley Southwest High School. In softball, she was named second team All-EKL as a freshman and first-team All-EKL as a junior while leading the Timberwolves to the state finals.
The first major injury occurred when Weber was playing basketball. She tore the ACL in her left knee after a jump shot during a varsity practice. Her second knee injury came playing softball her senior year. It had rained the night before, and her foot became stuck in the mud.
"The doctor said it shredded my ACL," Weber recalled.
During her sophomore year at Wichita State, Weber suffered a pinched nerve in her right leg. It took doctors some time to discover the cause of the injury, and she sat out the season following surgery.
Weber appeared in 11 games in the circle during her time at Wichita State, posting a 2-1 record with a 3.57 ERA in 10 appearances with two starts her freshman season. She had four strikeouts in 2.1 innings against Iowa, a season high, and five games in which she didn't give up a run. She also had one hit that season as a pinch-hitter, a double against the University of Houston.
After sitting out her sophomore year, Weber pitched one inning in relief during the pandemic-shortened 2020 season, allowing two hits and two runs. Following the season, she decided to transfer and get a fresh start.
Weber had a cousin who lived in Chapel Hill. When she decided to look for schools outside Kansas, she began contacting colleges in North Carolina. She felt an immediate connection with head coach Kathy Bocock and assistant coach Mallory Borden.
"What really drew me to the Phoenix was Coach (Borden) and the conversations I had with her," Weber recalled.
"I'd never had a good connection with my coaches, so to have that connection with her right off the bat was great for me, knowing that I would be supported by and have a belief from my coaches. That's important to me."
Last season, Weber appeared in 13 games for the Phoenix, going 2-5 with a 5.43 ERA in seven starts. She was third on the team in innings pitched (47.2), and struck out a season-high four batters against UNCG. She also pitched a complete-game shutout against the College of Charleston.
Bocock, who became interim head coach in 2012 following two seasons on the staff as an assistant, happened to be searching for a transfer pitcher at about the same time Weber was in the process of transferring. Bocock had extensive conversations with McKenzie and her mother Angela, about academic and athletic goals.
"It just fell into place," Bocock said.
"Sometimes transfers are kind of like freshmen. It takes them a little time to get acclimated to where they are. Sometimes, you've got to just play things out and let things go. That's what's happening right now. Things are falling into place for McKenzie."
Weber credits assistant Taylor Waldrop, who handles the pitching staff, for being the pitcher she has become. Waldrop, who joined the Phoenix last fall after serving three seasons on the staff at Piedmont University, pitched at Tennessee Tech where she led the team with 10 wins and 84 strikeouts her senior season.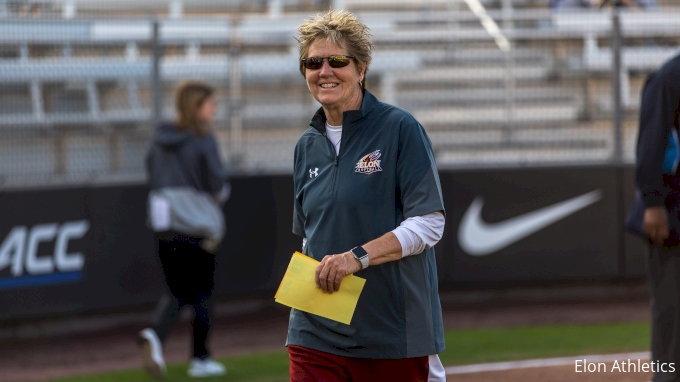 Waldrop has only worked with Weber for a short time, but is impressed with her leadership qualities when she's in the circle.
"With pitchers, sometimes it's easy to let the game get too fast," Waldrop explained.
"When she's in those big moments and being competitive, she doesn't let anybody else see that maybe things are going on in her mind. Mentally, she stays really strong."
In the shutout win over Michigan State, Weber allowed four hits and struck out two while throwing just 71 pitches. She benefited from several great plays from the Phoenix defense. In the top of the first with a runner on second and two outs, a Spartan runner attempted to steal third but was thrown out by catcher Carley Davis to end the inning.
The leadoff batter reached on a single in the top of the second. Weber retired the next two batters before a stolen base put another runner in scoring position. After a single to left, the runner attempted to score from second but was thrown out by outfielder Rebecca Murray, ending another threat.
Weber was also aided by lineout double plays converted by Gabi Schaal in the sixth and seventh innings. Having a solid defense behind her gave her an added sense of comfort and allowed her to attack batters with confidence.
"If (Rebecca) hadn't thrown out that girl at home, that would have been a completely different game," Weber said.
"For Gabi Schaal to get two double plays, that brought us more momentum and allowed us to be able to score the next inning."
The injuries and extended layoffs have taught Weber to appreciate every opportunity she gets to play the game.
"Being able to watch the game is one thing, and to play the game is another," Weber explained.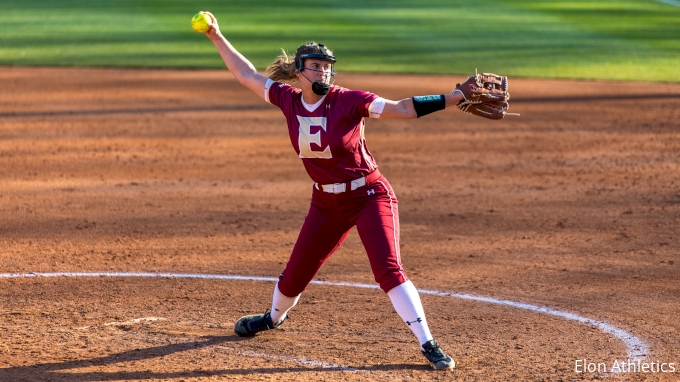 "Spending most of my first three years watching the game hurt, I just yearned to be on the field again. I don't take it for granted anymore. I know each pitch could be my last. Something could happen, a ball could come at me or I could twist my ankle. I take every pitch and try to make it my best."
But Weber also wants to finish her final season on a high note. She's found a team and a coaching staff that believes in her. The verse in Isaiah 40 is a constant reminder that God will give her the strength to push through adversity and overcome even the greatest challenges.
"That helps me from day to day, especially when I was injured and when things don't go right," she said.
"Stuff happens. (Softball) is a game of failure. Just being able to work through that, I know I'll have the strength to be able to accomplish my goals."