2022 Georgetown vs Villanova
Alyssa Chavez Amid Career Year For Georgetown Softball
Alyssa Chavez Amid Career Year For Georgetown Softball
Originally attending Georgetown as a graduate student to work on her Masters degree, Chavez found herself recruited by the school for softball, too.
Apr 8, 2022
by Briar Napier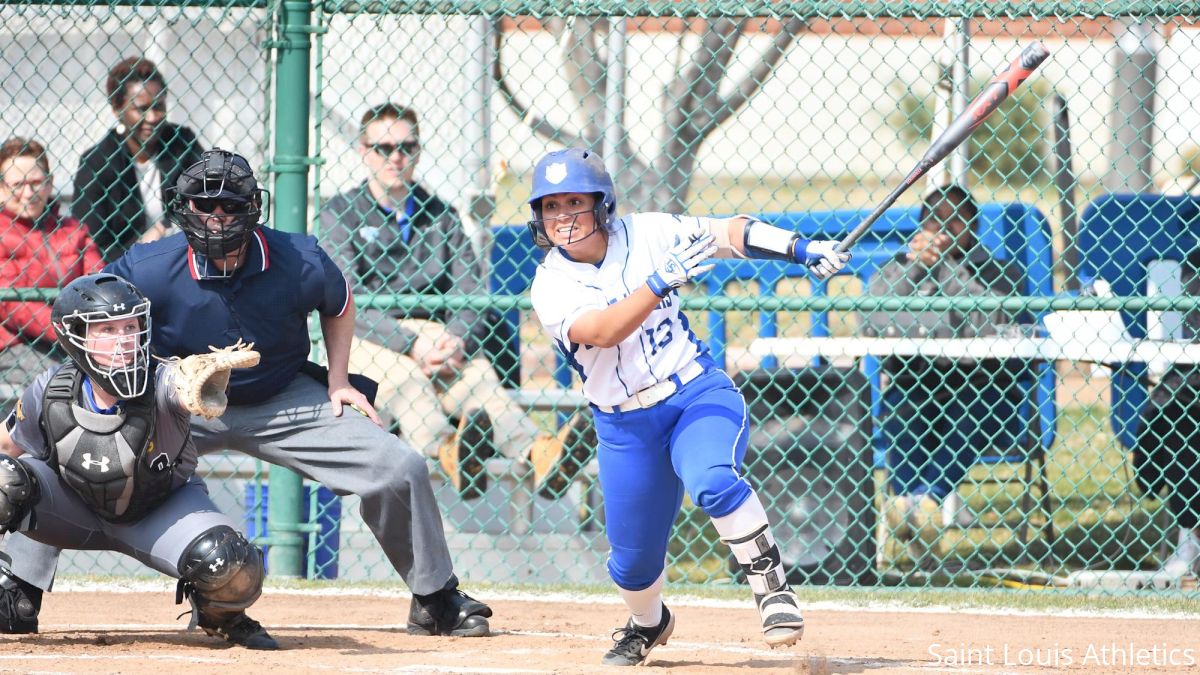 Alyssa Chavez's college softball career was supposed to begin and end in the Midwest. Multiple times.
The graduate student from Fishers, Indiana had a solid four-year career playing at Saint Louis, a stretch in which she started 131 of 140 games played as a reliable piece of the Billikens' lineup at catcher.
Of course, her 2020 season—like the rest of the college softball world—was cut short due to COVID-19, with the NCAA later granting players affected by the cancelation an extra year of eligibility. Even then, softball at first wasn't on the mind of Chavez. She graduated from SLU and was planning on being a grad student at Georgetown after being accepted to the school based solely on academics.
"I wanted to set my sights on a master's program that would take me very far in life," Chavez said.
"That's how I got to Georgetown, I applied for their master's of sports industry management program. I got in, I graduated from SLU … (and) I committed to going to Georgetown for academics."
But once Chavez's final season with the Billikens ended and she officially entered the transfer portal, potential suitors came calling—including Hoyas softball coach Pat Conlan. With a little bit of persuasion, the coaching staff eventually convinced Chavez to bring much-needed experience to Georgetown's softball roster.
And what a coup she's been.
Through 29 games in her career in the nation's capital, Chavez is currently on-pace to smash many of the career-best marks she set at SLU as a vital piece of a Hoyas (12-17) team back on the field after skipping out on the entire 2021 season.
With all of the program's turmoil over the past two seasons, Georgetown needed stability—and it got it from an unusual place.
"Cam Kondo and I have been the only players that played this last season," Chavez said.
"So it's just coming in with that type of approach of like, 'I've been here before.' Trying not to make it bigger than it is I think has been a really big thing for me this season."
Chavez is currently second on the Hoyas with a .341 batting average that's only behind senior Mae Forshey's .354. Her personal career-best numbers in average, RBI and home runs, however, are almost certainly going to be smashed if she keeps up the stretch she's on.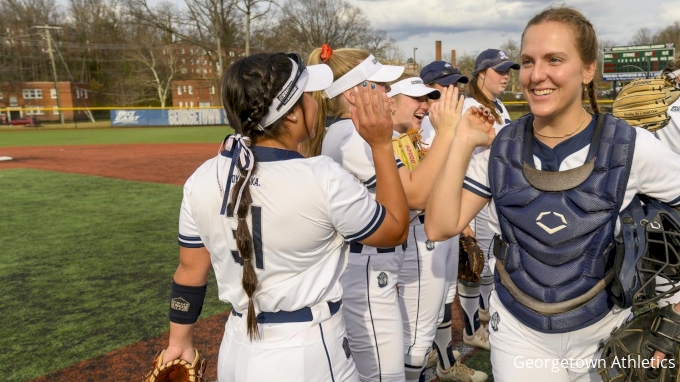 The high mark for Chavez's single-season RBIs at SLU was 27 in her senior season—she has 23 for the Hoyas right now. Her best yearly slugging percentage with the Billikens was .461 in 2018—it stands at .580 thus far this season.
Chavez credits the easygoing environment in the dugout for letting her play loose and confident.
"I think that Coach Gabby (Elvina) and Coach Pat create a really great environment," Chavez said.
"[They're] like no pressure, play relaxed and they just make it very clear that they believe in you. And just having that kind of support has meant so much to me this season. I think that's what's allowed me to just go out there and play the game I've been playing for so long and not make it bigger than it is."
Georgetown hasn't gotten off to a great start in BIG EAST play, as it currently sits 2-5 as of Wednesday against conference foes. But, six of those games came against the league's current top-two teams in UConn and Providence.
Still, Chavez remarked that it was a welcome feeling to play in a competitive softball league after three full seasons in the Atlantic 10, which included dominant teams that went undefeated (UMass in 2018, 21-0) and near-undefeated (George Washington in 2021, 23-1) in league play during her time at SLU. With the Hoyas being responsible for one of table-topper UConn's two league losses thus far, the every-game-matters mentality of the BIG EAST excites her.
And considering the run of form Chavez is on now, who's to say that Georgetown isn't to be reckoned with down the regular-season stretch?
"I really love playing in the BIG EAST," Chavez said.
"It's always been a conference that I've admired, like just watching them play. So I'm very grateful to be a part of that conference this year, and to be playing these great teams, because it's great competition. … Anyone can take the title, which I think is amazing, because it truly does feel like a battle to the top."