2022 Creighton vs Butler
Butler Ace Karli Ricketts Hits Her Stride
Butler Ace Karli Ricketts Hits Her Stride
An All-BIG EAST First Team selection in 2021, Ricketts followed that up with 111 strikeouts in 98⅓ innings so far with a .176 opponents' batting average.
Apr 20, 2022
by Briar Napier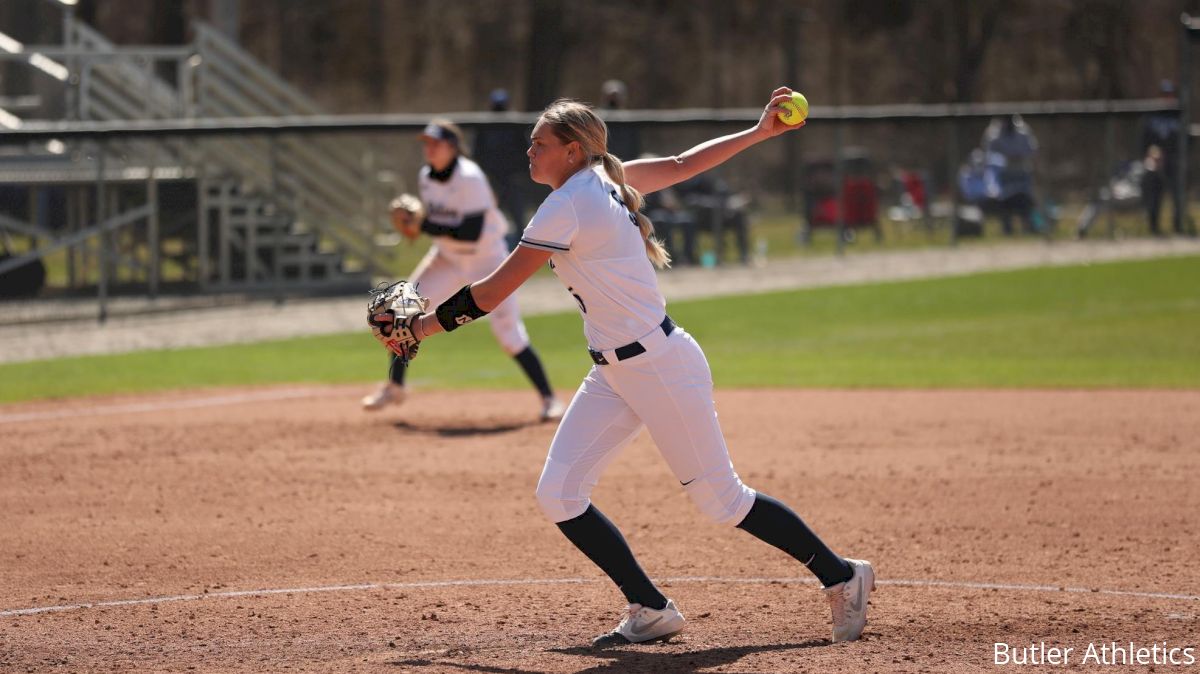 It took awhile for Butler and Karli Ricketts to get to the point they are now.
Ricketts, like many fourth-year softball players in her position, hasn't exactly had a normal college career. There was the freshman introduction to the college game that most players need time to get used to, then two years of COVID-19-related schedule hiccups that threw consistency for a loop.
Suddenly, with Ricketts barely settled in and knowledgeable about how playing a college softball season is supposed to go, the Indianapolis native is now a senior for her hometown school. Such is life sometimes.
"I know I'm a senior now, but it seems so natural to me now," Ricketts said.
"I'm throwing the same pitches that I was freshman year, but I think it's just getting in the groove of not making those smaller mistakes. And trust me, they happen."
Ricketts said that she'll be returning to Butler for an extra year of eligibility granted by the NCAA in response to the 2020 season's cancelation, which will undoubtedly be a big return for the Bulldogs in 2023.
Ricketts is throwing effective numbers in numerous pitching statistics, and she's been the ace of the rotation behind Butler's 23-14 (9-5 BIG EAST) start as of Friday afternoon. An All-BIG EAST First Team selection in 2021, Ricketts has followed that up with 111 strikeouts in 98⅓ innings to date with a .176 opposing batting average allowed. At that pace, she'll easily eclipse career-best marks.
Most importantly for her team's fortunes, Butler has been improving right along with her. After winning just 16 games in Ricketts' freshman year, 15 in the canceled 2020 season and 17 in 2021, the Bulldogs feature the most complete team in the pitcher's tenure. The likes of Lauren Fey (.380 average) and Monique Hoosen (23 RBI) are taking on elevated roles in the batting order—and Ricketts' is taking notice of the lighter weight on her shoulders.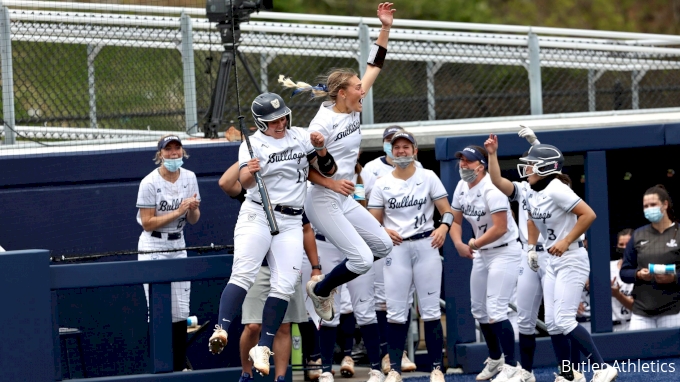 "This year our hitting has been so dominant that as a pitcher, it's really relieving," Ricketts remarked.
"Typically in the past if we got down in the game, that was typically it and we weren't really able to come back from that and we would typically end up losing that game. But this year, there's been multiple times where we were behind in the beginning of the game and we've rallied at the end."
Butler finished dead last in the BIG EAST during Ricketts' freshman season, and a 6-11-1 finish in league play in 2021 saw the Bulldogs finish smack-dab in the middle in fifth. This season marks the first time in Ricketts' career that she's been able to have a proper swing at the top of the conference crown.
A menacing foe in UConn currently leads the top of the table at 27-13 overall (14-2 BIG EAST), but the Bulldogs were responsible for giving the Huskies one of their two league misfires on the year via a 6-2 win April 1 in Indianapolis.
Ricketts believes that Butler hasn't reached its full potential yet, with flashes against the likes of UConn and other top-half opposition (including series wins over Villanova and DePaul).
Those moments of playing their best against the best are something that Ricketts and Butler can finally say they're looking forward to with confidence. After all, they've gone through plenty together to get there.
"I could go to anybody on this team and they would be there for me," Ricketts said of her squad.
"And I think that's one of the biggest things about this team is that we're all playing for each other and there for each other. And we still have so much more left to prove. We might not come out as number-one seed, but if we make it to the tournament, we're definitely going to prove ourselves."