2022 PGF Nationals 18U Premier
Rising Star: Aminah Vega Follows Passion, Hopes To Continue Success At Duke
Rising Star: Aminah Vega Follows Passion, Hopes To Continue Success At Duke
Aminah Vega played other sports growing up in Florida. She was a gymnast but quickly realized softball not only was her passion, it was her best sport.
Jun 29, 2022
by Stephen Kerr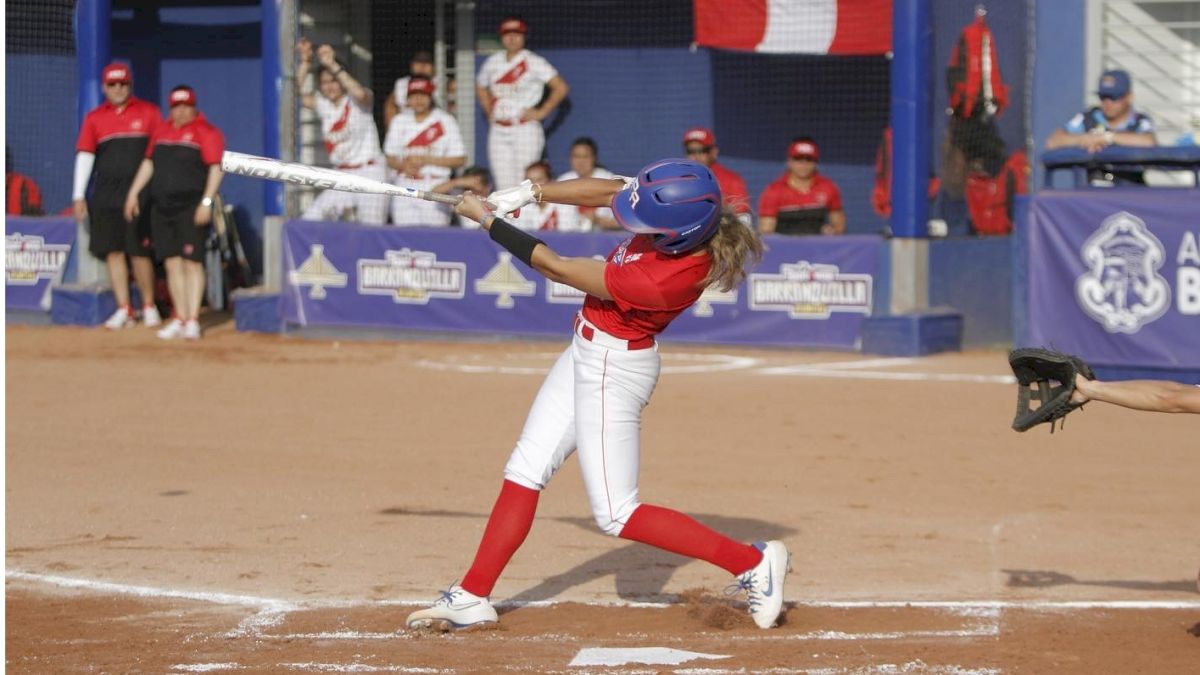 Tony Vega still can recall the day his daughter Aminah came to him and his wife, Issella, begging them to let her play softball. She was 8 years old and already had been watching her older brother Antonio play baseball.
What Tony wasn't prepared for, however, was how quickly and easily Aminah picked up the finer points of the game. The way she swung a bat and threw a ball made her look as if she'd been playing for years.
One day during a rec league game, Aminah was running from first to second. The ball got there first. Unfazed, she did a hook slide and reached for the base with her hand.
Tony was shocked. He turned to Issella and asked, "do you realize how impressive that is? That is unbelievable."
Tony, who played for the USA 14U Junior Olympic Team and was a catcher at Miami Dade College, didn't know much about softball, but he knew enough to realize his daughter already had the instincts to be a special player even at such a young age.
Aminah spent much of her early years traveling with the family to watch Antonio, who went on to play at West Virginia as a third baseman. She also gives a lot of credit to her dad for making her into the successful player she has become.
"The most important thing he's taught me is no matter how hard you work, there's always going to be some peaks and valleys," said Vega, a middle infielder for Lady Dukes 18U Lamar who will begin her college career at Duke this fall. "That was something I never understood because I work every day. He taught me that your game is 99% mental, and you're not always going to be the best. Having my dad as my coach while growing up has taught me so much."
Vega's work ethic is as impressive as her instincts. She rises at 4:15 three mornings each week and only allows enough time to grab a snack and her water bottle before getting in the car to work out in the gym. She returns home to do homework until it's time to leave for school, then comes home in the afternoon to get in another workout with her dad.
Even Lady Dukes coach James Lamar can't help but marvel at Vega's intense dedication to the game.
"She's a winner," said Lamar, who founded the Lady Dukes in 2016 with his wife, Duke head softball coach Marissa Young. "She's incredibly committed to working hard. For me, the more kids I have on my team like that, it's easier to coach those kids because when I ask them to find another gear, they can find it."
Vega played other sports growing up in Central Florida. She was a Level 4 gymnast but quickly realized softball not only was her passion, it was her best sport.
"Even though I was good at other sports, (softball) was the most fun, and I thought I was going to be the best player," Vega said.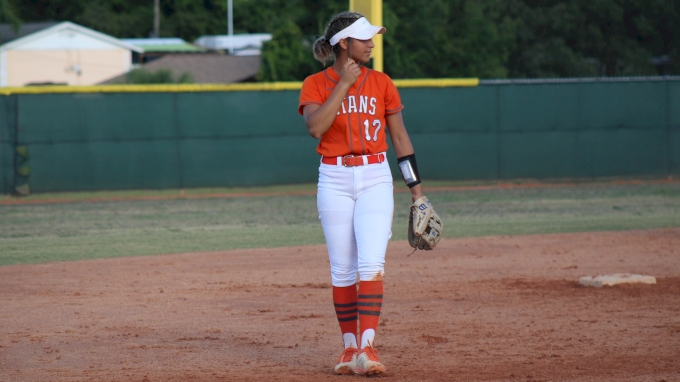 Vega played for the Gainesville Gold the majority of her travel ball career. She realized that to play at the college level would require facing stiffer competition and constantly being pushed to earn a spot. In the fall of 2020, she joined the Lady Dukes 18U squad. During her second practice, she quickly got a taste of the intensity Lamar expected.
The team was conducting infield and outfield drills, and Vega failed to dive for a ball hit up the middle. Lamar immediately called her out.
"He yelled at me for not diving for it," Vega recalled. "It was the first time I'd gotten yelled at for not diving because I'm usually going to dive if I think I can get it. I thought that was so special because it was such a growing moment. I learned if I don't give my all on this field, I'm either going to get my position taken or I'm going to have consequences."
Acquiring that mindset has helped Vega prepare for big moments.
In 2019 and 2021, she had the opportunity to play for the Puerto Rican National Team. In her first appearance, she started at second base despite being the youngest player on the squad.
During a game last year, the team was down one run against Peru when Vega came to the plate with runners on second and third. She lined a ball off the fence for a triple, putting Puerto Rico ahead to stay. While she doesn't shy away from pressure, she believes coming through in big moments is just another way of doing her job.
"She's grown up so much between the ears as far as being a better hitter and (having) better discipline," Lamar explained. "She's not going to chase bad pitches out of the zone. She'll take the walk, she'll pass the bat and let the next person do their job. The pressure of being that kind of player, handling it and being responsible is remarkable at that age."
Shortly after returning home from that series, Vega was diagnosed with Graves Disease, an immune system disorder resulting in the overproduction of thyroid hormones. It was one of the biggest challenges she's had to face in recent memory.
"That took a big toll on everything that was going on in my life," Vega said. "That was one of the biggest things I've had to overcome since I've turned 18."
Vega starred for four years at University High School, leading the team to the regional finals her senior season. As a junior, she slashed .609/.750/1.421 with 13 homers, 30 RBIs, 51 runs, four triples and five doubles. The team made it to the state semifinals.
She earned 2021 Volusia County Player of the Year honors and was Florida Dairy Player of the Year runner-up.
Originally committed to Central Florida, Vega decided Duke would be a better fit. She changed her commitment to the Blue Devils last November during National Signing Day. Her mom made Duke shirts for everyone in the family. The signing took place in the lecture hall at school.
"Having a family environment and friends being there to support me, that was cool," Vega said.


Congrats Aminah Vega #17 on your commitment to Duke University. Great Day for the Duke Blue Devils, you just landed arguably the best player in the 2022 class. Congrats, we are so proud of you @aminahsole. #BangBang #Weaintdoneyet pic.twitter.com/qwG14pSYta

— Lady Dukes Lamar (@LadyDukesLamar) July 20, 2021
Since taking over as the first head softball coach at Duke in the summer of 2015, Marissa Young has built a winning program in a short time. The Blue Devils won their first ACC Championship title in 2021 and clinched a No. 13 seed in their first NCAA Tournament appearance. The team finished this past season ranked 12th in the final USA Today/NFCA poll after making its first Super Regional appearance.
Young is impressed with Vega's quickness, smooth hands, versatility and softball IQ.
"She is a coach among her peers, a student of the game, always looking to better herself and those around her," Young said in a statement following the signing. "Aminah is one of the best leadoff hitters with her high on-base percentage and ability to hit for power to all fields."
If Vega is intimidated by making the transition from travel and high school ball to an NCAA Division I program, she doesn't show it. After all, she's already experienced big moments playing for the Lady Dukes and being on an international stage. Her excitement to begin a new journey with a young but successful program is contagious.
"I'm looking forward to being in a fun environment, being on a schedule and playing with girls I'm going to soon call my family," Vega said. "I'm going to have so many experiences and be in a good education system. I'm hoping we can win a College World Series by the end of my four years."
Vega's intensity combined with a fast-rising program makes that goal as attainable as any she has achieved.