2022 PGF Nationals 18U Premier
Rising Star: Hotshots Ace Ava Brown Focused On Sendoff For Teammates
Rising Star: Hotshots Ace Ava Brown Focused On Sendoff For Teammates
Ava Brown isn't naïve. She's the first to acknowledge that nobody's perfect, and even the best athletes can struggle at times. Her teammates inspire her.
Jul 13, 2022
by Stephen Kerr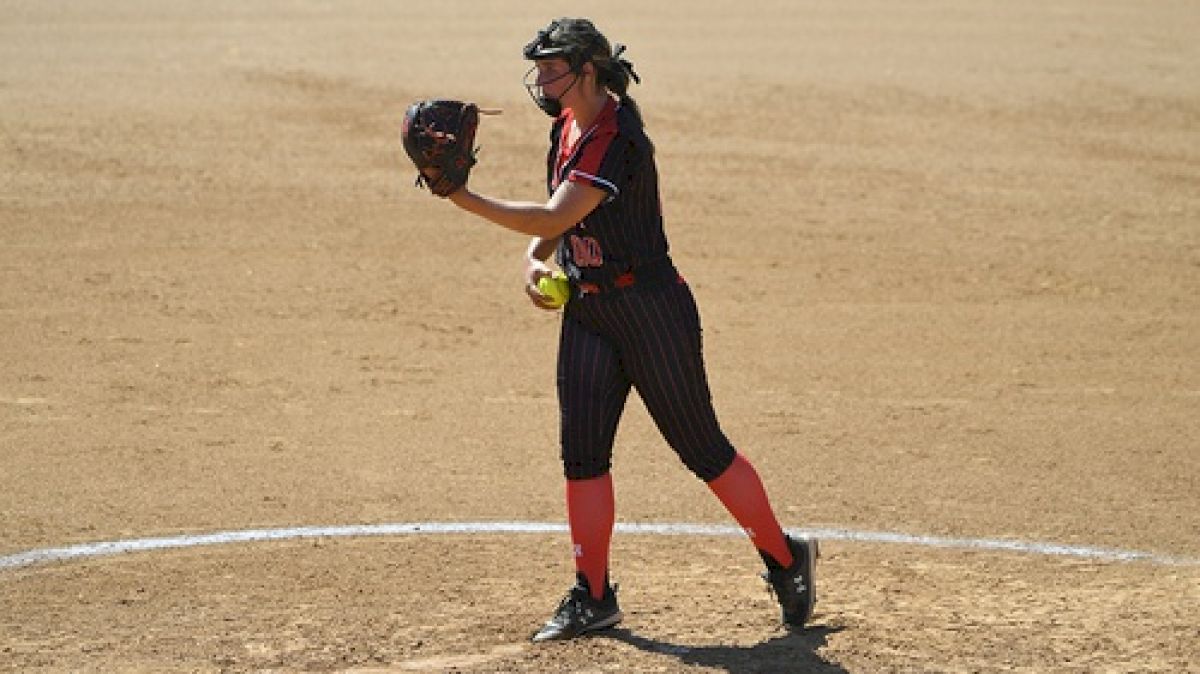 As much as Ava Brown loves to win, she hates losing even more.
To her, a loss doesn't always come by way of the other team. Beating yourself can be even more frustrating than losing to an opponent who was better than you that particular day.
The 5-foot-8 pitcher/first baseman for Lake Creek (Texas) High and Hotshots Premier 18U Nelson isn't naïve. She's the first to acknowledge that nobody's perfect, and even the best athletes struggle from time to time.
So where does this ultra-competitive drive come from?
"My teammates," said Brown, a 2023 University of Florida commit. "I always play for the people behind me because I know if I play for them, they'll play for me. That's what's great about (the Hotshots). You don't always have to be perfect to win. Everybody around you is just as good as you and wants it just as bad, whether they're playing or not."
There have been disappointing losses, like the 2018 PGF Championships, when the Hotshots lost two consecutive games to finish third. During her junior year at Lake Creek, the Lions made it to the fifth round of the state tournament, only to fall to the eventual champions.
Fortunately for Brown, losses have been few and far between over the past year.
In early June, Lake Creek captured the Class 5A state championship. The Lions took no prisoners as they roared through the 2022 season with a 41-0 record, including a 7-0 win over Georgetown to clinch their first state title.
Brown, named Texas Gatorade Player of the Year and All-Greater Houston Pitcher of the Year, gave up one hit and struck out eight in the complete-game shutout. She earned Most Valuable Player honors for the tournament.
Lake Creek's Ava Brown named Texas Gatorade softball player of the year https://t.co/6ExXhGRmGf pic.twitter.com/aJLMDDwZsM

— Conroe Courier (@ConroeCourier) June 9, 2022
Brown finished the season 31-0 with a 0.46 ERA, 335 strikeouts and a .109 opposing batting average over 183.1 innings. She pitched a perfect game against Kingwood Park last April with 14 strikeouts. Her numbers at the plate were just as impressive, slashing .406/.444/.779 with 10 homers, 43 RBIs and 10 doubles.
The Lions finished the season ranked No. 1 in the USA Today poll and were heavily favored to win a championship. Still, the perfect season came as a surprise to Brown.
"With high school, you never know," she said. "You run into so many people you play in select ball. When you face a team that's got three or four select girls you know, it could go either way. I always thought we had a chance to win, but I didn't always know if we would go undefeated."
As sweet as that title was, it didn't compare to the Hotshots winning their 11th PGF National Championship last summer.
"It was a battle," Brown recalled. "Even though we had some ups and downs with injuries and mental struggles, our team always finds a way to bring everything together, especially when it comes down to the wire. We know how to get things done when they need to get done."
Brown began playing softball for her grandfather, Darryl Pitcock, who coached an 8U All-Star team. That's when she caught the eye of Hotshots coach Nathan Nelson, who watched her for several years and began developing her in 12U.
"At the time, we had two kids that were older than her," Nelson recalled. "She eventually passed (them). She's matured, she holds herself accountable. Inside the softball diamond, she's an animal. Outside of it, she's a beautiful young lady who has a big heart and cares about everybody and not just herself. That's one thing that impresses me most."
Brown began pitching early in her travel ball career, but it wasn't until 14U that she began developing her skills in the circle, throwing every day and gaining confidence.
"Mentally, I had to convince myself that I could be a good pitcher if I worked for it," Brown explained. "Honestly, when I was younger, I never considered myself a good pitcher. I've always been a better hitter than a pitcher growing up."
Since then, Brown has developed into the ultimate two-way player. She can hit the ball to all parts of the field and is quick to make adjustments in the circle during a game. Nelson closely monitors her time at first base, especially during the hottest parts of the summer. But, he finds a way to get her bat in the lineup almost every day.
"You see a lot of writeups about these two-way players, but at the end of the day, Ava's a two-way player," Nelson said. "She can pitch, she can throw and she can play a really good defensive first base."
Being a two-way player does have its challenges, as Brown is the first to admit. It isn't always easy to separate her performance in the circle from hitting.
"Pitching in itself is very challenging mentally because every single hitter on every single team is a good hitter," she said. "So, every attack plan has to be spot-on, or you're going to get hit. Having to separate a bad at-bat from going out on the mound and having to create a different game plan, that's hard sometimes."
Brown went to numerous college softball camps and considered Alabama, UCLA, LSU, Oklahoma and the University of Texas. Florida wasn't on her radar initially, but after her grandfather convinced her to attend a Gators camp, she immediately felt a connection with head coach Tim Walton and his entire staff.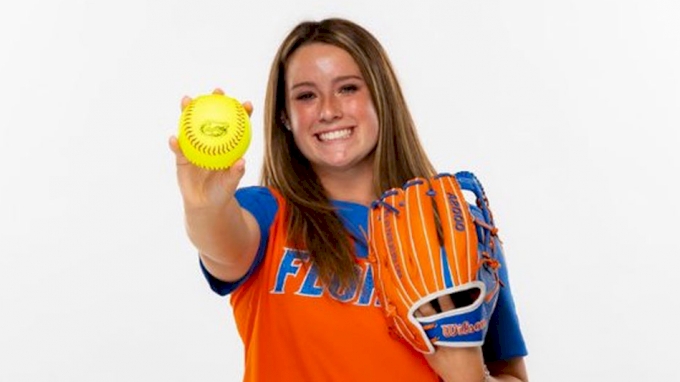 "I love all of them individually," Brown said. "They're so different from each other, which I love. The atmosphere was so amazing, along with getting to meet some of their girls and hear some of the things they had to say about football games and different things Coach Walton takes them to do. I felt like it fit me and my personality so well. My parents felt the same way."
To Nelson, Brown is one of those players that can put a team on her back and lead by example.
"She puts in a ton of work to show she is one of the captains of the team," he said. "She's ready to put the team on her back whenever they're facing adversity."
An avid shopper, Brown takes buying clothes and shoes as seriously as her responsibilities on the softball field.
"I like buying random shoes that go with one or two outfits," she said with a chuckle. "Those are my favorite shoes because I wear them once, maybe twice, but it won't be within the same year. So, people still think they're new."
As she prepares for her senior year of high school, Brown continues to work hard in the gym to prepare for collegiate ball and the intense workouts that come with it. Another PGF championship or two would be the icing on the cake.
"I want to win it for (our 2022 commits) and be able to send them off on a good note, hug them and cry happy tears with them - not sad tears," Brown said.