2022 PGF Nationals 16U Premier
PGF 16U Nationals Feature The Stars Of The Future
PGF 16U Nationals Feature The Stars Of The Future
The PGF 16U Nationals bring some of the best and brightest young softball players in the nation to Southern California.
Jul 14, 2022
by Kyle Kensing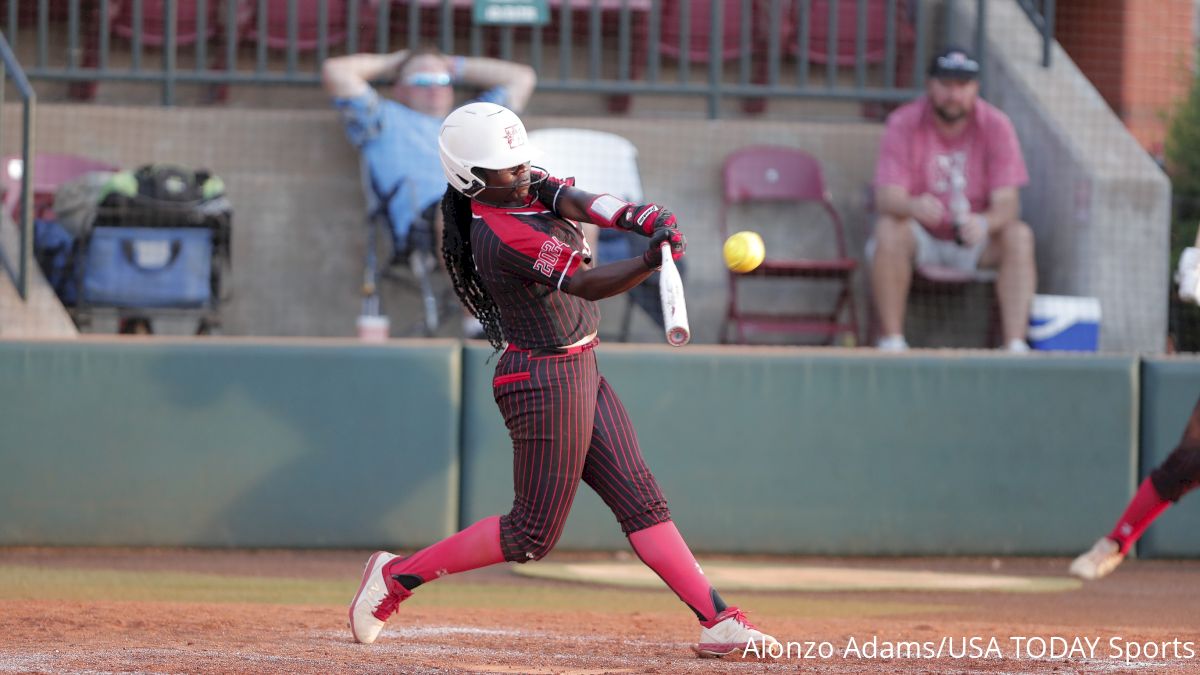 Softball's future stars take the spotlight today, with the nation's top 16U clubs squaring off in Orange County, California, for the Premier Girls Fastpitch National Championships.
The tournament begins July 22 and runs through July 30 and features teams from each region of the country–including Texas, from where defending champion Hotshots Premier hails.
Hotshots Premier comes into the PGF Nationals at the culmination of what's been an outstanding summer for the club. The team won at the Top Club National Championships in June, and the Triple Crown Fastpitch Fourth of July showcase earlier this month in Colorado.
Along the way, Hotshots coach Steve Jones wrote in an email that the club "overcame some real adversity to win the first two national events."
Adversity will again be a challenge for Hotshots premier along with the loaded field of competition, as the team deals with injuries. But Jones touted both the depth and cohesion of his club as it prepares to embark for California.
"We have the big name special athletes, but our team wouldn't be as successful as it has been without the entire roster of players who all carry a true we-over-me approach to this game," he wrote.
"We hit as a unit, pitch as a unit, defend as a unit, win as a unit and lose a unit."
Among the squads looking to unseat Hotshots Premier in Orange County include a squad from the outstanding Tampa Mustangs organization. The Mustangs lineup includes a pair of Div. I commits in Dania Brooks (South Florida) and Isabella Vega (UCF).
Carolina Impact with longtime college coach Monte Sherrill makes the cross-country trek to SoCal, and the club boasts its own lineup of future D-I standouts. Infielder Heather Vaughn is pledged to the University of Virginia, while pitcher Kadie Becker is committed to Charlotte.
Then there's Georgia Impact, which converges on California featuring pitcher Morgan Reimer, Legacy and Legends Softball's No. 2 overall-ranked prospect in the 2024 signing class.
2 games and 2 wins today! 😁
I pitched 4 innings with 8 K's, allowing one hit, no walks, and 0 runs. Here is a double I hit as a pinch-hitter! 🥎 @georgiaimpact06 @Los_Stuff @TopPreps @IHartFastpitch @CoastRecruits @SBRRetweets pic.twitter.com/uHnHxe2zf9

— Morgan Reimer #15 (@morganreimer_24) July 9, 2022
The Golden State is well-represented at PGF Nationals, featuring some of California's top-ranked squads–among them USA Athletics and the California Bombers.
The upstart Bombers out of Chino Hills in Los Angeles County are coached by former UCLA star Amanda Kamekona, and earned their place in the PGF National Championships in dramatic fashion.
Other Western clubs to watch at the PGF Nationals include the Oro Valley Suncats, representing the Tucson area, and the Arizona Storm out of Phoenix.