2022 PGF Nationals 18U Premier
Rising Star: Thunderbolts' Larissa Preuitt Set To Roll With The Tide
Rising Star: Thunderbolts' Larissa Preuitt Set To Roll With The Tide
A recent graduate of Hartselle High School, Preuitt was named the Alabama's Gatorade Player of the Year following an outstanding 2022 season.
Jul 15, 2022
by Stephen Kerr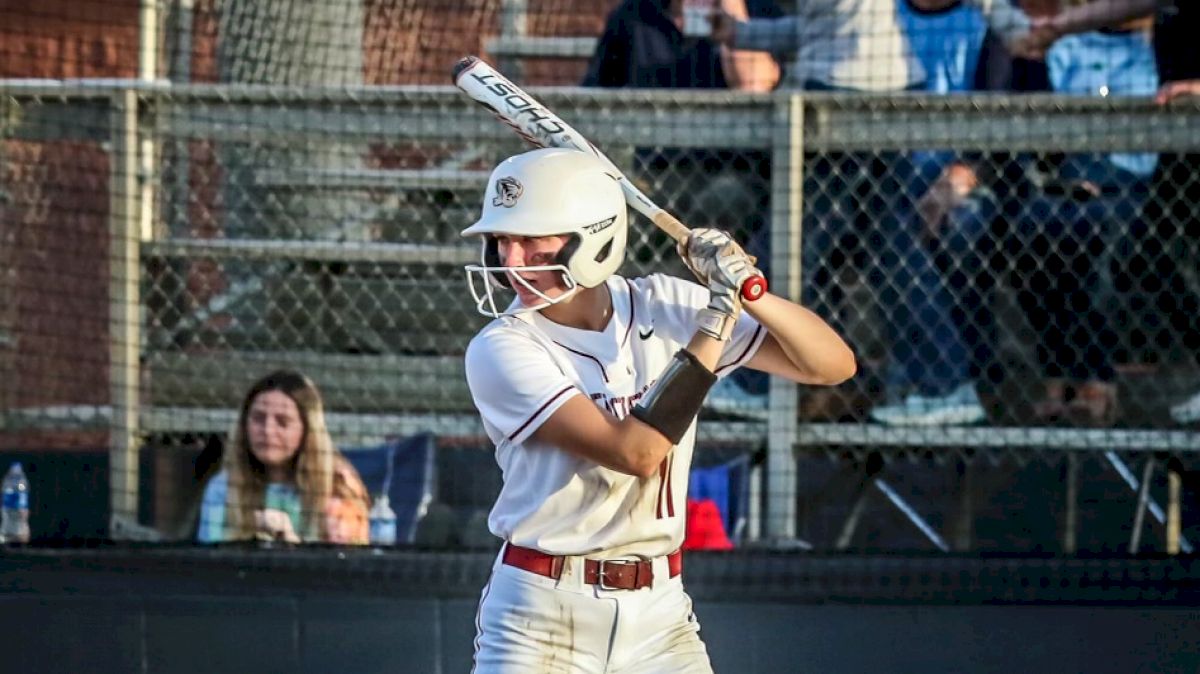 Larissa Preuitt doesn't recall how old she was when she attended her first Alabama Crimson Tide softball game. But the Hartselle, Alabama native and outfielder for Birmingham Thunderbolts 18U does remember sitting in the outfield seats at Rhoads Stadium with a group of softball friends and seeing four-time All-American Haylie McCleney hit a home run.
"It was during her younger years," the 5-7 Preuitt recalled of watching McCleney, a member of the 2020 U.S. Olympic Softball Team who currently serves as assistant director of sports performance for Florida A&M.
"I always looked up to Haylie."
McCleney was one of the reasons Preuitt became hooked on the Crimson Tide and wanted to play softball there one day. It also didn't hurt that her parents are die-hard fans. Preuitt is on the verge of following in McCleney's footsteps after signing to play for the Crimson and White during National Signing Day last November. At first, the allegiance stemmed from the school's proximity to home. But once she was eligible to talk with college coaches, it became clear the team would be an ideal fit for her skillset.
"I felt like I just clicked with Coach (Patrick) Murphy and (the staff)," Preuitt explained.
For Preuitt and many other high school athletes, the recruiting experience was quite different during the coronavirus pandemic. Coaches had to watch games virtually, and in-person visits were prohibited during the shutdown. But Preuitt took it all in stride.
"I don't think I missed out on much other than just coaches being able to come watch in person," she said.
Preuitt will have familiar company when she enrolls at Alabama this fall. Her Bolts teammate, Marlie Giles, also signed to play with the Crimson Tide. The two are especially close and plan to room together.
"It's great, because I'll have somebody going into college with me that I'm really good friends with, so that's awesome," Preuitt said.
Softball has been a part of Preuitt's life since her parents signed her up for t-ball at age four. She briefly tried soccer, basketball and dance, but it wasn't long before softball became her passion. From that point on, she was driven to be the best.
A recent graduate of Hartselle High School, Preuitt was named the state's Gatorade Player of the Year following an outstanding 2022 season. She became the school's first player to win the award after leading the Lady Tigers to a 51-9-1 record and the Class 6A North Regionals. Preuitt batted .552 with seven home runs and 60 RBI.
The 💣's continue tonight! @larissa_preuitt started the game off with a lead off laser! #YBOW pic.twitter.com/7PFmKeBdKX

— Hartselle High Softball (@HselleHighSball) March 2, 2022
But one of the most underrated parts of Preuitt's game is her speed. She set a school record with 50 stolen bases as a junior, then proceeded to smash it with 86 her senior year. It also proves useful in center field, where she usually plays with the Thunderbolts.
"With her speed, she's able to turn a single into a double, she's able to advance bases," Thunderbolts 18U head coach Rocky Thompson said.
"She doesn't have average speed, she has elite speed."
Where does that elite speed come from? It's a running debate within Preuitt's family, so it depends on who you ask.
"Both sides of my family are pretty athletic, so they both claim the speed," Preuitt said with a chuckle.
"I love base running. I think it's my favorite part of softball. But I also like running outside of softball."
Preuitt played travel ball with the Alabama Hotshots before joining the Thunderbolts during the pandemic. As much as she enjoyed playing for the Hotshots, she felt the Bolts were a better fit.
"I thought it was an opportunity for me to get better," she explained.
"We get so many reps in the outfield and hitting-wise that you wouldn't get with any other program."
Preuitt recently began working with Quinton Prothro, a hitting instructor with Grindhouse Softball Athletics. She's not only learned to develop the fundamentals of a good swing, but to have a positive mindset.
"I can't get a hit every single time, even though I want to and I'm competitive," Preuitt said.
Laughter is a big part of Preuitt's personality. Even Thompson chuckles when describing her sense of humor.
"She likes to laugh," he said.
"She's a fun person to be around. She's not vocal, she's one of those individuals who leads by example. She's going to be on time, do what it takes, and she's going to grind."
Having a sense of humor isn't always easy. Like many athletes, Preuitt wrestled with the fear of failure. But she's worked hard to get past it.
"I feel in the past year I've really overcome that a lot," Preuitt said.
"It helps me do a whole lot better when you're not playing like you're afraid to mess up, rather than playing for you and just having fun."
"Larissa has speed, bat control and pop. She will become a true triple threat for us during her career. She will definitely get the green light on the base paths." - Head Coach Patrick Murphy pic.twitter.com/OjevKmZCJE

— Alabama Softball (@AlabamaSB) November 11, 2021
To succeed at the collegiate level, a player must learn to embrace big moments when they get the opportunity. Preuitt has learned a great deal about that since coming to the Bolts. In a recent game against the Hotshots during the IDT Tournament, she turned on an inside pitch and hit a walk-off grand slam.
"I've never hit a grand slam before, so it was cool to hit," Preuitt said.
"Before (the pitch) had even been thrown, my first-base coach was like, 'you know what they're going to throw you; be ready for the inside pitch'."
Preuitt is excited to start her college career with the Crimson Tide once the team reports for workouts in mid-August. She's already been following the workout program sent to each player by the coaching staff, and feels the intense practices she has had with the Thunderbolts will make the transition easier.
One of the things that impressed Murphy while recruiting Preuitt was her versatility.
"Larissa has speed, bat control and pop," he said following National Signing Day.
"She will become a true triple threat for us during her career. She will definitely get the green light on the base paths."
As excited as she is about playing for her dream school, Preuitt will miss the teammates and coaches she'll leave behind at the end of the summer.
"My last high school game, I was a mess," she recalled.
"I love the coaches and my best friends play on that team. Alabama's only a two-hour drive from my house. But I'm really close to my family so that's going to be a harder transition."
Thompson has no doubts about Preuitt adapting to college life.
"I see tons of players every year," he said.
"They all bring things to the table. You love to coach elite players, but you really love to coach elite players that want to learn and get better. The things I'll miss are how coachable she is, that smiling face. She gives everything and is always working on her craft."