Rising Stars
Rising Star: Patience Finally Pays Off For Cassidy McLellan
Rising Star: Patience Finally Pays Off For Cassidy McLellan
Cassidy McLellan always has had an above-average arm. She also has above-average speed, making her a threat in the outfield and on the basepaths.
Aug 25, 2022
by Stephen Kerr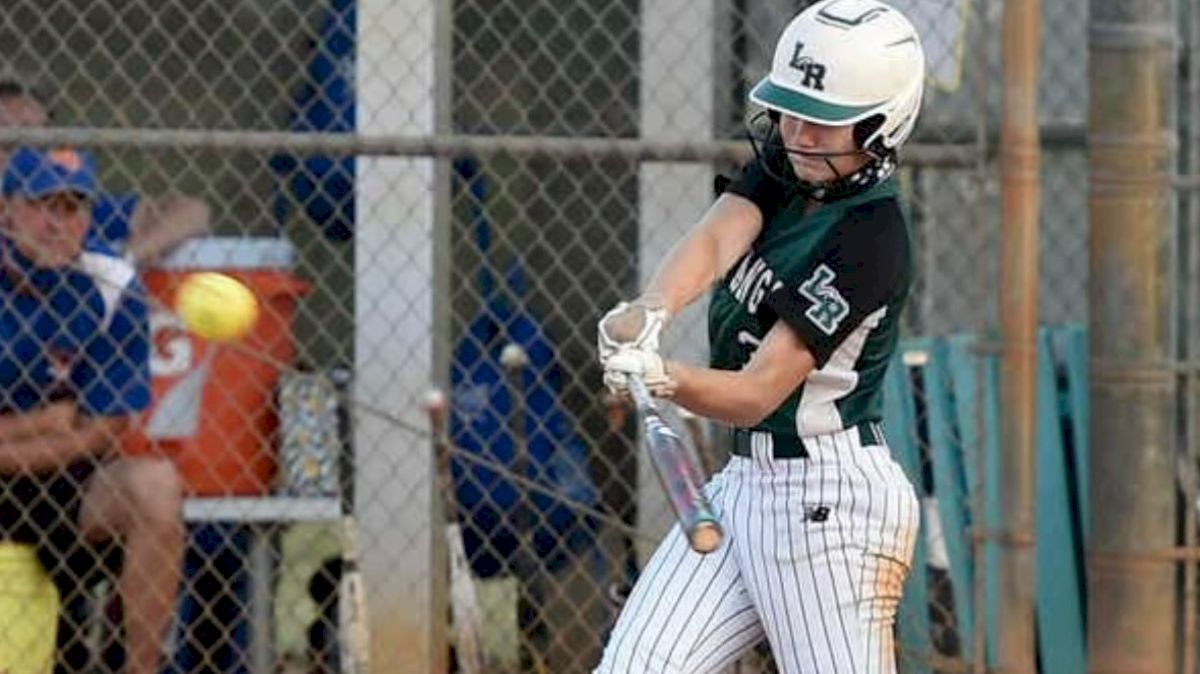 The 2020 season was supposed to be a magical year for the Lakewood Ranch (Florida) High softball team. For three straight years, they had come within a game of winning the FHSAA state championship, only to be turned back all three times.
The Mustangs were loaded with experience in 2020. Most of their starters were seniors who had signed to play for Division I programs. They were unbeaten and steamrolling their opponents.
Then, the coronavirus pandemic shattered the team's hopes, as the remainder of the season was shut down. The last opportunity for that elusive state title would be lost to all those seniors.
Cassidy McLellan was a freshman starter on that 2020 squad. While she would get another shot, she remembers the disappointment of her senior teammates losing out on their final chance.
"It was really upsetting hearing that our season was ended," recalled the senior outfielder and University of Florida commit who also plays for Tampa Mustangs 18U TJ. "When we came back the next year, one of our themes was to play for the people who lost their season and couldn't play another year of high school."
The good news for Lakewood Ranch is they not only won a state title the next year, but the next year, as well.
McLellan came up big in the 2021 championship game, going 4-for-4 with two triples, one of which was a walk-off that gave the Mustangs their long-awaited title. For her, both championships were special in their own way.
"The first one was the first that's ever happened at my school and even in my county," she said. "The second one was pretty sweet because the team we ended up playing was the team that beat us twice in the regular season. Coming back and beating them in the state championship was pretty cool."
McLellan competed in a variety of sports growing up, including basketball, soccer, volleyball, gymnastics and cross-country, before deciding to focus exclusively on softball in high school.
During the last season, she batted .561 with three home runs, 38 RBIs, 55 runs scored, 12 doubles and seven triples. She was been voted Lakewood Ranch's Offensive Player of the Year the past two seasons, the Herald Tribune's Softball Player of the Year in 2021 and 2022, and USA Today Florida Softball Player of the Year in 2021.
McLellan's brother Cole played football and baseball. Her older sister Courtney played softball at the University of West Florida and inspired Cassidy to take up the sport.
The younger McLellan began playing rec ball at age six. Her parents, Rick and Denise, remember her always going to the batter's box that was closest to her team's dugout when it came her turn to hit.
"It wasn't until probably the next season that she decided, 'I'm going to bat lefty because it's closer to first,'" Rick, a former centerfielder at Washington & Jefferson College in Pennsylvania, recalled with a laugh. "She is pretty darn fast. It probably was the right choice."
McLellan played with EC Bullets before joining Tennessee Mojo Fisher. When Tampa Mustangs coach TJ Goelz, who also coaches the Lakewood Ranch High Mustangs, offered her the chance to join his squad, she accepted.
"Coach TJ held practices a couple of times a week," McLellan explained. "Getting to have the great practices he's able to put on was a really big factor in my decision."
Goelz, whose daughters Avery and Kinsey play for the University of Florida, believes McLellan has matured by following the example of the older players.
"Cass puts in the work," Goelz said. "She knows what it takes to be a high-level player. She saw a lot of that from the older players she played with when she was a freshman. She saw their work ethic and the amount of extra time and things that were needed outside of normal practice time."
McLellan credits her father for developing her swing and teaching her the mechanics of hitting. She bats anywhere from leadoff to the third spot in the batting order, depending on the supporting cast around her.
"I really don't have a favorite spot, as long as I'm in the lineup," she said.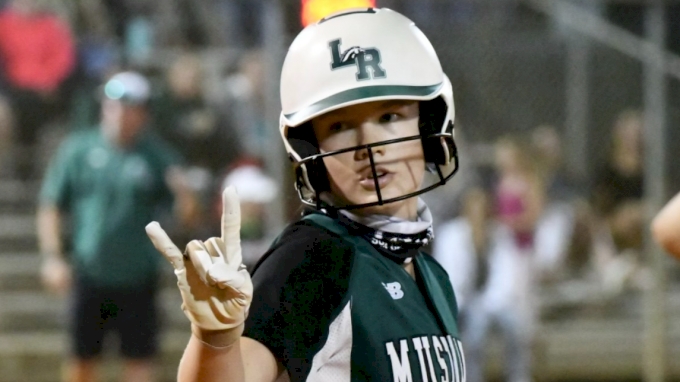 McLellan has learned the importance of getting on base any way she can, then utilizing her speed to manufacture runs.
"I like knowing I can walk, and it can end up being a double, because I steal the next base," she explained. "Even if I don't actually end up getting a double, I can end up being on second most of the time because I steal the next base. When I would go to the fields with my dad, he would go to the pitcher's mound and do a pitcher's motion. I would practice my jumps stealing second."
Even as a young player, McLellan always has had an above-average arm. Combining that with her speed makes her an ideal fit in centerfield. But Goelz isn't shy about putting her in one of the corner outfield positions, if necessary.
"She got experience this summer doing all three," Goelz explained. "She has really great routes to the ball and has the ability to close down gaps around her. I've seen her make some great plays. She actually (took away) a home run going over the fence this year, so she's grown with that and having the ability to make great plays."
In 2021, Tampa Mustangs TJ took third in PGF Premier Nationals but finished in the top 20 in this year's tournament. While it wasn't the performance McLellan had hoped for, she did get the opportunity to play in the Futures Vs. Seniors game.
"Being on TV was really cool," she said. "I got to watch (replays) of everything the announcers said about me and my family. Also, I played with four other girls who are going to (Florida) so it was cool getting to play with some future teammates."
Staying close to home was a major factor in McLellan committing to the Gators.
I am excited and blessed to announce my commitment to play softball at the University of Florida! Thank you to my family, coaches, and teammates for helping me along the way! Go Gators!💙🧡🐊 pic.twitter.com/tgqd2Lzpwi

— cassidy mclellan (@mclellancassidy) October 8, 2021
She was impressed by the campus and the new softball facilities. She's drawn inspiration from former Gator outfielder Amanda Lorenz, the No. 2 overall pick of the USSSA Pride in the 2019 National Pro Fastpitch draft.
"She's a great player and a great person," McLellan said of Lorenz. "I met her when I went to camps, so I've looked up to her."
Shuttling three children to and from their respective sports activities over the years has been a time-consuming process. Denise laughs when she recalls secretly trying to persuade them to occasionally skip sports and go to Disney World instead.
"I would have loved to have a little less softball every single weekend," she admitted. "But Cassidy loves it, she loves to compete, she has fun. We as family members have the bonds we have, and it's been great. I wouldn't change it."
Away from the field, McLellan enjoys hanging out with friends, working out and watching Stranger Things or Grey's Anatomy on Netflix. She took up reading over the summer and is enjoying books by Colleen Hoover.
As she enters her senior year of high school, she's focused on graduating in the top 10% of her class.
"They get to wear a silver robe instead of a black robe," she explained. "For softball, winning PGF is the biggest goal I've had since I was 14. For high school, a three-peat would be nice."