Rising Stars
Rising Star: Tia Milloy Is Keeping A Softball Family Tradition
Rising Star: Tia Milloy Is Keeping A Softball Family Tradition
Sept. 1 is a day many softball players entering their junior year of high school circle on their calendars before it arrives. Tia Milloy was no exception.
Sep 9, 2022
by Stephen Kerr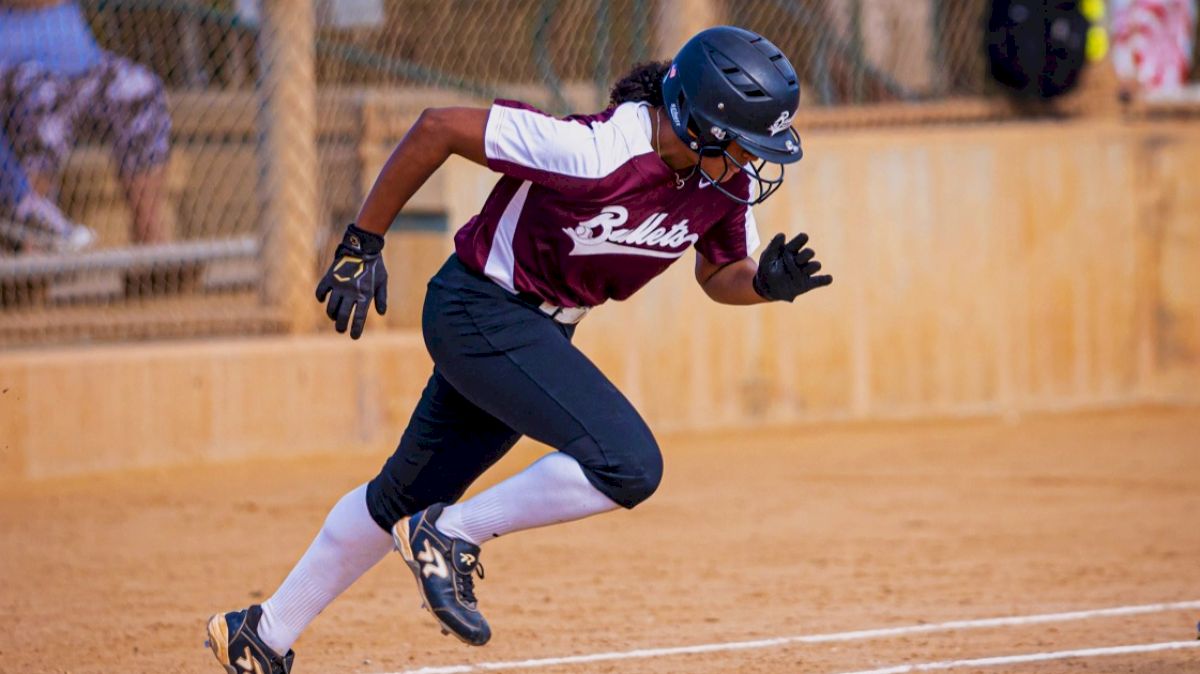 September 1 is a day many softball players entering their junior year of high school circle on their calendars long before it arrives.
It's a day that brings a mixture of excitement and nervous anticipation since the NCAA changed recruiting rules in 2018, allowing coaches to directly contact players in their junior year.
Northwest Bullets middle infielder Tia Milloy was no exception.
She already had observed what the recruiting process was like, having seen her older sisters Kiki and Amirah go on to play softball at the collegiate level.
But this was different. It now was Tia's time in the spotlight.
As the minutes slowly ticked toward midnight last Thursday, the Redmond, Washington, native was a bundle of nerves. At 11:58, she almost felt like throwing up. When the first call came at midnight, she was shaking.
"The coach asked me if I had any questions about their school, and I said no, even though all my questions were printed out on paper," Milloy, who is moving up from the Bullets' 16U team to 18U, recalled with a laugh.
Milloy has lost track of how many calls and Zoom interviews she's had over the first few days of her recruiting window. Still, it's an experience she wouldn't trade.
"It's been really hectic, but I've been so grateful for all the schools that have taken the time to talk to me and show some interest," she said. "I was excited to start creating relationships with some of these coaches."
Softball came easily for Milloy, thanks in large part to the athletic success of her parents and older sisters.
Her father, Lawyer Milloy, is a former NFL defensive back. Her mother, Claudine, was a track athlete at the University of Washington, where she and Lawyer met. Amirah also attended Washington, where she was an outfielder. Kiki is a senior outfielder at Tennessee. Tia's younger sister, 10-year-old Breya, also plays softball.
Aside from the inevitable rivalries that occur in any athletic household, Amirah and Kiki have taught Tia a great deal about work ethic and being held accountable. Lawyer and Claudine also make sure each girl is equipped to create their own identity.
"My goal is to always take what we learned as a family and the next one that's up, the process will be a little bit smoother and easier because we went through it before," explained Lawyer, who also played baseball at Washington.
Though they aren't around as much, Amirah and Kiki continue to follow Tia's progress closely, particularly with her recruiting process.
"They're always asking me how this process has gone, especially on (September) 1," Tia said. "They're invested, and they will support me anywhere I go."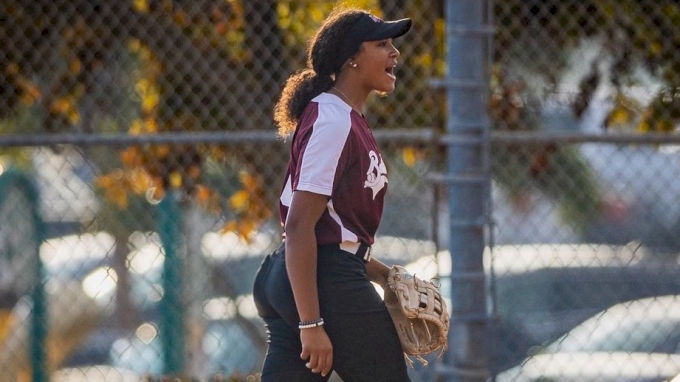 Having older sisters to use as an example allows Tia to create her own self-motivation.
"She's pretty much raised on the softball field," Claudine explained. "We've given (the girls) the latitude if they wanted to do other things, but they've always wanted to go out there and be on the field."
Milloy played with Team Seattle for three years, before joining the Bullets this past season.
At age 8, she began working with hitting instructor Eve Gaw, a former player and coach with the Huskies. Both Gaw and Lawyer have played a key role in her development as a hitter, helping her utilize her body structure to build a solid swing.
"Her combination of power, speed and explosiveness is not something you find a lot of," Bullets coach Dennis Muir said. "She has multiple tools she can utilize to get on base. Her power and exit velo are not normal."
Two years ago, Milloy tore her wrist while diving for a ball. It took almost a year to recover and build back her swing. Fortunately, the injury came during the COVID-19 shutdown, so she didn't miss a lot of action.
"I was kind of getting toward the age where I was considering if I really wanted to do softball," Milloy explained. "It was really good for me to get injured, because I realized how much I loved the game when it got taken away from me."
Last spring, Redmond High School won the Class 4A state championship. In 32 games, Milloy batted .589 with a .643 on-base percentage, 25 RBIs and 51 runs scored.
The team started the season by losing its first three games but caught fire to finish 24-9 overall and 19-3 in district play. A couple of players also quit the team.
"We really had a lot of adversity through our season," Milloy said. "We were really strong because we had strong leaders. Having a lot of leaders and great players really helped our team in battling through the season."
As a middle infielder, Milloy prides herself on being a good communicator and taking command in the field.
"Her range and angles to the ball, and the ground she can cover - she can get balls in the holes other players can't get to," Muir said. "She has the right lines and that first and second step a lot of kids don't have."
Even in a competitive household, family values are important to the Milloys. Dealing with the ups and downs of the sport and working out problems are two things Lawyer and Claudine have instilled in Tia and her sisters.
"There were times when they had to learn independence at an early age," Claudine explained. "I think that has truly helped them when they go off to school."
Between watching her older sisters and her own playing experience, Milloy has had the good fortune to see a world that exists away from home, something she will treasure long after her softball career is over.
"Being able every couple of months to go somewhere different, even if it's just for a couple days, is exciting," she said. "I always look forward to going to Colorado and California in the summer."
No matter which college Milloy chooses, she has a list of qualities that encompass life on and off the softball field: a solid education, positive environment and a commitment to winning.
Watching Tia go through the recruiting process has been an eye-opener for Lawyer.
"I didn't know women's sports are right behind (men's sports) as far as the entertainment level is concerned," he said. "These coaches were going all-out with videos and the things they were saying on the calls. It was good to see and hear how all these colleges viewed our daughter."
College may be less than two years away, but Milloy already has begun mentally preparing for what's to come.
"I know it's going to be a lot different," she said. "On the field, I want to have another good high school year and have success in travel ball and prepare myself for the next level."